Dundalk head coach Vinny Perth has indicated that he would like to see discussions open up about his own club's reserve team playing in the SSE Airtricity League First Division in the near future.
On Thursday, it was confirmed that Shamrock Rovers have been approved to field a reserve team in the First Division for the the 2020 season.
The Hoops fielded a team called Shamrock Rovers B in Irish soccer's second tier back in 2014 and finished in sixth place in the table.
Perth, speaking to RTE 2fm's Game on, welcomed the news of their return to the First Division, and suggested that he would like to see the Lilywhites follow suit.
Vinny Perth tells @mariecrowe @GameOn2FM that @DundalkFC could B motivated too #rtesoccer pic.twitter.com/rp70qgplfe

— RTÉ Sport (@RTEsport) January 10, 2020
"I honestly don't have an issue with it," he said of the Shamrock Rovers II development.
"I think it's a good move. It's something that, in time, we would be interested in discussing and exploring.
"I think the challenge for clubs in the League of Ireland is the gap between Under-19 football and senior football is huge.
"And for a club like Shamrock Rovers and ourselves and the top teams, for want of a better word, it's even bigger."
Perth stated most 18 to 19-year-old players are not ready to immediately step straight into the top League of Ireland clubs unless they are "exceptional".
"I think if we had an Under-23 league, I would say to you then that there's probably no real need for it," he said.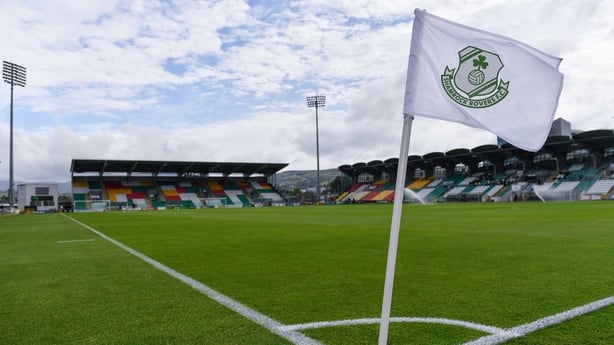 "But we don't. So therefore, I completely understand it. I understand that if Jack Byrne was injured for argument's sake, he shouldn't be allowed to come down to play for that B team against Drogheda who are going for a league against Longford Town.
"So I understand that is a fear. We don't know the full ins and outs of the rules of it yet. They have to sort that out."
He also confirmed that Dundalk have had internal discussions about the potential of fielding a reserve team in the second tier.
"Yeah, we have. One of the biggest criticisms of Dundalk is that we don't develop young players. We're a small town, with about 40,000 people living in Dundalk.
"So we struggle to bring local players through and it's something that disappoints me.
"I would love nothing better than somebody from, for example Blackrock, starting up front for us and scoring a big goal. 
"That would help us develop as a club. It will help that community base come in. But we're so far off being able to bring players through because the gap is so big [between underage and first team]." 
Perth also called for more solidarity between League of Ireland clubs.
"Clubs in the League of Ireland need to stop giving out about each other," he added.
"They need to get on with it and we need to understand each other more. 
"We have an opportunity now. I think the window is open to improve our league and we need to understand why Rovers want to do it and what the benefits are."