Pat Fenlon has called on proposals for an All-Island League to be given a fair hearing and said even if the plan isn't adopted there could be benefits for clubs north and south.
Businessman Kieran Lucid has been presenting his vision of a cross-border competition in recent weeks but the Irish Football Association came out against the idea last week, saying the proposals were "highly speculative and lack specificity or guarantees".
The Football Association of Ireland reaction has been more nuanced.
"I think the all-island league is a good concept," said acting general manager Mooney last month. "It can work. It can attract new money and new partners who are looking cross-island. And there is talk of the governments in the post-Brexit era of investing in it.
"(But) is that the game-changer? If the all-island league brings more money into the clubs, with better broadcast deals and better global rights, then great, but sometimes we jump for some sort of panacea, and we think formats changing and adding a couple of teams from Northern Ireland will change everything. But it won't change everything."
Fenlon, who managed Shelbourne, Derry, Bohemians and Shamrock Rovers in the League of Ireland is now general manager of reigning NIFL Premiership champions Linfield.
He revealed that this season's Danske Bank Premiership champions will earn just £22,000 in prize money, compared to the €110,000 on offer for the SSE Airtricity League champions and €50,000 for the Unite the Union Champions Cup, which Dundalk and Linfield are currently contesting.
The prize money on offer in both leagues is a small fraction of that available from European competition.
Dundalk earned around €1.5m from their Champions League and Europa League efforts, in which they won one out of three ties.
Linfield would have banked only a slightly lower figure after they reached the Europa League play-off round and were knocked out by the same team as Dundalk, Qarabag.
"The resources and the finance that are coming through are non-existent from a local point of view"
Fenlon believes that the comparative pittance available from the domestic competitions at the moment means the clubs will listen to any realistic proposals to improve revenue.
"Europe is the only real avenue to make decent revenue in relation to prize-money and then TV money is non-existent in both leagues," he told RTÉ Radio 1's Saturday Sport.
"The resources and the finance that are coming through are non-existent from a local point of view.
"That's part of the discussion around the All-Island League because the clubs are not making money and it's very difficult for them to sustain themselves going forward. That's why the clubs have stayed interested.
"That's why the emphasis on Europe for the bigger clubs is so important because that's where they can actually build. The revenue coming through from there is so big and will get bigger."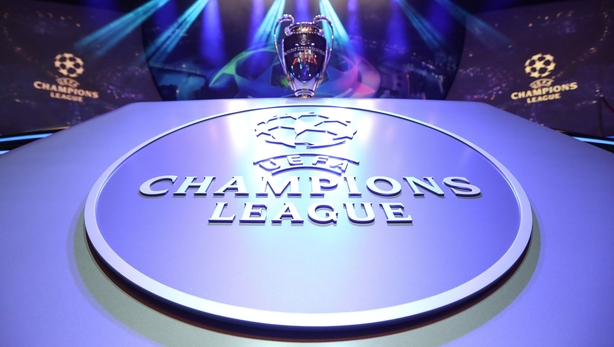 Fenlon admits the potential loss of European places in a combined league concerns some clubs but also suggests the new UEFA Europa Conference League, a third-tier competition below the Europa League which will begin in 2021, is a potential boost to clubs on both sides of the border.
The Dubliner said Linfield would discuss the idea at a board meeting this week and expressed disappointment at what he called "negativity" around the idea before it had been fully assessed.
"I think it's important everybody stays in the conversation," he said. "Just to have a conversation and see where it gets to.
"I know there has been a lot of negativity around it from both Associations but I think it needs to be discussed, developed and see where it gets to.
"No-one has to commit to it at the moment but it should be discussed.
"I'm disappointed in the people that run the game. Anything that can make the game better for both leagues has to be listened to as far as I'm concerned.
"Even if nothing comes out of it, if there is stuff that we can learn, both the Irish League or the League of Ireland, that can help develop both leagues as separate entities, well and good."