Georgia manager Vladimir Weiss has said that Ireland play football like Michael Flatley dancing and has also singled out Shane Duffy as the key man ahead of Saturday's Euro 2020 qualifier in Tbilisi.
Weiss spoke about his hopes to secure a first victory over Ireland but admitted that his side will need to show more quality up front as they look to finish their home campaign with a victory.
The Georgia boss also faced the Boys in Green when coaching Slovakia, but said that he is still looking for a victory against tomorrow's visitors from a personal level but more importantly for this group of players, its loyal supporters and the country.
Weiss acknowledged the tough task that awaits his side at the Dinamo Arena and is very wary of Ireland's set-piece prowess and their stingy defence.
"Ireland have quality in defence and are not easy to score against," said Weiss, speaking at the pre-match press conference in Tbilisi.
"They are very dangerous from set-pieces and we know that Shane Duffy is their key man."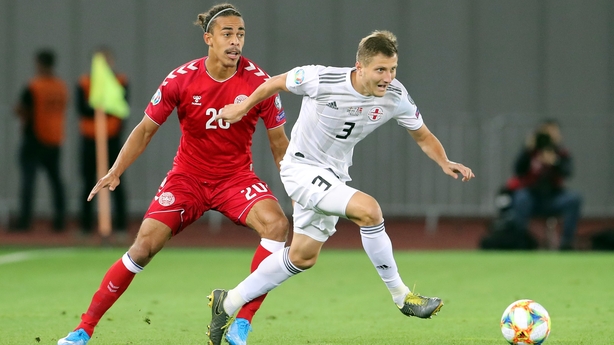 Georgia recorded a very respectable scoreless draw with Denmark last month and Weiss said that his side will need to play with the same level against Ireland.
The Georgian squad is light in terms of out-and-out strikers but the manager believes that the goals will come as long as his side show more quality in the final third.
We respect Ireland because they have good players, but we are not afraid of them
"We need to play the same way as we played against Denmark, but we also need to show more quality in attack," added Weiss.
"We respect Ireland because they have good players, but we are not afraid of them. Hopefully, we can win for first time tomorrow.
"The atmosphere in the team is right to finally achieve success and it is important to do it for the very loyal supporters who have had to deal with some bad results, despite very good performances."
When asked about the main differences that the coach sees between Mick McCarthy's Ireland compared to Martin O'Neill's side, having faced both variations in recent years, Weiss opted to bring in a dancing metaphor which may or may not have been a compliment to either coach's systems.
Ireland play every time like Michael Flatley dancing
"Good question because I know McCarthy only from the television and the history, while Martin O'Neill was my friend.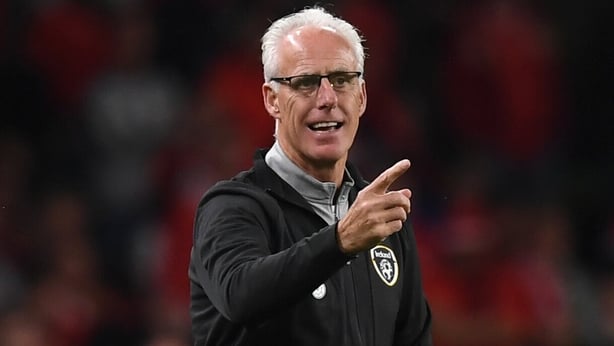 "McCarthy plays another system and plays four in the back now, but Ireland play every time like Michael Flatley dancing.
"We will see tomorrow who has better dancers, because Georgia also have good dancers."
Despite being ruled out of contention in Group D, Georgia will have a chance to reach the finals through the UEFA Nations League.
And while they have qualified for the March play-offs, there is a chance that a new manager will be in charge as the Georgia coach's contract ends in December.
"My contract ends in December but I have the option to stay until March. I am not sure because I am focused only on this game, so whether I stay or not, it is not important at the moment."
Follow Georgia v Republic of Ireland via our live blog on RTÉ.ie and the News Now app, watch live on RTÉ2 from 1.45pm or listen to full commentary on RTÉ Radio 1 from 1.50pm.