Nothing has changed in John Egan's mind as he settles into a week-long preparation for Ireland's upcoming Euro 2020 qualifiers against Georgia and Switzerland.
The Sheffield United defender became a Premier League player this season and now looks set to be named in Ireland's clash in Tbilisi this weekend in Richard Keogh's absence.
A career continually trending on the upward curve, Egan captained Ireland in last month's friendly international against Bulgaria, and this game in Tbilisi will be his first start in the current Euro 2020 qualifying campaign.
But Egan explained that despite being kept out of the side up to this juncture by first-choice duo Keogh and Shane Duffy, the Cork native has always prepared the same way, as if he was going to play.
"You have to prepare as if you are going to play," said Egan, speaking ahead of training on Monday at the National Sports Campus.
"On the last couple of trips I didn't play, but I prepared as if I was going to, just in case.
"If you are selected you have to be ready to do a job. You have to prepare all week as if you're going to play."

Mick McCarthy all-but confirmed Egan's role on Saturday when speaking at the squad announcement last week, saying that one man's bad luck was another's good luck, in relation to Keogh's injury hiatus.
The manager also said that he felt that due to his current form, Egan was unfortunate to be behind the two regular starters who had been keeping him out of the team.
And Egan is fully confident that he can fill the void left by the Derby County man, and is convinced that he can transfer his club form to the international scene.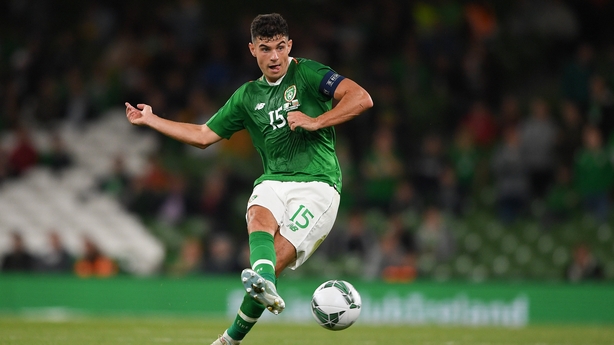 "I am playing with confidence at the moment. I've always had belief in my ability, no matter what level I played at. You need that as a player, if you start doubting yourself things can become quite tricky."
Egan plays in a central defensive trio at Sheffield United but will more than likely be asked to line out in a standard four-man defence in Tbilisi – the preferred defensive formation of the manager.
"Organised chaos" was how Egan described the tactical approach to defending with the Blades who are renowned as one of the most attack-minded teams in the Premier League, but the 26-year-old fully expects that he will perform the role expected of him should he play on Saturday.
"I played a back four all my career until I signed for Sheffield United. It doesn't really matter if it's a back four, or a back three or back five, I can adapt.
"At Sheffield United we have a unique way of playing a back three. It's a bit gung-ho but it's organised chaos, it's brilliant."
And Egan explained that McCarthy's approach to sending out his sides into battle will make the transition virtually seamless as all eleven starting players will be well-drilled in the tactical plan and the roles that each one is expected to carry out.
"The gaffer is clear what he wants from us and he makes it clear on the training pitch.
"In every game so far anyone who has played in any position knows full well what is expected of them. And everyone selected to put on the jersey will be under no illusion of what the gaffer expects.
"And that is good for a player to know what his job is, and as you have seen so far, we have had good results and it is working."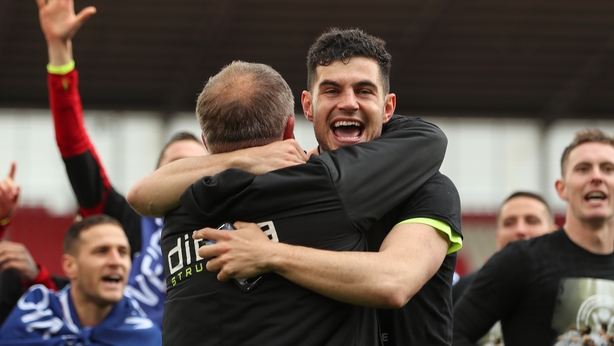 As mentioned, Egan is no stranger to front-foot football and looks set to thrive under McCarthy's direction as the manager said that he will be looking for his side to take the game to Georgia on Saturday.
"We play front-foot football at Sheffield United and tend to keep quite a high line in most games, although it is different when you come up against the big hitters like Liverpool," said Egan.
"But the gaffer has us drilled in training and wants us to play on the front foot and keep teams under pressure. And that suits us.
"We're Irish and that's what all the good Irish teams have been like.
"And so far, we have managed to unsettle the teams we have played against and been on the front foot, and we are looking to continue that on Saturday, go to Georgia, put them under pressure and get a result."
Looking ahead to the game, Egan expects a very tough challenge in Tbilisi, having watched Denmark struggle to a scoreless draw last month.
"Georgia are always a sticky team, they are a good side and they made it hard for Denmark, so we are under no illusions that it is going to be a tough game. So we have to put the head down now and go and try to get a result."
"It's two massive games and we have put ourselves in a great position to go and get the job done."