Tottenham Hotspur manager Mauricio Pochettino believes Republic of Ireland underage international Troy Parrott can be part the club's first team ahead of the start of the new Premier League.
Parrott, an Ireland underage international, set up a goal in a pre-season friendly against Juventus over the weekend.
Spurs take on Manchester United tomorrow, Thursday, in the International Champions Cup in Shanghai, and Pochettino was asked if Parrott was part of his future plans.
"Today, yes, tomorrow, I don't know," said the Tottenham manager.
"We're working with the [young] players, trying to provide the best platform and possibility for them to perform and be comfortable with the first team.
"He's still so young but we'll see what happens at the end of the transfer window. If we have the squad that we have today, of course he's going to have the possibility to be with the first team."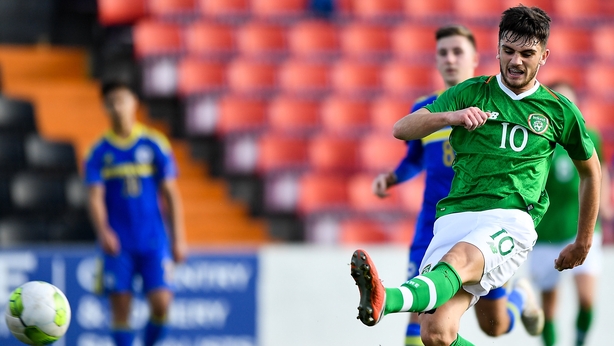 Parrott won't be 18 until February of next year, having signed for the north London club from Belvedere in June of 2018.
Ledley King, who made 268 appearances for Spurs, told football.london that the Dubliner has massive potential.
"It's up to him [how good he can be]," said King.
"He's in a great place where we have a manager almost wants young players to give him that problem, to come into the first team and that's not always the case elsewhere.
"What we like about him is his work ethic. He's one of those players who rolls up his sleeves and puts in a shift for the team, regardless of how well he's playing. He's always putting in that work rate.
"Physically he's a big strong lad for his age. He's got a maturity about his game which is great to see at such a young age.
"He's not fazed to be playing against one of the best teams in the world and one of the best defenders in the world in Bonucci (Juventus), so that was great to see."