Robbie Keane always dreaded the day that he would have to call time on his playing career, and Ireland's record cap holder and goalscorer has admitted that he found it very difficult to come to terms with during those first few months out of the game.
Less than a year on from officially announcing his retirement from the game, the former Tottenham striker is taking his first tentative steps into the world of football management as he works under Mick McCarthy as a coach for the Ireland national team.
And the Dubliner always knew that the transition from playing to coaching was going to be a tough one.
Keane finished his playing career in the Indian Super League with the Kolkata-based ATK and was named player-manager for the final three games following the sacking of head coach and former team-mate Teddy Sherringham.
And now there is a real possibility that Keane will fast-track the transition, having been offered the role of assistant manager at Middlesbrough alongside former Leeds team-mate Jonathan Woodgate.
Keane will ponder that possibility for a few days but remains very much part of the Ireland set-up.
In fact, the former Wolves and Coventry forward said that he would not have even considered the role if it was going to impact the job he was doing with his country.
Robbie Keane discussed job offers from Middlesbrough and Ireland's #Euro2020 chances as he unveiled the FAI Fanzone at Children's Health Ireland, Crumlin pic.twitter.com/jtq4mtE0xc

— RTÉ Soccer (@RTEsoccer) June 12, 2019
So while the move into management appears to be right on track for the former player who was advised by one-time coach Marcelo Lippi to take his time, considering he could have 40 further years in the game, the self-confessed football addict is still coming to terms with not playing the game.
"I haven't," said Keane when asked whether he had made his peace with retiring from football.
"I love playing, I still love playing and joining in with the lads but I just knew I had to focus.
"I could have played on. I got offers to play on for another year with different clubs. But I needed to make that transition.
"I had to forget about it and move on and start really focusing on the coaching side of things.
"Do I miss playing? Absolutely. But I'm a lot better now with it than I was a year ago. I did find it tough. I'm not going to lie, the first couple of months it was difficult to accept it."
And where better to start than being part of the coaching team for the country of his birth, alongside the man that he played under at the 2002 World Cup in Japan and Korea.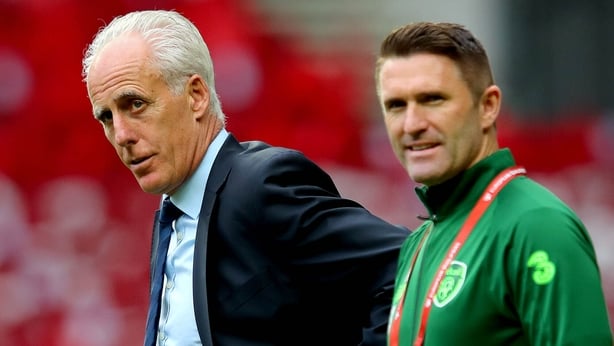 "I'm really enjoying doing what I'm doing with Mick," said Keane, speaking to RTE Sport at Crumlin Children's Hospital, where he was visiting for the day.
"Just watching him, how he treats people and how he speaks to people, and his (training) sessions.
"As a player, I've seen it but as a coach you look at it differently. As a player you just want to play, train, get on with it, and get out of there. Now I'm watching things very closely and learning a lot from Mick.
"He's been brilliant. Genuinely, if somebody came to me tomorrow and said 'would you take over here?' I'd probably say no because I want to take my time.
"I don't want to rush into something and then regret it six months or a year later. What I'm doing now is perfect for me at this moment in time.
"This is a great job for me in terms of my family and kids being here. It was the right thing to step into this.
"Now what happens next with the Middlesbrough situation, we'll see if I want to take it or not and if I think it's too much for me. That's something I will have to sit down with the family and certainly consider."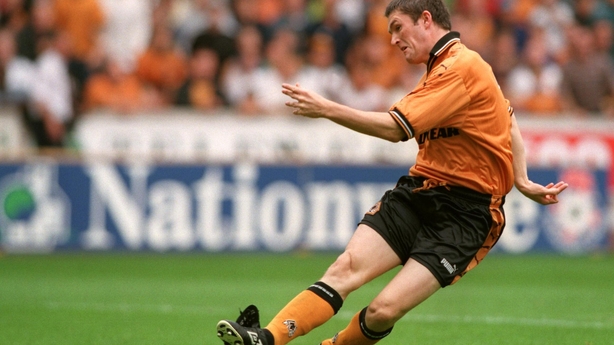 Keane elaborated about the things that he missed about the game, having played to a high standard from his days at Wolves, where he scored twice on his debut at the age of 17.
Now 38, Keane knows that he is very young for management, but is still coming to terms with saying goodbye to a 20-year career.
"It was tough, of course it's going to be tough, I've played for 20-odd years. I woke up every morning and I had a structure. Nine o'clock I went into training every day, I came home, people told you what to do, and then you wake up one morning and it's gone.
"It was tough at the start but then this came along... it's definitely been very helpful in that I'm still around and still involved in it. I'm around the players on the training ground which I love."
Another area of Keane's playing career that he believes has helped with the transition into coaching occurred when he was named as the Ireland captain.
"I think you have to separate yourself as a captain. You're with the players as much as you can, you help them, but then there's a side where the players know that you can't mess about it.
"It's similar really as a coach. I'll be honest, I've found the transition quite easy. It's been okay with me.
"I treat people all the same, I respect them, every person that has played and is in the squad, I'll treat them the same as I did as a captain. I've found that no problem."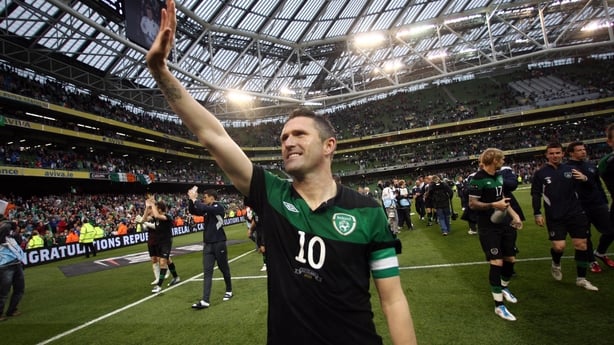 While things are going to plan for Keane, the 38-year-old is very aware of the pitfalls of finishing a successful playing career, and that he made a commitment to himself and to his family that it would never happen to him.
"I think that you have to," said Keane, when asked had he mapped out his future in his head after hanging up his boots.
"I think that we all kind of do that in life. I received great advice from Marcello Lippi which was 'to just take your time, there's no rush'.
"I don't know what is going to happen in the future - you know what football is like. I got a phone call two days ago from Woodgate, so that's how quickly it can change. I might get a phone call in a year's time from somebody else 'can you take over as manager here?'.
"You just don't know in football but for the next couple of years I am very, very comfortable where I am at the moment.
"I think we have seen with ex-players how they can let themselves go. As soon as I retired I was one of those people who went to the gym every day to make sure that I was still the same, still fit, mentally strong and that I was still the same person that I was as a player.
"I have seen people go, I have seen ex-players go and fall by the wayside. And I will never be that and I will never let that happen to me, no chance. I made that very, very clear to myself and my family that that won't happen."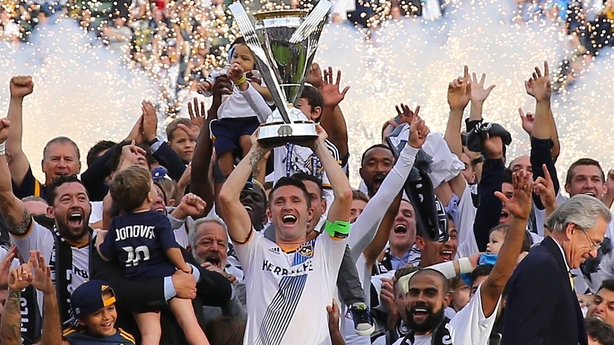 With a playing career that took him through the doors of 12 football clubs and throughout three continents, Keane acknowledges that he has enjoyed a wide and varied learning curve in the game, educated by all the managers and coaches that he has worked under.
And Keane revealed that he has huge admiration for Jose Mourinho and Tottenham manager Mauricio Pochettino and has had the privilege, and the unlimited access, of observing the Spurs side going about their business on the training pitch.
"At this moment in time, learning from Mick, learning from Pochettino and going to the Spurs' training ground any time that I want to go," said Keane, when asked about his coaching influences.
"I have been there a good few times watching them and seeing how Pochettino interacts with people, seeing how his training sessions are, seeing how the assistant managers are.
"So I am doing a lot of observing and I hope that it will stand me in good stead when I go forward.
"I watch everybody. Mourinho, I know him personally. He's a great guy, I've good conversations with him. I watch everyone and try to take little bits from them all."
"In the future, possibly but I need to prove myself as a manager and a coach" - Keane on managing Ireland
When asked whether he would like to manage Ireland one day, Keane's response showed that he is well aware of what lies ahead, and also knows that his aspirations count for little unless he can prove himself in that side of the game.
"It's up to me. If I do well in what I do (in coaching). If I don't do well... But I back myself 100%. I did it as a player and I will do it as a coach, 100%. Who wouldn't want it?
"Do I want it now? Absolutely 100% no. In the future, possibly but I need to prove myself as a manager and a coach."
And while Keane's playing career moves further and further away with every day passing, Ireland's record goalscorer is finally finding something that might help to replace the buzz of scoring a goal.
"The biggest buzz is winning games I suppose. We give them specific things to do in the training ground and when they come off that's a buzz because they're listening and you're showing them stuff and the manager wants certain stuff and they do it on the pitch.
"I think it's great and you get a buzz from that a little bit. It still doesn't beat scoring goals, I miss that."
On that note, Keane was asked whether he thought anyone would ever surpass his remarkable record for Ireland of notching 68 international goals.
"Can you get someone else in the next generation who can score 68 goals?" he pondered.
"I don't know. I hope so but I don't know. Not many people do it. I've been very fortunate that I've done it myself.
"I was going to say I hope someone breaks my record, but I don't, let's be honest, unless it's my son."