Robbie Keane has been offered the assistant manager's job at Middlesbrough but says he would only accept the role if it didn't impact his position with Ireland.
Ireland's record international goalscorer said he held talks with the club yesterday and would only consider the offer if he could remain part of Mick McCarthy's Irish coaching team.
"I've been asked," he told RTÉ Sport. "They want me to come in as assistant manager, to help. So it's up to me to think about it really. But it won't affect me here, which was key for me.
"I spoke to Mick about it, told him and I said that under no circumstances would I take it if I had to leave here.
"It's been so busy that last few days with the games we've had that I haven't even spoken to my wife about it really."
Keane would be joining up with former Leeds team-mate Jonathan Woodgate, who is about to be announced as manager of the Championship side. 
The former Spurs, Liverpool and Celtic striker says the appointment of his 'good friend' Woodgate, coupled with the values of the club, make it an enticing proposition.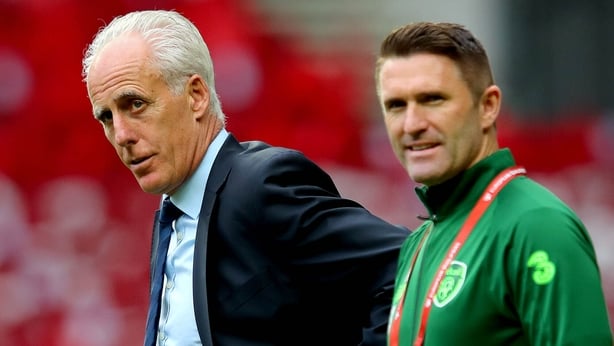 "I wouldn't have taken the job if Mick or the FAI said 'we don't want you do it, we want you to stay here and you can only do this' – I wouldn't have taken the job.
"It's attracting me now because they're very open to me going there. And listen, most of our players are in the Championship so you're going to be seeing them every week anyway."
While Roy Keane lasted just four months juggling his assistant role with Aston Villa and Ireland in 2014, the 38-year-old insists it is a workable situation.
He also reiterated his desire to become a manager, though for now he is happy to learn the ropes as a number two.
"I know exactly where my path is and what I'm think for future. I'm in no rush.
"Marcello Lippi said to me last year, when I was I was holidays with him, 'Robbie, don't rush, don't rush, take your time, you've got hopefully 40 years of being a manager.
"I'm in a great position in that I don't need to rush. I'm not desperate to get a job. Very comfortable with what I'm doing at the moment. For me it's a long-term plan, it's not a short fix for me. I'm not desperate to be a manager now."