The largest junior league in Ireland has asked its member clubs whether or not they think the FAI Board should resign.
David Moran, chair of the Leinster Senior League (LSL), confirmed to RTÉ Sport that an email had been send to each of their 138 member-clubs asking about the future of the FAI board.
"On Monday night our committee spoke about the conflicting statements, obviously we didn't know about the Sport Ireland withdrawal of funds at that stage, and it was felt that the executive should look at it going forward," explained Moran.
"We asked them not to do anything until after the Dáil sitting on Wendesday.
"After a number of phone calls we felt we should send an email to all our clubs looking for their guidance and their thoughts. We'll wait for our clubs to tell us what they want to do.
"They're the members, they tell us what to do; they own the league.
"We'd hope to get a full 100% response, we'll collate the responses and then take it from there. We'll let the clubs know the results of the survey."
The feeling from the top of the LSL is that change is needed in Abbotstown, though Moran insists that the league will take their lead from the clubs, who are organised into 23 divisions.
"Things have to change, there's no doubt about it," he said. "I think we need to restore confidence in the FAI and that's the message we are getting already from our clubs."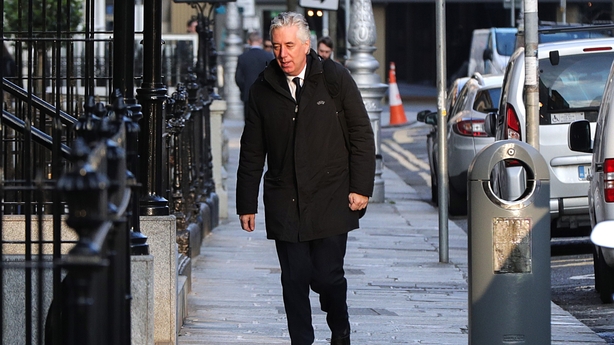 In an email seen by the Irish Independent, the Leinster Senior League (LSL) asked its members about the future of the FAI board.
Former CEO John Delaney and the FAI board are currently under scrutiny following their appearance before an Oireachtas committee to explain a €100,000 loan Delaney gave to the association before his sideways move to the role of FAI Executive Vice President.
Up until now the grassroots of Irish soccer has appeared to be united in its support of Delaney and the board.
However, the LSL are the first to break ranks and ask their clubs what they think.
LSL Secretary Pat Kiernan sent an email stating: "The committee of the Leinster Senior League, the biggest adult league in the country, would like to seek the views of our members regarding their confidence in the board of the FAI following the events of the last few weeks, and with the contradictory statements issued, and the withdrawal of funding by Sport Ireland for grassroots projects.
"Do we believe the board should resign and allow the association to go in a new direction?"