Like many a great Irish story, it all began with a night out at Christmas.
Back in 2011, Jim McGuinness was a young Gaelic football manager plotting a course to take his native Donegal to All-Ireland glory.
Donegal had won the UIster title that summer before bowing out of the Championship to eventual winners, Dublin, at the semi-final stage.
Enter Mick McGinley. A fellow Donegal native and father of professional golfer and future Ryder Cup captain Paul.
McGinley junior was, at the time, similarly dipping his toes into sports management, and so during a Christmas visit home, a meeting was arranged between the globetrotting golfer and the Donegal manager.
"The whole thing really came about by chance," McGuinness recalls.
"He wanted to pick my brain on the back of [team dynamics] after we won Ulster in 2011 and we went down to Mick's family home in Dunfanaghy, and it was four o'clock in the morning when I left.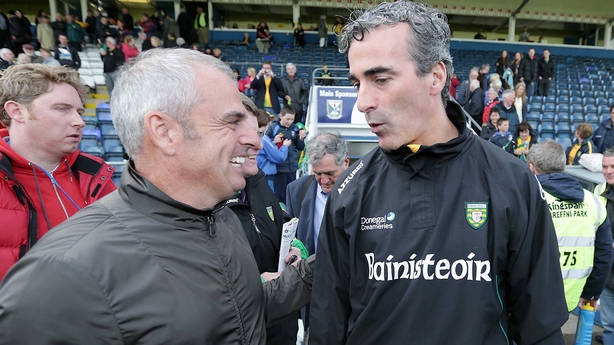 "We just kind of really hit it off and on the back of that conversation Paul said to Dermot Desmond that he had met me and to keep an eye out for this guy next year. 'Keep an eye out for Donegal the following season.' And we kind of had the perfect season."
That late night coming together of similar sporting minds would set both sides on a spell of success, as McGuinness took the Tyrconnell men to All-Ireland glory – McGuinness joining an elite group of people who have won the Sam Maguire as both a player and manager.
McGinley would help Europe to a Ryder Cup victory at Medinah in 2012 in a vice-captain's role, before repeating the feat two years later as captain at Gleneagles.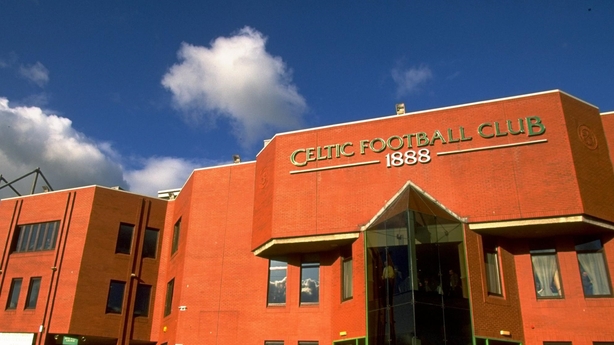 By the time Donegal were preparing for the 2012 All-Ireland final, the link to Celtic Football Club had already been established as the Donegal man had been invited over to the Glasgow club.
"I got invited over to Celtic Park for a Champions League game, and then I came back and we won the semi-final, and I got invited over to another Champions League game and I thought 'this is a bit strange but you know I'll take it'.
"At that stage the chief executive Peter Lawwell took me out of the VIP room off to the boardroom and he said 'what do you think?'
"I said 'what about?'
"He said 'about joining the club?'"
That November, while still in charge of the Donegal senior side, McGuinness began working with the Scottish giants as a performance consultant, before moving into coaching, working alongside Neil Lennon, Ronny Deila and current boss Brendan Rodgers.
McGuinness left the Donegal role in 2014 and continued at Celtic until June of last year when the Glenties native moved to China to take up a coaching role with Super League side Beijing Sinobo Guoan, working alongside German coach Roger Schmidt.
The former Bayer Leverkusen head coach employs a high-intensity approach to the game and coupled with Celtic's ball-playing philosophy, McGuinness established his own approach to the game.
And the former Donegal manager has now spent six years making the transition from Gaelic football to association football, and is ready to take his first steps as a head coach in the second tier of the American soccer system.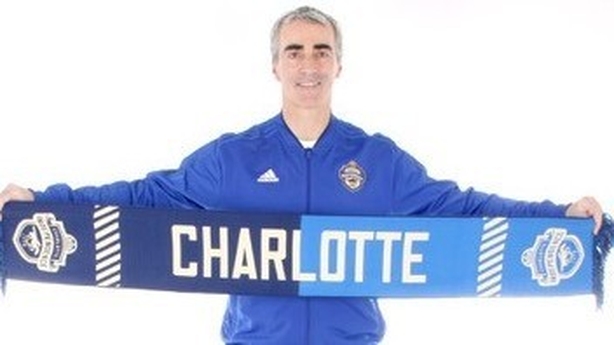 McGuinness was announced as the new head coach at Charlotte Independence last week and the 46-year-old will be unveiled at his new club on Tuesday, ahead of the 2019 season, which begins in March.
"'Jim, it's not about getting a club, it's getting the right club', that is a direct quote from Brendan Rodgers," explained McGuinness, speaking to RTE Sport before heading off to the airport to catch his trans-Atlantic flight.
"So I had an open mind with everyone that I had spoke to and I wasn't against coming to Ireland," added McGuinness, who revealed that he had options to work within the League of Ireland.
"When I met these guys and we sat down and we started talking about the vision that we had for the club. In the short term on the football side of things, but also the long-term strategies and it seemed to make a lot of sense and that just made the decision a lot easier."
McGuinness believes that his GAA background actually proved much more of a help than a hindrance in securing the post, explaining that his 'left-field' resumé suited the existing philosophy at his new club.
"It was a factor," said McGuinness. "When I met them in London, it was one of the things they said. 'You're an outlier and we like outliers because we are a club, not with a huge budget, so we have to do things a bit differently and we have to look at things a bit left-field.
"That was good for myself in terms of them being a fit. They're going in with their eyes wide open, they understand who I am, they understand what they're getting and they're still prepared to make that leap. All these things feed into your decision."
Six years studying the game, McGuinness has now worked his way through all the coaching badges, from Kick-start 1 up to UEFA A, and will commence his UEFA Pro Licence in January.
With not much of a playing background to draw from, the Donegal man has had to develop his own footballing philosophy based on his time working with Celtic and in China, while also bringing vast swathes of experience from his days in charge of the victorious Donegal side.
"I used to play in the winter time, in terms of fitness, actually ironically Kilmacrennan Celtic was the team, but it was just like Saturday league and Sunday league."
And regarding his philosophy, McGuinness acknowledged that the aesthetics of the game need to be considered, while developing a strategy and establishing a winning approach.
"It was the same with Donegal, you've got to be good on the ball, you've got to be good using the ball," explained McGuinness. "That is Celtic to a tee, their capacity to play really good quality possession football.
"I would characterise [my philosophy as the] capacity to play the game and to force the game.
"In China we forced the game really aggressively. I think it's the merging of both those aspects in terms of soccer, and then everything I brought from Donegal in terms of intensity and pressing, overwhelming the opposition and playing the game on the transition.
"You've got to force the game in certain areas of the field where maybe it's not as high risk, and create as many chances as possible, with the protection that you know everybody has bought into the system.
"If I was to describe it in a few sentences I would say the capacity to play the game through the thirds but also always looking to be aggressive and dynamic and direct as part of that.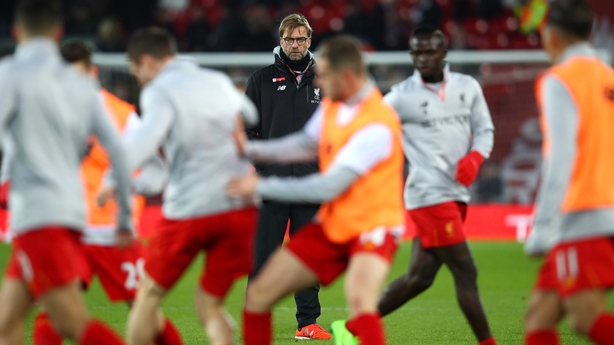 "I think to an extent, Liverpool play that type of game. They can play ball, they can build the play and play it through the thirds. But they're very dynamic and they like to play in the transition and in behind. They've got pace, they're not afraid to play a vertical pass.
"I think you'll take experiences and influences from everywhere but ultimately you have to work out what's best for you and then also what's best for the players you have at your disposal."
McGuinness will now try to instil and implement that philosophy at his new club, which boasts five international players, including Lee Jung-soo who has over 50 caps for South Korea, and scored a World Cup goal in their 2-2 draw with Nigeria at the 2010 edition in South Africa.
With just less than three months to start planning for the start of the new season, McGuinness, who is moving his family over to North Carolina, does not feel any immediate pressure, as he believes that he has a clear vision, embarking on the first year of his three-year contract.
"I don't think it's pressure. I've never gone down that road of 'pressure' from a coaching point of view ever.
"I think the reason for that is I've got a very clear vision in my mind as to what the thing is and also how to train it.
"So there's no pressure. The only 'pressure' that would be there would be the time-frame that you have to get the message across."