Jim McGuinness has been appointed as head coach of Charlotte Independence, a second-tier outfit in North Carolina.
McGuinness has been out of the game since leaving his role as assistant coach of the Chinese Super League club Beijing Guoan in January, but will now be making the move to the United Soccer League.
The 46-year-old spent five years with Celtic under the reigns of Ronnie Delia and Brendan Rodgers before taking up a role in China and says he feels ready to become a manager.
"I am very excited about the prospect of taking up the head coach role at the Charlotte Independence and am both proud and grateful to the club for having put its faith in me," he said.
"I knew from early on in our discussions that the club and I shared a vision for what we want to achieve and now it's about everybody involved working hard to make that happen.
"I have learned a great deal already about the USL and firmly believe we can be really competitive in the USL Championship in 2019. It's an exciting time for the game in the United States which is growing all the time and I believe the Charlotte Independence will have a major influence in the years to come."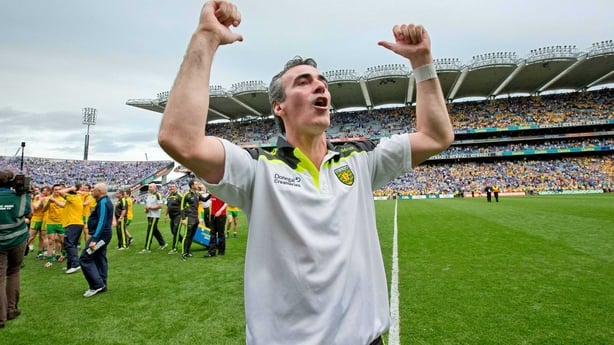 McGuinness led Donegal to All-Ireland glory in 2012 and has been linked to various roles in both football and soccer since returning from China.
Earlier this year McGuinness distanced himself from the Mayo vacancy following Stephen Rochford's resignation, stating he was ready to take a managerial role in soccer.
Jim has a proven track record as both a coach who gets the best out of players and also as a winner
Charlotte Independence President Jim McPhilliamy says they are looking forward to seeing McGuinness maximising the talent within the squad.
"Jim has a proven track record as both a coach who gets the best out of players and also as a winner," he said.
"That is a very appealing combination and once we knew there was a possibility of bringing him to the Charlotte Independence we were very excited about the prospect and are delighted to have him on board."
Charlotte Independence play in the Eastern Conference of the USL Championship, North America's largest professional soccer organisation.