Former Republic of Ireland manager Eoin Hand has backed Stephen Kenny to succeed Martin O'Neill in the hotseat.
Dundalk boss Kenny remains a contender for the job, despite early indications the FAI were ready to offer Mick McCarthy a return to the position he held for six years.
Speaking to RTÉ Sport, Hand, who managed Ireland from 1980-1985, said that while McCarthy had a good record with Ireland, Kenny would be a better choice in the long run.
We need your consent to load this SoundCloud contentWe use SoundCloud to manage extra content that can set cookies on your device and collect data about your activity. Please review their details and accept them to load the content.Manage Preferences
"The immediate problem is qualification for the next tournament. It would be a disaster if we didn't," Hand told RTÉ Sport. "The bigger picture is about development.
"Stephen Kenny ticks the two boxes as far as I'm concerned.
"Mick McCarthy is short-term thinking. He did a very good job before and he'd be a popular choice but, given the overall picture and what's needed, I think Stephen Kenny would be short and long.
"He's 47. He's proven himself time and time again, and he knows Irish football and all the roots, development and all that kind of thing.
"But look at the bigger picture and say 'what do we want?' We have a young, enthusiastic manager. A breath of fresh air. A (good) style of football, he gets the most out of what he's got.
"Maybe the two of them together? Mick, with Stephen there being groomed (to take over). I don't know if they would go along with that one. But my immediate first choice would be Stephen Kenny."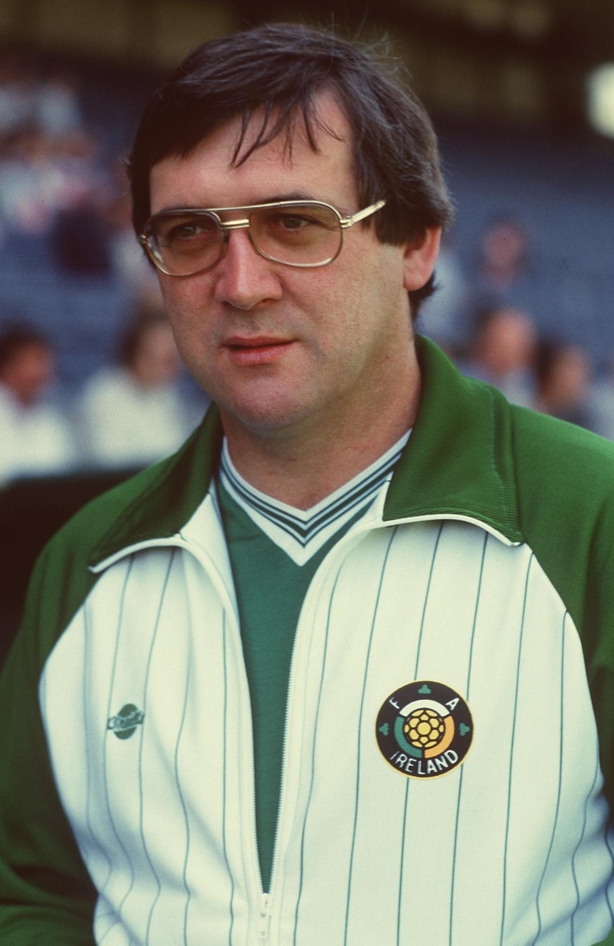 Hand, who himself got the Irish job on the back of League of Ireland success with Limerick, played down the notion Kenny's lack of experience in England would count against him.
Hand highlighted Dundalk's Europa League and Champions League exploits and the number of Irish players who had come through the domestic scene.
"He's been involved with a lot of European club matches.
"He gave debuts to (James) McClean, to Stephen Ward. Seamus Coleman, (Sean) Maguire, Shane Long all came through the League of Ireland.
"He's totally au fait with, and has total respect from, the squad as it is now.
"After a few involvements with him he'd have that totally. His attention to detail is absolutely amazing.
"Players just want to see 'does the guy in charge knows his stuff, does he treat me with respect?' There was a lot of that missing in the last few months."
Hand believes Kenny would be better placed than any other candidate to oversee an overhaul of Irish football at international level.
"There has been a disconnect between the senior squad and the rest of the development. A national academy should have happened a long time ago.
"Stephen would have an input into the development of young players coming through, liasing with the Under 21s and the other underage squads.
"That would all get a whole new lease of life under Stephen.
"(Though) the flagship is the international team and I don't think he'd be found wanting in that regard."