Former Republic of Ireland midfielder Ray Houghton believes Mick McCarthy has a good chance of a second stint in the manager's seat after the departure of Martin O'Neill.
McCarthy, who is currently without a club after leaving Ipswich in April, is the early favourite to return to the role he held from 1996 to 2002.
He led Ireland to the last 16 of the World Cup in his final year in charge but his reign was overshadowed by a row with Roy Keane in Saipan and he resigned after a poor start to Euro 2004 qualifying.
"He knows what the job entails. He's got vast experience," 76-cap international Houghton told RTÉ Sport.
"There's a lot of boxes being ticked by Mick.
"I'm sure he would love to take it on again. I think he feels he's still got some unfinished business.
"A lot of the players play in the Championship and it's a division he knows very well. He's managed numerous clubs at that level."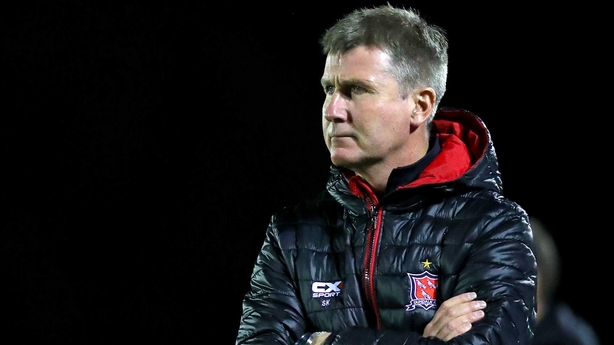 Houghton doesn't believe that Dundalk boss Stephen Kenny's lack of experience in the Premier League or Championship would necessarily rule him out, however.
"I don't think it would preclude him. If you think back to Brian Kerr, he didn't manage in England, most of it was with the younger age groups in Ireland.
"You've got look at it as the best man for the job. If Stephen was to get an interview, what would his thought process be about the international team? One of the questions he would have to answer is how we would deal with players that play in the Premier League?"
A line in the FAI's statement about meeting "promptly" to discuss the process of recruiting a new manager has led to speculation that CEO John Delaney will want a new man in charge before the Euro 2020 qualifying draw, which takes place in Dublin next week.
Houghton was involved in the recruitment process for both the appointments of Giovanni Trapattoni and O'Neill and he is confident there will be interest from elite-level managers for the position
"I'm not sure they will do it in 11 days, unless they have someone in mind already.
"I don't think it's a case of rushing someone in. The most important thing is to get the right man in.
"It's a big job because the players at the moment are struggling. They're struggling for confidence, they're struggling to win football matches and you have to get that winning mentality back, and bring in someone you think can do that.
"Many CVs will be winging their way to the FAI, rest assured about that. There are going to be some top names that want the job, who will believe they can come, do a good job and push them on.
"It's just a matter of doing your due diligence, looking through all the CVS, narrowing it down to five or six and then narrowing it down again until you feel it's the right man to take the international team forward.
"You'll speak to them, find out what their thoughts are. You'll have a gut feeling whether they are right or not for the country and whether they should be the next manager."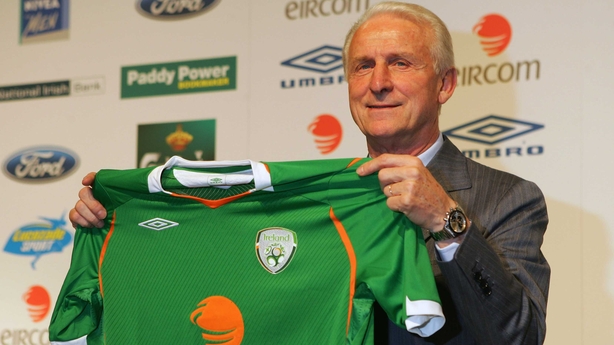 Complaints about overly 'direct' football have been levelled at Ireland's last two managers but Houghton warns that transforming Ireland into a team that play free-flowing football is a longer-term endeavour that involves a youth-team-up approach.
"What's been levelled against Trapattoni and Martin is maybe the style of football, whether we can change that with a different manager coming in?
"What's his thought process on how the Irish team play, can we get the kids from a young age to play in a different way? That's going to be the process through all the age groups and how the new manager sees the team playing.
"It's all about the style of football. That's what people are looking at. They want to be entertained, players to express themselves a bit more. It's easier said than done.
"I don't think it's just a change of manager. It's got to be a change of philosophy from the younger age groups, youngsters from the ages of 10, 11, 12 getting used to controlling the ball, passing the ball, making angles to receive it.
"Hopefully, that builds its way through to the full team."