Martin O'Neill has defended his record of selecting League of Ireland players for the national side but said it's up to the players to convince him they can perform at a higher level.
O'Neill has previously called up Daryl Horgan and Andy Boyle, while they were with Dundalk, along with Lilywhites keeper Gary Rogers and Bohemians netminder Shane Supple.
Former Shamrock Rovers striker Graham Burke is the only domestic player to have made it onto the pitch in the O'Neill era, ending an 11-year league wait for a cap against France and bridging a 40-year scoring gap against the USA in June.
"I think more than other Irish international manager, I've incorporated the League of Ireland," O'Neill told RTÉ Sport. "I go to a lot of matches too.
"Young Burke, was the first one in I don't know how many years that actually participated and scored a goal. On the strength of that, he got a move to Preston. Now it's up to him.
"But I'm not an agent for all of these players. My job is to be impressed by players at the end of it all."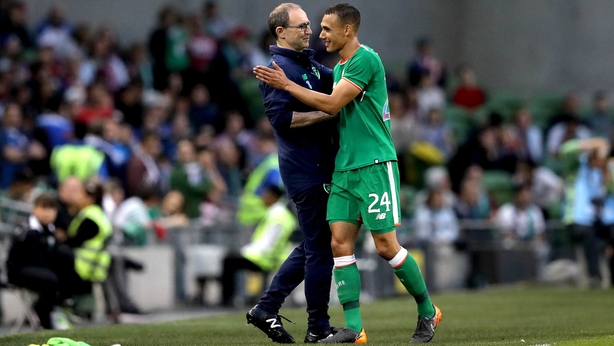 Asked about the prospects of FAI Cup final hero Patrick McEleney making the squad, O'Neill pointed out that the LOI's stars were not playing at the highest level and seemed to reference the Derry man's brief spell with now League Two Oldham earlier this year as a cause for concern.
"Some players have gone over to England and for one reason or another have not come through," he reflected.
"It's not that they haven't come through to the Premier League, they haven't come through at some of the lower levels. So then you have to ask the question, what is it?
"When somebody goes over early and comes back quickly, it's not the perfect recipe for international football and trying to win games.
"It's nice to see him (McEleney) doing well. He's got a bit of something. But you have to step up and that's a case with a lot of players here.
"If your career is playing at the highest level, the highest level is the Premier League, La Liga, the Bundesliga or Serie A.
"Some players still have a lot of work to do. Just because somebody does alright in some game, doesn't mean they're an international player."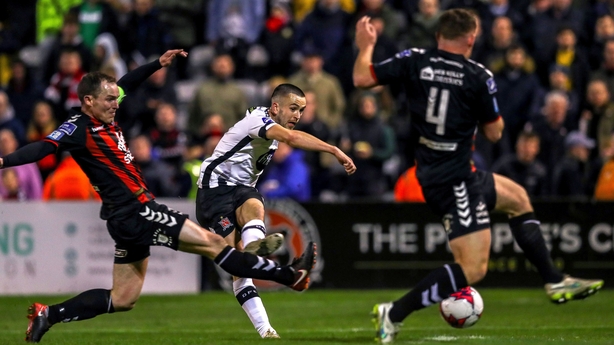 O'Neill was more enthusiastic on the chances of Dundalk winger Michael Duffy, who was named in Soccer Republic's Team of the Year yesterday.
Derry native Duffy played for the Republic of Ireland once at Under-18 level before representing the North at Under-19 and Under-21 levels and is awaiting international clearance to play for the Republic once again.
"Young Duffy is hopefully coming through. The paperwork is there.
"He's chosen to play for us, which is great. I think he's an exceptionally talented player. I enjoyed the game immensely. It could have gone either way.
"There was a little bit of friction, which added to the occasion, and there was a really good crowd."