Republic of Ireland manager manager Martin O'Neill must afford Declan Rice the time to make up his mind on his international future, according to Declan Devine.
The 19-year-old West Ham man has been excluded from the provisional squad named by O'Neill today, after receiving contact from England regarding his international future.
Having previously declared "it's always been Ireland", Rice is now weighing up his future before being capped in a competitive international.
Former international Kevin Kilbane does not think Rice should be selected again after taking time out to deliberate his decision, but speaking on Soccer Republic, former Dery City player Devine says he is too valuable a player to simply discard.
"You can manage it in one of two ways," he told viewers. "You can slam the door and say, 'thanks, but no thanks' or you leave the door open and hope that the player picks you and has a sustained career in the Ireland jersey.
"You don't know what is agent is telling him or what Gareth Southgate is saying to him.
"He's a top, top player and you have to keep that door open."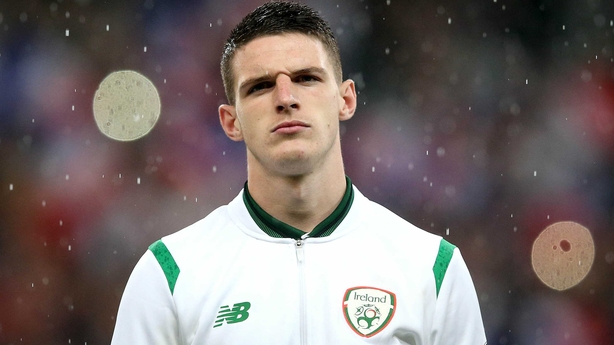 Dave Barry says the London-born teenager says it is a sign of modern-day football and admits it is difficult for Irish supporters.
"England did so well in the World Cup and young players are getting their opportunity. He grew up over there. The goodwill factor around England must seep into his family and where he lives.
"It's a very difficult situation."