Jurgen Klopp declared himself delighted with Liverpool's Champions League first-leg performance against Roma despite the concession of two late away goals.
A brace apiece from the irrepressible Mo Salah and Roberto Firmino, either side of a Sadio Mané strike, had the Reds cruising at Anfield.
However, Edin Dzeko's neat finish after Dejan Lovren misjudged a header and Diego Perotti's penalty for handball by James Milner gave Roma hope of repeating their brilliant quarter-final comeback at home to Barcelona.
Klopp said: "It was a perfect performance for pretty much 80 minutes or so, then we made one defensive mistake and Dzeko made the most of the situation.
"That's the rules of the competition, each goal you score helps massively. I think we agree the penalty wasn't even a penalty, it's not even handball, but that's the situation and now it's 5-2.
"I would be much more happy if we had won 5-0 or 5-1 but 5-2 is still a fantastic result.
"I could not even have imagined that was possible, so the boys still did outstandingly good and we go there and try to win again, that's it."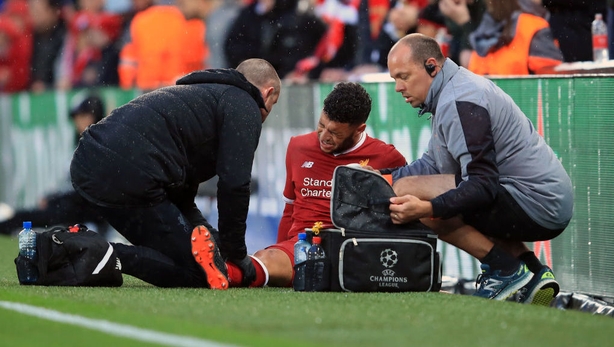 Klopp fears the injury suffered by England midfielder Alex Oxlade-Chamberlain during the first half was "really bad".
The 24-year-old left the field on a stretcher in the first-half with what appeared to be a knee injury and could now be a doubt for this summer's World Cup.
The German told BT Sport: "If you can say that already before the scan then it's never good news, so that means for us it's a massive blow.
"We have still some very important games to go and the squad doesn't get bigger any more, so we need to be creative in the next few games."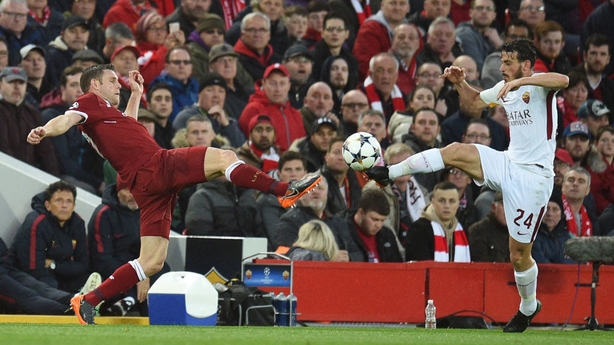 Liverpool skipper Jordan Henderson felt his side could have scored more goals and felt the penalty awarded against James Milner was "harsh".
He told BT Sport: "We were disappointed with the two goals we conceded, we felt we were in control. We gave them two goals and you can't really do that in the Champions League.
"We go there with a three-goal advantage but it will be hard given what they did against Barcelona in the last round.
"I felt we were still in control but didn't play football as much in the last 20 minutes, but we still had chances to score. We gave them the Dzeko goal and that brought a few nerves, I don't really know why.
"I thought the penalty was harsh, I thought his arms were by his side."
On the Reds' scintillating attacking play, Henderson added: "Some of the runs and some the balls in behind were brilliant and we're probably disappointed not to score more. I fancy us to go there and score as well with the forward players we've got."