Eamon Dunphy says Manchester City "haven't a hope" of winning the Champions League as long as manager Pep Guardiola continues to ignore defensive responsibilities. 
Hot on the heels of City's limp 3-0 defeat to Liverpool last week which leaves their European hopes hanging by a thread, Manchester United condemned the Citizens to another setback to battle back from 2-0 down to win 3-2 and postpone City's Premier League party.
Guardiola's side dominated the opening 45 minutes at the Etihad with goals from captain Vincent Kompany and Ilkay Gundagoon setting them on their way before Jose Mourinho's side completed a remarkable comeback, helped by Paul Pogba's brace.
City remain 13 points clear of their neighbours and despite having the best defensive record in the league, Dunphy told 2fm's Game On listeners that it is their cavalier approach at the back which will be their downfall.
The pundit referenced the plight of Rory McIlroy, who saw his bid for a career grand slam of majors fall short on the final day of action at the Masters.
"There is something wrong in that team defensively," he said. "They have conceded six goals in two matches in a week, the two biggest games of their season arguably.
"It's a bit like Rory McIlroy, it's either all duck or no dinner."
Danilo was "an unknown Brazilian squad player" at Real Madrid according to the RTÉ soccer analyst, while he had harsher words for other members of the City rearguard.
"Nicolas Otamendi is a walking goal machine in his own goal. Fabian Delph, a failed Aston Villa midfielder, is playing left-back."
Claims that City are a great side are wide of the mark he warns.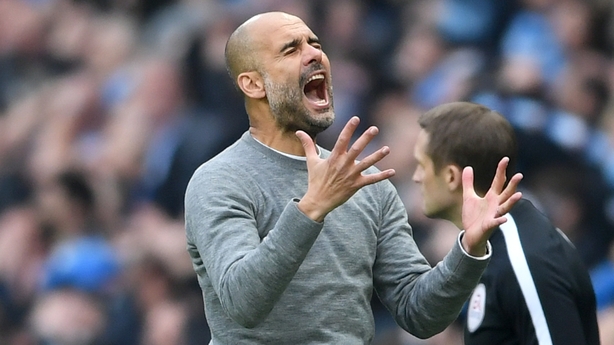 "Brilliance is a different thing from greatness. Greatness is solid and something that can be repeated. There is a resilience. They lack that and I think it is Guardiola.
"What he seems to be saying is, you don't really need a defence. You can defend in the other team's half. Forget all that stuff about great defenders. He's wrong, wrong, wrong.
"They will never win the Champions League."