Eamon Dunphy has slammed the 'cult' that has built up around Pep Guardiola after his Manchester City side crashed to a 3-0 Champions League quarter-final first leg defeat to Liverpool.
City are run-away leaders of the Premier League, but they are on the verge of European elimination and they will require an incredible change in fortunes at home at the Etihad Stadium next week to progress.
Having watched the game at Anfield, RTÉ soccer analyst Dunphy slammed Guardiola for the lack of attention he pays to building a defence.
"A cult has built up around Pep Guardiola over the last several years and it's that he has some magical powers, that he is a great, great coach that is able to not just win, but transform the game," said Dunphy.
"In other words; win trophies without paying attention to one of the great elements of the game, which is defending.
"This is the question that remains unanswered about Guardiola – can he win it without Messi, Xavi and Iniesta?
"He can win the Premier League by as many points as he wants, but he has to play against Ronaldo, Messi, he has to go and play at Liverpool and he has a dummy called (Nicolas) Otamedni playing at centre-half who's not good enough and he doesn't seem to care.
"This idea that everyone was running away with that they were going to win the Champions League this year is wrong because if Liverpool don't do them, Real Madrid or Barcelona will do them."
"He can win the Premier League by as many points as he wants. A cult has built around Guardiola."

Eamon Dunphy is not convinced that City will win the Champions League under Guardiola pic.twitter.com/GbDceaGDZQ

— RTÉ Soccer (@RTEsoccer) April 4, 2018
Dunphy says he never thought that City would win the Champions League this year and this is because they are creaky at the back.
He explained: "I didn't ever believe they could win the Champions League because they don't have had a sound, stable defence. There's no foundation there.
"Otamendi is going to give up chances at this level against the best team, always, and they don't have a really stable defence.
"Where was David Silva, where was Kevin De Bruyne, (Leroy) Sane? They just didn't show up. Jurgen Klopp got his tactics right, but that's not going to get you a 3-0 win. The goals were sloppy and Otamendi was at the heart of it really.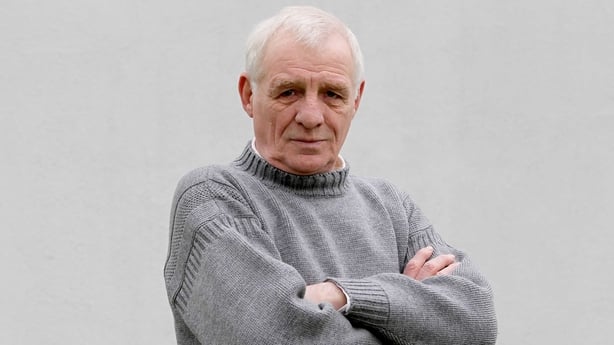 "What characterises City as a team is aggression – without the ball they're aggressive to win it back, you don't get a second. We didn't see that at all.
"And I think the occasion was too big for them; Sane didn't show, De Bruyne is a leader in that team, especially in the Premier League early in the season, he didn't show up, Fernandinho didn't show up either.
"A real top side on a bad night would have got a nil-nil and they can't do that."
The second leg of Manchester City-Liverpool is on next Tuesday night.