The lack of thought given to fans at games during the trial of video assistant referees (VARs) has been branded "a nonsense" after a night of controversy on Wednesday.
Long delays while referee Paul Tierney consulted the VAR were the main talking point after Spurs' 6-1 FA Cup win over Rochdale at Wembley, with scathing criticism coming from the home side's manager Mauricio Pochettino, players and pundits.
The game's law-making body the International Football Association Board (Ifab) decided to pilot VAR in 2016 and on Saturday is expected to say those experiments have been a success and formally approve its use at a vote in Zurich.
Having trialled it at age-group tournaments, two Club World Cups and last summer's Confederations Cup, Fifa is eager to use VAR at this summer's World Cup in Russia, although that decision would not be made until the FIFA Council meets in Colombia on March 15-16.
Sepp Blatter calls for VAR to be abandoned ahead of World Cup
Ifab has refused to respond to the complaints raised on Wednesday - and on numerous other occasions in all the other countries where it has been used - but is understood to admit more work must be done to refine the system.
Trials that have been running longer than in England suggest delays while decisions are checked do come down with practice but nobody appears to have given much consideration for the match-going fan.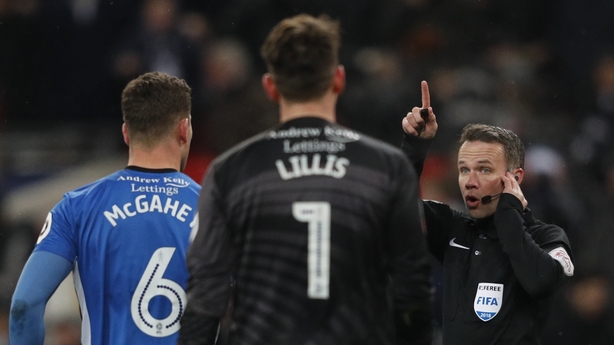 Katrina Law, the co-chair of the Tottenham Hotspur Supporters' Trust, was at the game and told Press Association Sport it was "clear to everyone inside Wembley that VAR in its current incarnation will do nothing positive for the fan experience".
As fans in Australia, Germany and Italy have already pointed out, Law said the "moments of intense joy" when celebrating a goal are "ruined if there's a two-minute delay every time anything significant happens".
With frozen fans ironically chanting 'VAR, VAR, VAR' during the game, Law said it became the "focus of ridicule" and the 'VAR Review' message shown on Wembley's big screens was insufficient in terms of communication.
"There was genuine confusion with fans relying on social media and texts from mates watching on TV to understand what was going on. And that's a nonsense," said Law.
The view from Spurs is echoed by the Football Supporters' Federation (FSF), which contrasted the smooth roll-out of goal-line technology with VAR's bumpy launch.
An FSF spokesperson said: "The problem has been the lack of clarity for those in the stadium - the process isn't being communicated to fans and yet again we saw a game's flow interrupted by decision after decision.
"So far the system has not been a hit with match-goers and their experience has to be central to the improvements needed if VAR is to be successfully introduced."
The VAR debate is only going to continue, though, as there is little doubt it will be introduced and promoted by the authorities.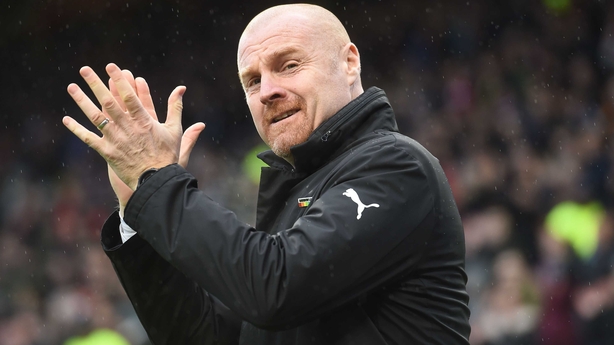 Several Premier League managers were asked for their thoughts during Thursday's club press conferences.
Stoke manager Paul Lambert said he thought the decisions in the Spurs-Rochdale game "took far too long" with players and managers "standing about, wondering what was going on".
The former Borussia Dortmund star added that he saw its use during a Bundesliga game this season when "it worked seamlessly and was 100 per cent correct".
Burnley manager Sean Dyche was another who voiced optimism that the situation would improve with time.
"You have to find a way of maximising the chance of the officials getting the right decision," said Dyche.
"We have had a few go against us recently so it would've been helpful to have VAR. But the bigger picture is it takes time for things to get streamlined and to work.
"I think the end product will be trying to help referees in the good job they do. So, for me, it's a definite that it has to come in.
"It's just getting it to work as quickly, fairly and as simply, so that everyone understands it, as possible."