Former Premier League referee Mark Halsey believes mistakes were made when Tottenham's "perfectly good goal" against Rochdale was ruled out by the Video Assistant Referee.
Erik Lamela's strike was disallowed, after a delay of about two minutes, for a minor infringement by Fernando Llorente.
There were other controversies in the snowy FA Cup tie on Wednesday night, including Son Heung-min's penalty being ruled out after pausing in his run-up.
This was also after referee Paul Tierney checked with VAR.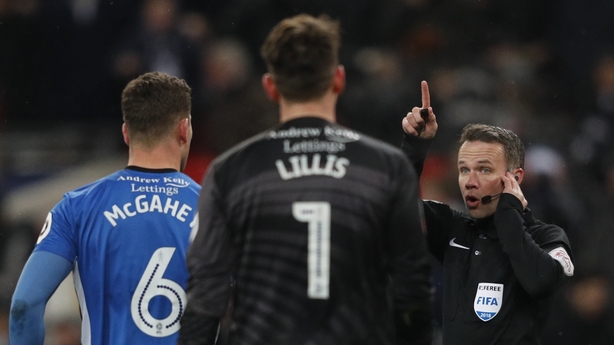 When asked about Lamela's goal, Halsey told BBC Five Live: "For me it wasn't a clear and obvious error. I thought it was a perfectly good goal. I don't know why it was referred (to the VAR) in the first place."
Halsey said he could not understand why the referee did not go and look at the monitor on the touchline.
He also criticised Tierney for ruling out the Tottenham penalty, saying he should have used his experience and had the spot-kick retaken for encroachment.
"He could have handled it better," Halsey added.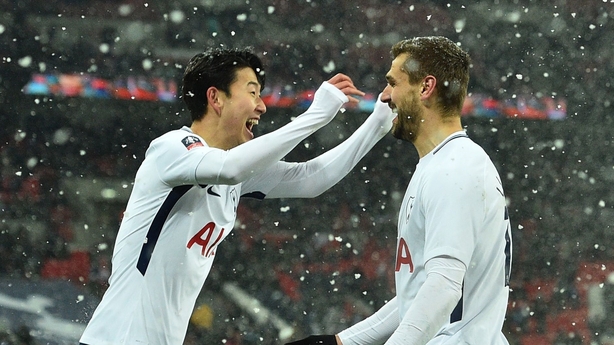 Tottenham won the FA Cup fifth round replay easily in the end 6-1, but the tie at Wembley was overshadowed by the VAR controversy.
Spurs full-back Danny Rose said it was "shambolic" and an "absolute disgrace" after fans and pundits were left bemused.
Speaking to talkSPORT after the game, Rose said: "We got the job done under shambolic circumstances through the game.
"An absolute disgrace, waiting around for I don't know how many minutes to get a decision.
"It's just laughable. It just ruined it a little bit."