RTÉ Soccer analyst Richie Sadlier believes it will be difficult for Martin O'Neill to return to his Republic of Ireland role without explaining to Irish supporters his intentions over the vacancy at Stoke City, and has hit out at the manner in which the FAI have handled the situation.
Espanyol and former Watford boss Quique Sanchez Flores is Stoke's first choice to succeed Mark Hughes now, but O'Neill has apparently spoken with officials from the Premier League outfit, and remains a serious contender if the Spaniard stays in his current position.
It is the latest link with O'Neill and club jobs in Britain and the lack of a signature on a new deal, verbally agreed last October, which has added to speculation.
Sadlier told RTÉ Sport: "It's going to be a really interesting few days no matter what the outcome is.
"If Martin doesn't get the Stoke City job, we know he went for it and assume he wanted it.
"We don't know what the FAI's reaction internally was. I don't know how workable a scenario it is for Martin O'Neill to simply return to Abbotstown and carry on in the job without some kind of thorough explanation on what went on this week."
While the spotlight is on O'Neill, it is the governing body for Irish football that could come in for serious criticism having seen their verbal agreement go unsigned for so long and their silence on the matter.
"It would appear the FAI are probably the last ones in football that would hang their hat on a verbal agreement," said Sadlier.
"I don't know why they have allowed this situation to get to where it has.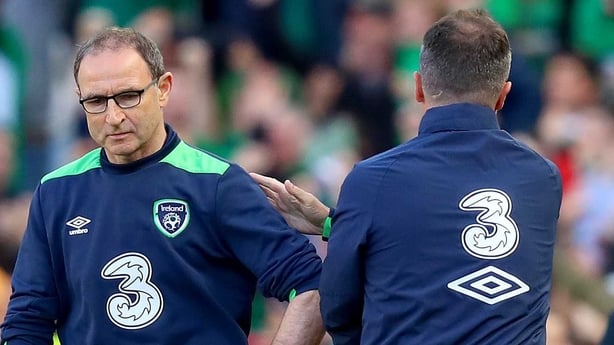 "I remember the announcement was made before the home game against Moldova. I remember at the time thinking it wasn't obvious to me why the decision was made to retain him even though we didn't know how the campaign would end.
"It also became unclear to me over the proceedings weeks over why they didn't get him to sign the contract. We don't know if that was because of something on Martin's side of the table or the FAI. I would assume that would become known over the next while. They are the kind of questions that I really want answers about at this stage."
Sadlier said the appeals of a return to day-to-day management are obvious for the 65-year-old, and it makes the lack of urgency on getting a deal in place so they FAI would be compensated should clubs come in for their employee, all the stranger.
Martin O'Neill to Stoke saga ultimately an embarrassment for the FAI, says Richie Sadlier #rtesoccer pic.twitter.com/vz5cufu4Ny

— RTÉ Soccer (@RTEsoccer) January 11, 2018
"It leaves the FAI in a vulnerable position as he isn't tied down to a contract. If the deal actually goes ahead I think it's a really good one for Martin O'Neill.
"He'd be back in club management, training every day, a match every week, back in the transfer market.
"There are parts of club management that you just don't get in international football.
"It's a big club, a huge league where he has had success before.
"I'm sure he'd get a big, big contract to go to as well. For him, you could fully understand why he'd be happy to go. For the FAI, I'd love to know their take on it."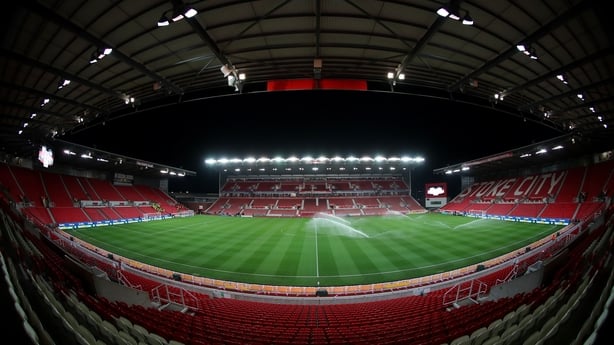 The former Ireland international does not expect too many details forthcoming from the FAI.
"If this was the man they wanted to stay, and they were absolutely confident they were going to stay, it is certainly an embarrassing situation for them to accept, explain and internally I don't know who will take responsibility for that.
"It would seem a pretty amateurish way to do business if Martin O'Neill was absolutely the man they were relying on to stay in charge in the next campaign.
"I don't think we'll get a detailed one [explaination].
"I think transparency, openness, and eagerness to communicate with the footballing public on how they go about doing their business is not something we have seen from the FAI before, quite the opposite. We'll wait and see."