And so Stoke City have a choice to make.
Five days on after the sacking of Mark Hughes and the Potters board it would seem will either go with Martin O'Neill or Quique Sánchez Flores as their next manager.
Spanish journalist Guillem Balagué has reported that the Potters have offered Sánchez Flores, the current Espanyol boss, a five-year deal to take over immediately.
The 52-year-old Spaniard then took charge at the Barcelona club in the summer of 2016, on a three-year deal, and they finished eighth in LaLiga last term. On Thursday, Espanyol defeated Levante 2-0 in the Copa del Rey.
.@GuillemBalague | Stoke City deliver Quique Sánchez Flores a 'now or never' ultimatum.https://t.co/EcKvzCJ8y7 pic.twitter.com/QH5ckAii3u

— AS English (@English_AS) January 11, 2018
So what's the word on the ground in Stoke?
Matt Sandoz, a reporter with BBC Radio in the midlands city, told RTÉ Sport that Sanchez is the preferred option to take over a side currently languishing in the Premier League drop zone.
"We understand that Flores remains the first choice and that Stoke representatives have been out to Spain to meet or perhaps discuss with Espanyol about any possible compensation - he has another 18 months left on his contract."
"O'Neill would be a very safe pair of hands if that first choice did not come to fruition"
"I would think by tomorrow, Stoke City will want to make an announcement of some kind regarding the situation."
So where does this leave the current Republic of Ireland manager?
"We are still not sure whether the club has made contact with Martin O'Neill," Sandoz revealed.
"O'Neill would be a very safe pair of hands if that first choice did not come to fruition.
"But I am leaning towards Sanchez Flores because there is nothing to suggest that they wouldn't have spoken to O'Neill by now. They could have appointed him last Monday."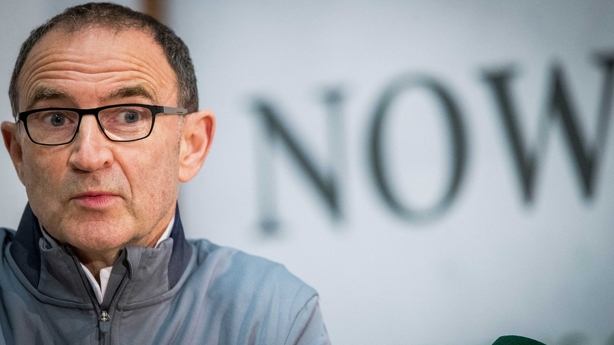 "If Stoke were to offer O'Neill the job, I believe it would be on a short-term basis, until the end of the season. At that point, the club would assess other options."
"I think Stoke City fans would see Martin O'Neill as a pragmatic appointment, I wouldn't say it would generate too much excitement, but fans would ultimately get behind him.
In conclusion, Sandoz revealed that it's '50-50' between O'Neill and Flores as to who respondents would favour when he posed the question on Twitter.
Looks like it's between O'Neil and Flores for the Stoke job.  Who would you choose out of the two? Like for O'Neil. Retweet for Flores. #Espanyol #ROI #scfc

— Matt Sandoz (@mattsandoz1) January 11, 2018