Eamon Dunphy believes that Ireland boss Martin O'Neill's tactics show he "doesn't understand what he's got in his squad and how to get the best out of it".
Irish World Cup hopes were ended with a crushing 5-1 defeat to Denmark in the second leg of their play-off at the Aviva Stadium last night.
"Martin O'Neill was a formidable manager," Dunphy told 2fm's Game On.
"He has a lot to be proud of, particularly with Celtic, who he took to the UEFA Cup final.
"Martin O'Neill was a very good manager. The question is, is he still a good manager? The evidence is that he isn't.
"The two on one at the corner-kick (for Denmark's first goal) was unforgivable.
"Taking off two holding players at half-time and put on Aiden McGeady and Wes Hoolahan... Why was David Meyler taken off?
"He's making too many errors.
"By all accounts, they don't do much work on the training ground. That is not the way, for example, Michael O'Neill would have coached the Northern Ireland team.
"The one thing that has kept us in the ball game is the character and spirit of the players, going away to places like Vienna, Cardiff and Belgrade and getting results through sheer resilience and courage.
"But we never really perform at home because we don't have the ball. We're not good at picking the lock and we just play this long-ball stuff."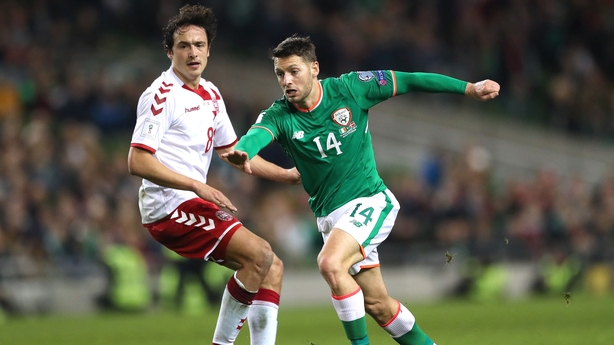 Dunphy has long been an advocate of more game time for Wes Hoolahan, who played just 45 minutes of the two legs against Denmark.
The RTÉ analyst believes that was a big mistake, given the Norwich man's creative ability.
"Wes Hoolahan became a big cause but look at the symbolism of last night.
"He didn't start him. He didn't start him on Saturday night.
"Think of the big moments with the Irish team in the European championships.
"For the winning goal Robbie Brady had scored against Italy, Wes had come on as a sub and it was a beautiful ball. He scored a goal against Sweden in the opening game.
"In this qualifying campaign, he set up the winning goal for James McClean in Vienna, against a decent Austrian team.
"He's been left out wilfully, and stupidly all through the campaign and that tells you something about Martin O'Neill's football values.
"Even when he came on last night, he set up a chance for Shane Long. 
"If we had had him on the pitch when we were 1-0 up, we wouldn't have lost control of the game as easily as we did because we would have had the ball more.
"You have to have the ball. Martin O'Neill clearly doesn't see that as a priority and he's wrong."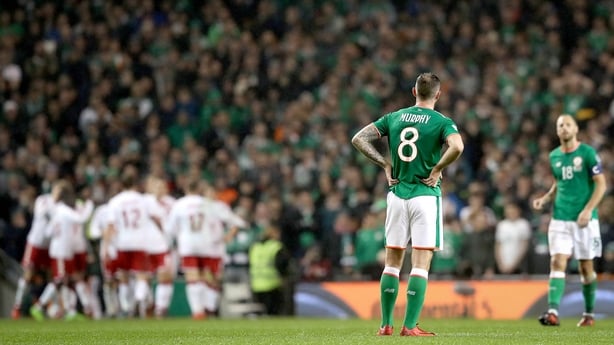 Fellow panellist Alan Cawley said O'Neill had "unravelled" when Ireland trailed 2-1 at the interval.
"I couldn't get my head around what he was trying to achieve last night. At 2-1, you're still in the game. Things haven't gone well for you but if you get the next goal it could be game on again.
"Half-time is a chance to regroup and if things are unravelling on the pitch, which they were, this is where you need an experienced manager to make cold-blooded decisions and have a clear mind.
"He should be thinking 'how best can I get us back to the game' but the point being, without conceding at the other end. And that's the key point he missed out on massively.
"He took off Arter and Meyler and (left) no defensive protection whatsoever when he could have left one of them in front of the back four to mind Eriksen and still had a go the other way by bringing Wes on.
"I thought it was absolutely ludicrous. It was almost as if he unravelled more than the players."