Juergen Klopp bemoaned Liverpool's finishing after his side were held to a 1-1 draw at Newcastle United in the Premier League on Sunday.
Philippe Coutinho fired the visitors ahead with a superb 29th-minute strike, but poor defending and a lucky ricochet allowed Joselu to equalise seven minutes later.
Liverpool were unable to find a winner, despite dominating possession and creating 17 chances to Newcastle's eight.
"I am disappointed, frustrated, whatever you want. We scored a wonderful goal and created wonderful chances," Klopp told the BBC.
"We shot the ball over the goal even when it was empty. We created five or six outstanding, big chances. Usually we score with one of them. I didn't see one more chances for Newcastle.
"If you don't help yourself, no one else helps you. It will be like this until we score. We play like this... usually we score in situations like this. We have to accept this and carry on."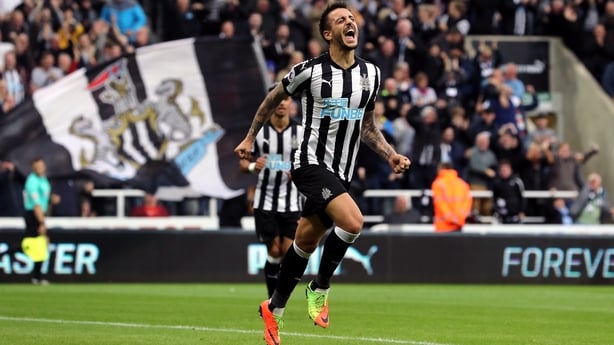 Liverpool have now won just once in their past seven matches in all competitions and sit seventh in the Premier League, seven points adrift of leaders Manchester City.
Newcastle are ninth in the table, with 10 points from seven matches in their first season back in the top flight.
"When you get just one point at home we cannot be happy, but against a top six (team) like Liverpool, creating so many chances, you have to be a little bit happy," manager Rafa Benitez said.
"If you see the points and see we are a promoted team, then we are pleased, but against Huddersfield (lost 1-0) and Brighton (lost 1-0) we could have done something more. We have what we have. We are happy with that."