Republic of Ireland Women's manager Colin Bell expects to see his team improve after they got their 2019 World Cup qualification campaign off to a winning start away to Northern Ireland.
The visitors controlled the game in Lurgan and went ahead on the stroke of half-time as Rachel Furness headed into her own net.
Megan Campbell doubled the lead half-way through the second-half with a brilliant strike as Ireland claimed an important three points.
"It was a great performance from the team and I'm delighted to be going home with the points," Bell said afterwards.
"We could have scored a few more goals than we did but we've learnt a lot from tonight's game and I'm sure we'll continue to improve as the campaign continues."
Bell was also able to hand international debuts to substitutes Tyler Toland and Amber Barrett as he continues to bolster the squad.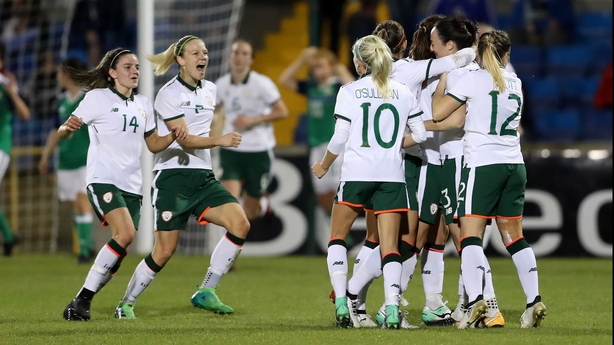 "It is a real positive to be able to bring Tyler and Amber on to make their debuts. It is a big moment for them and I'm sure they both have a huge future with the team ahead of them."
The only negative was the sight of Stephanie Roche stretchered towards the end of the 2-0 victory.
The Sunderland striker left the field with what appeared to be an injury to her left leg.
"We wait for news on Stephanie. We hope she hasn't suffered a bad injury as she is a crucial member of the team."