Robbie Brady called the decision to disallow what would have been a late winner from Shane Duffy against Austria "a disgrace" but said the Republic of Ireland wouldn't let it disrupt their march to World Cup 2018.
Ireland remain second in Group D after fighting back from 1-0 down in Dublin to earn a draw, but could have gone clear at the top of the table if the Brighton centre-back's 'goal' had not been ruled out.
Duffy appeared to win the ball before colliding with defender Stefan Lainer as the ball crossed the line.
"I just watched the disallowed goal back there and I think it's a disgrace," Brady told RTÉ Sport.
"In my eyes, it was a goal. But it's just one of those things so we'll have to suck it up and get on with it.
"We're still sitting pretty enough in the table and we're not finished yet.
"We'll be raring to go now come September."
The RTÉ panel of Eamon Dunphy, Liam Brady and Didi Hamann all agreed that Duffy had fouled Lainer but the goalscorer himself was adamant it should have stood.
"I knew at the time I didn't foul him," he told RTÉ Sport. "My eyes were on the ball the whole way.
"If it's anywhere else on the pitch it's play on. It's a player against a player in the air and I beat him in the air.
"I could see why the referee gave it because I came in full-blooded. It's a foreign referee and maybe different to the way we play but it's a little bit disappointing."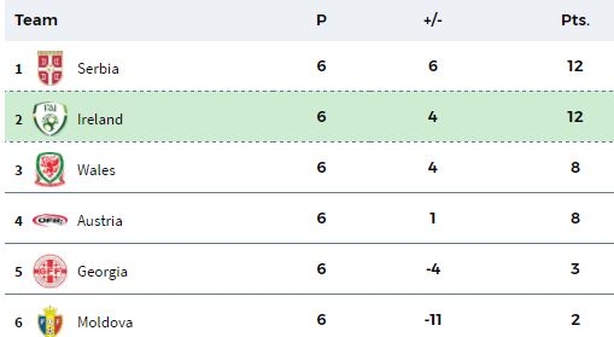 Brady was unhappy with Ireland's performance in the first half, which saw them go in trailing 1-0 at the break thanks to Martin Hinteregger's smart finish from a corner routine.
"We didn't start the way we wanted to. They were on front foot in the first half and pinned us back a little bit," he said.
"We were a bit lax and we got what was coming to us.
"It was sloppy play from us and they got in and scored a goal.
"It was very disappointing. We're well drilled so to concede like that wasn't nice but we'll make sure it doesn't happen again."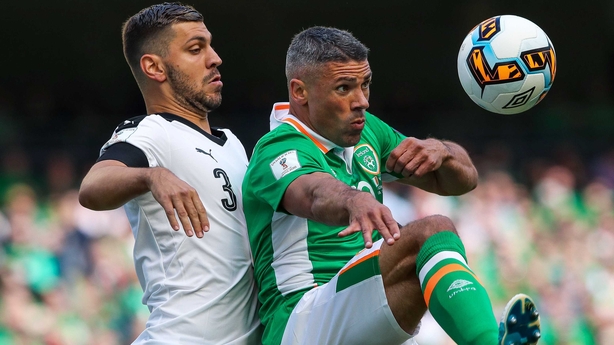 The Burnley man was delighted with Ireland's response in the second period however and credited Jon Walters with a fine finish from his hopeful long pass forward.
"In the second half we regrouped and I thought we were by far the better side and created enough to win the game," he said.
"We pushed them hard and didn't stop till the end.
"Jonny Walters was excellent up there. He made a mountain out of a molehill with my ball and made it his own.
"It was just a Hail Mary close my eyes job," he joked. "I knew they'd be up there working hard but I didn't expect the outcome."