Eamon Dunphy believes that Arsene Wenger's "footballing project has failed" but that the Arsenal board will hesitate to replace the Frenchman given the scale of task facing any successor.
Arsenal lost 3-0 to Crystal Palace on Monday night to leave them seven points adrift of fourth place and in danger of missing out on the Champions League for the first time since the 1998-99 season.
Wenger, who took over in October 1996, won three titles in his first seven seasons but the Gunners have been unable to scale the league summit since ending the 2004 campaign unbeaten. 
The 67-year-old's contract is up in the summer and talks on a two-year extension have reportedly taken place amid the backdrop of supporter discontent.
"This is the worst team they've had during his era," Dunphy told RTÉ Sport. "For the last decade, they haven't threatened to win the Premier League.
"They still have a chance of getting into the top four (but) the footballing project has failed definitely. 
"People like Aaron Ramsey, Theo Walcott, Oxlade-Chamberlain were the hope for the future. He brought in Sanchez, who wants to leave now, and Ozil, who's pretty useless."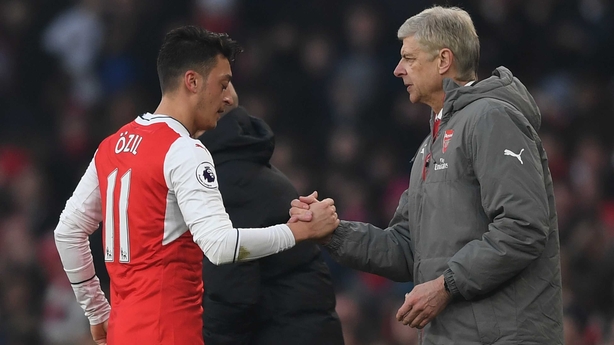 Dunphy pointed to the struggles of Alex Ferguson's successors at United, David Moyes, Louis van Gaal and now Jose Mourinho, as evidence of the difficulty in replacing such a successful manager.
"It is a real crisis and they're going to have to make a big decision," he said.
"The problem is, if you look at what happened after Alex Ferguson left Manchester United, or further back Matt Busby, you don't know what's coming next.
"If they get rid of Wenger, what happens then? They need change but they will feel it's dangerous. The fans want change but it's not easy to find someone to succeed the way he has done, with that business model."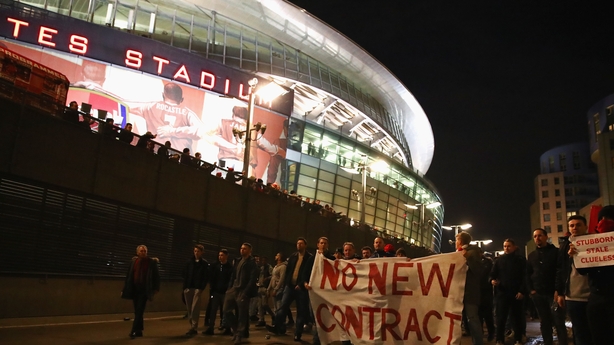 Dunphy has sympathy for Wenger, who he says has not been given the financial resources to realistically compete with his rivals in England.
"Arsenal is run as as business. They've qualified for the Champions League for the last 19 seasons, that ensures they make a profit every year.
"They've moved from Higbury to the Emirates, which is a magnificent stadium, and all that has been achieved in quite a prudent way.
"They make a consistent profit and for that reason they may stick with Arsene Wenger.
"He's operating within a financial model that doesn't allow him to go out and buy the really big-name players."
"Arsenal cannot spend the money that Manchester City, Manchester United and Chelsea can spend.
"He's operating within a financial model that doesn't allow him to go out and buy the really big-name players.
"He couldn't have bought Paul Pogba (United's £100m world-record signing) for example.
"I have enormous respect for Arsene Wenger and all he has achieved. He was the first to bring in players from Europe in a big way, Vieira and Henry, and people like that.
"But I do feel that that model is not sufficient to take them where they've been before."