In the second of a two-part series, we take a look at the teams battling it out for honours in the 2017 SSE Airtricity League season. Today it's the turn of Finn Harps, Limerick, Galway United, Shamrock Rovers, Sligo Rovers and St Patrick's Athletic.
Part one of the preview, where Champions Dundalk and FAI Cup holders Cork are previewed among others, can be found here.
Finn Harps
The Donegal side finished last year's campaign in tenth place in the SSE Airtricity League Premier Division table and secured their survival by a reasonably comfortable nine points clear of the relegation play-off place.
However, a similar finish in 2017 will not be enough to secure their status this year as three teams make the drop to the First Division for the ten-team top flight in 2018.
Coach Ollie Horgan will be looking to build on that tough first season back in the top flight and will be able to count on plenty of experience in his side for the upcoming campaign. Veteran League of Ireland campaigner Barry Molloy has put retirement on hold to play another year at Finn Park.
Horgan's biggest transfer of the closed season came just yesterday when he signed former Celtic and Northern Ireland international Paddy McCourt in a late surprise move. Should he stay fit, McCourt will offer plenty in the way of attacking flair.
Danny Morrissey's move north from Cork was another of the more left-field transfers of the close-season, however, the 22-year-old will add real quality to the Harps attack and his form will prove vital to Horgan's side's chances of survival.
Midfielder Jonny Bonner has also returned to his native Donegal following a year at Wexford Youths last season, while defender Killian Cantwell has signed from Galway United.
Harps have also secured the services of Dundalk prospect Ciaran O'Connor on a six-month loan deal and manager Horgan will be hoping his potential will transfer to his first team with a tricky opening home tie against Cork City to negotiate on Friday night.
2017 Ambition: Survival will be a remarkable achievement for the Donegal side but Ollie Horgan's squad look a little threadbare when compared to other sides who are expected to be battling it out at the bottom of the table. Ballybofey, however, is never an easy away day for visiting teams and Harps' home form could be their best chance of survival this year.
2016 Finish: 10th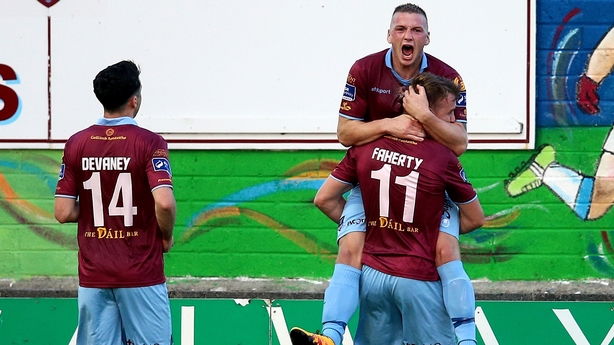 Galway United
Regime change at Galway caused a bit of a commotion at the end of last season, when rumours started circulating that Wexford Youths manager Shane Keegan would be taking charge in the west, while his current side were fighting for their lives in the relegation play-off.
Keegan fared a bit better than his former side as he was confirmed as Galway manager within days of Wexford going down to the First Division and set about his business straight away attempting to make his mark on his new club.
The new Galway boss has enrolled the help of former Connacht stalwart Johnny O'Connor to take charge of strength and conditioning at the club, while a new-look squad will be looking to establish themselves early in the season.
Keegan spoke recently of the importance of the first round of games this season and his experience with a struggling Wexford side in 2016 should stand to him as he attempts to guide his side to safety.
Expect Galway to be a well-organised and hard-working unit this season, who should prove difficult to beat and if they can turn Eamonn Deacy Park into a fortress of sorts, they will have a great chance of remaining in the division in 2018.
Galway have plenty of experience in the side as Paul Sinnott has proved a mainstay of the side over the past seven seasons, while Vinny Faherty is back at the club and has proved a Premier Division goal scorer in previous seasons. This will be the striker's third spell at the club.
Manager Keegan has high hopes for forward Padraic Cunningham this season. The 20-year-old is enjoying his third season at the club and will show his true potential if he can remain injury free.
Stephen Folan, Gavan Holohan and David Cawley bring a wealth of experience to the Galway defence and midfield and this squad just highlights the fact that, in theory, there will be no easy games for the big teams this year.
Goals, of course, are going to be crucial if Keegan's side are to have any hope of avoiding the bottom three this year and the Tribesmen may have unearthed a gem with the signing of Ronan Murray, who has returned to his native Connacht after nine years in England, moving to Ipswich as a 15-year-old.
Spells at Notts County and Swindon followed, where Murray played under charismatic manager Paulo Di Canio, en route to winning the League 2 title.
Murray was capped for Ireland at every level up to Under-21.
Colm Horgan will captain the Galway side this year. The defender is the younger brother of 2016 player of the year Daryl, who signed for Preston North End at the end of last season.
2017 Ambition: Keegan himself spoke of the importance of making a good start to the season but the manager is not planning to be involved in the relegation battle. A top-half finish is expected but will be a tough ask in what should be a very competitive league.
2016 Finish: 9th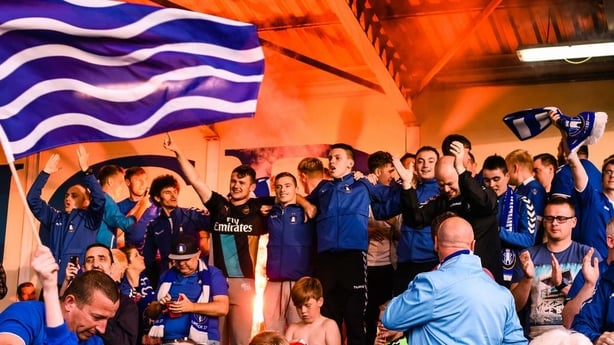 Limerick
Martin Russell's side have essentially been preparing for this campaign since midway through 2016, such was their emphatic performance in the First Division last year, with promotion all-but secured shortly after the midway point of the season.
Russell's squad from last year, and the performances that they were capable of, would have seen his side comfortably remain in the Premier Division, however, the 2018 league format will mean that newly promoted Limerick will be looking to enjoy a good start to the season to steer clear of that dreaded bottom three.
Continuity will certainly be key as the second tier champions look to continue their momentum into 2017 and manager Russell will be aiming for a top-half finish, having strengthened his squad during the off-season.
Dean Clarke was a fans' favourite in Limerick during their ill-fated Premier Division campaign in 2015, when relegation was almost avoided with a fine run of form to finish the campaign.
The striker returns to the club from Shamrock Rovers and is joined by David O'Connor, who will add real experience to the Limerick back four.
Russell's brand of football will be a welcome addition to the Premier Division and their should be a lot more swagger about the club, who can rely on a passionate and growing fan base should they show their potential.
Brendan Clarke was a bit of a surprise signing but brings a wealth of experience to the side, having held the number one jersey at title-winning St Pat's over the past decade.
Chiedozie Ogbene's signature should prove a real coup for Russell's Limerick as the lively winger was a leading light in the all-conquering Cork Under-19 side last season.
Ogbene even broke into the Cork first team squad at the end of last season and made a fine cameo in the Cup final. The move to Limerick should prove perfect for both player and club as Ogbene should enjoy a lot more first-team action at his new side.
Keep an eye out for Brazilian Rodrigo Tosi, who has been really impressing in pre-season down by the Shannon.
Limerick open their campaign at home to Sligo on Friday night.
2017 Ambition: Once survival is confirmed – and that should not be a problem – Russell's side will be confident of a top-half finish, which would prove an excellent return for their first year back in the top flight.
2016 Season: First Division Champions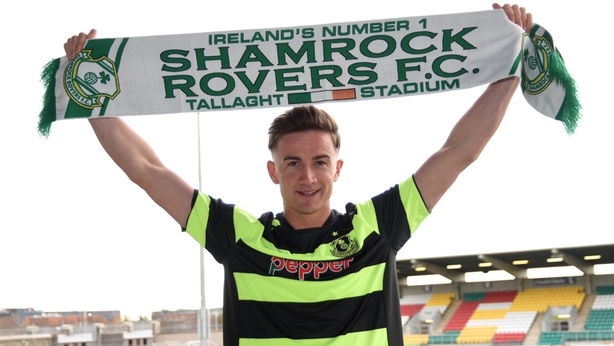 Shamrock Rovers
Many Shamrock Rovers fans had lost interest in the 2016 campaign by the halfway stage as the Hoops found themselves well off the pace before the mid-season break had taken place.
The 5-0 defeat to Cork City in the Cup proved the final straw even for the die-hards who counted the days until the season's end.
But something is happening at Shamrock Rovers – in the fans' minds, at least – and a, perhaps, dangerous optimism has developed around all things green and white throughout this close season.
Stephen Bradley has been installed as the permanent head coach, while former Ireland international, Stephen McPhail, appears to have settled very well into his role of Sporting Director at the Dublin club.
And maybe there was method in Bradley's perceived madness last season as he flung a host of teenagers into the first team to see who would sink or swim ahead of the 2017 campaign.
Many of those teenagers left their mark on the league in that short space and players like Sean Boyd, Trevor Clarke, Shane Hanney and James Doona should have benefitted immensely ahead of this season's kick-off.
Of course, those youthful teams exposed many frailties in the Shamrock Rovers squad and as a result some vital experience has been brought in to bolster the numbers – and average age – for 2017.
Ronan Finn is perhaps the biggest signing of the close season, while Dave McAllister, Paul Corry and Ryan Connolly will add great experience to the midfield.
TomerChencinski is another new arrival and the Canada international will look to establish himself as one of the top keepers in the league, while Roberto Lopes' arrival from city rivals Bohemians will prove intriguing.
Goals will come from all areas of the pitch in what should prove a very attack-minded Shamrock Rovers team, but a prolific Gary Twigg-type goalscorer has yet to be unearthed.
Teenager Michael O'Connor – signed from Dundalk in January – might prove the answer to lead the Rovers line. Late signing Graham Burke and Sam Bone look like very good business for Rovers.
2017 ambition: The Hoops are gunning for the title with the added incentive of preserving their great 1980s side's record breaking four leagues in a row. It has been a topsy-turvy few years at the famous Dublin club but the feel-good factor is back at the club and even if the manager is not saying it, the fans are certainly confident that this could be their year.
2016 Season: 4th place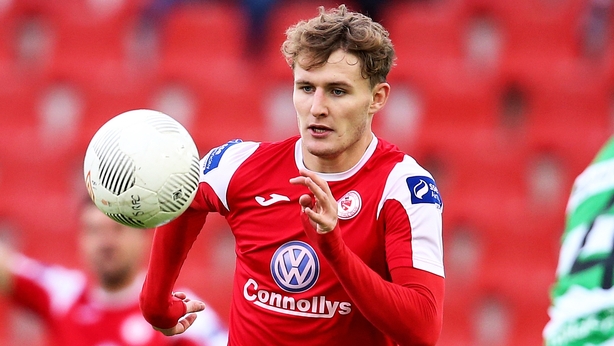 Sligo Rovers
Sligo Rovers have shown how the mighty can fall very quickly in the League of Ireland as the 2012 champions have struggled in recent seasons.
And while credit must be given to the north-west club for improving stadium facilities, playing surfaces and club infrastructure over the past few seasons, the Showgrounds faithful have been getting frustrated in the meantime.
Following Shamrock Rovers' footsteps in finding it difficult to replace a successful, league-winning manager, Ian Baraclough, the club are now relying on Dave Robertson to bring back the glory days to the football-loving Connacht town.
Despite a disastrous start to the 2016 campaign, Robertson managed to turn his side's fortunes around by pushing right up the table and even flirted with the possibility of European football during the final round of games.
A fifth place finish turned an average season into a promising one and Sligo fans can certainly start 2017 with a modicum of confidence.
Yet Sligo have been slow to strengthen their squad throughout the close season with only a trickle of unknown new arrivals coming to the Showgrounds.
There remains plenty of experience in the squad with Mick Leahy, Kieran Sadlier, John Russell and Micheal Schlingermann all involved in 2017, but in reality the squad is a long way off challenging for top honours.
With three teams getting relegated this season, Sligo's strong finish to the 2016 campaign can prove vital to getting a good start to the season and never having to worry about a finishing in those dreaded positions.
2017 Ambition: Despite the excellent second half to the season, the feel-good factor does not appear to have fully returned to the passionate northwest club. A decent start is essential and then the Showgrounds faithful might start dreaming of an overdue return to Europe.
2016 Season: 5th place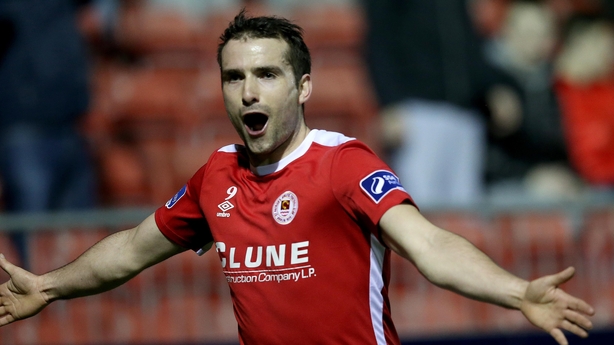 St Patrick's Athletic
St Patrick's Athletic's fall from grace continued last season as Liam Buckley's side were never in title contention and eventually finished seventh by the end of the year.
The 2013 league champions and 2014 Cup winners have been on a downward spiral and the Inchicore club are in danger of falling further in 2017.
There was a brief moment of optimism at the start of the close season when star striker Christy Fagan spurned a move by committing to the Saints cause.
But since then, the signings have been few and far between and while Kurtis Byrne, Pat Cregg, Gavin Peers and Barry Murphy will add considerable experience to the side, the squad is a long way off challenging for top honours.
Key players moved on in the close season including promising centre-half Sean Hoare, who has signed for the champions, veteran keeper Brendan Clarke and Mark Timlin.
Perhaps Buckley is turning to youth for the year ahead, and it will be interesting to see if highly rated keeper Conor O'Malley can make a name for himself and keep experienced keeper Murphy out of the side.
Skipper Ian Bermingham has targeted a European place with the Saints and insists that a new fitness regime will stand his side in good stead over the course of the season.
But overall, Saints will need to step up a level this season, while manager Buckley may need to vary his predictable, albeit eye-pleasing style, to prove a stronger force in this season's campaign.
2017 Ambition: There appears to have been a change of tact at the Inchicore club with a lot of emphasis on strength and conditioning, and organisation in pre-season. Ger O'Brien has brought some fresh ideas in his new coaching role at the club and a European place will still be the target.
2016 Season: 7th place