In the first of a two-part series, we take a look at the teams battling it out for honours in the 2017 SSE Airtricity League season. Today it's the turn of Bohemians, Bray, Cork, Derry, Drogheda and Champions Dundalk.
Join us on Wednesday where we run the rule over Finn Harps, Limerick, Shamrock Rovers, Sligo Rovers, Galway United and St Pat's.
Bohemians
Things are looking up at Bohemians as their stadium, and perhaps survival concerns finally appear to be sorted with the imminent redevelopment of Dalymount Park giving all concerned a real boost going into the new season.
But the club's form certainly took a hit last year, finishing a disappointing eighth in the table and this year will start with a certain amount of caution with the knowledge that the bottom three will be relegated.
There does appear to be, however, a much more positive feel around the club this year with Trevor Croly joining the coaching team for the new season, working as Keith Long's assistant.
Croly made his name as number two back at St Pat's and players love working with the former Shamrock Rovers manager, so it should certainly see an improvement on the playing front this year.
Ismahil Akinade's form will again prove pivotal for Bohs and it was a real bonus to hold onto the in-demand striker.
Dinny Corcoran returns to the club from St Pat's, while Keith Ward is another former favourite to re-sign for the Dublin club after a spell with Sligo Rovers.
Rob Cornwall will also add some experience in the defence, while Jamie Doyle will be looking to establish himself as a Premier Division player after spells at UCD and Shelbourne.
Paddy Kavanagh and Derek Pender will continue to influence, while Shane Supple is potentially one of the best goalkeepers in the league and may prove crucial for the year ahead.
2017 Ambition: Bohs fans will expect a comfortable mid-table finish at least, however, the club have lost some key players and will need a good start to avoid a stressful second half of the season.
2016 Season: 8th place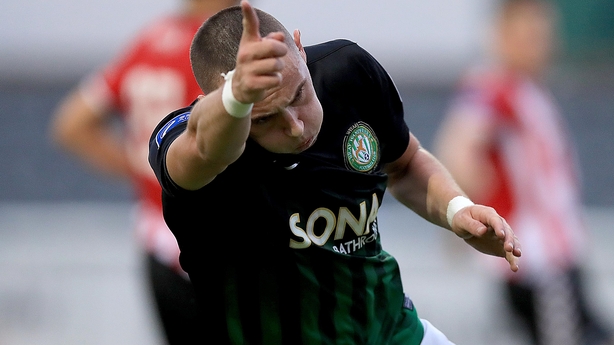 Bray Wanderers
The second half of the 2016 season showed real potential for the perennial strugglers in the Premier Division.
Wanderers put a poor first half of the season behind them and gradually pulled away from the relegation zone before becoming a real tough test in the final stretch of games last year.
Much of that credit should go to manager Harry Kenny who has turned the club's fortunes around, while playing attractive football with several young, exciting players emerging.
While Kenny is a relative newcomer to management duties in the League of Ireland, he plied his trade in the Leinster Senior League, while also working within the league in several coaching roles.
Kenny managed to hold onto star player Dylan Connolly in the close season, despite real interest from champions Dundalk, amongst others.
Kenny has actually strengthened his squad with several experienced players arriving to the Carlisle Grounds, including former Shamrock Rovers league winner Gary McCabe. Derek Foran and Conor Kenna should also prove an excellent central defensive pairing at the back.
Bray's owners have certainly supported the manager in the close season and the Seagulls should prove one of the teams to pay close attention to in the 2017 campaign. A top-four finish is a real possibility for the seaside club.
2017 Ambition: Like so many clubs this year, avoiding relegation will be the first goal for manager Harry Kenny. However, this squad certainly have the potential to upset and behind the scenes, Wanderers might just be expecting a top-four finish this year.
2016 Season: 6th place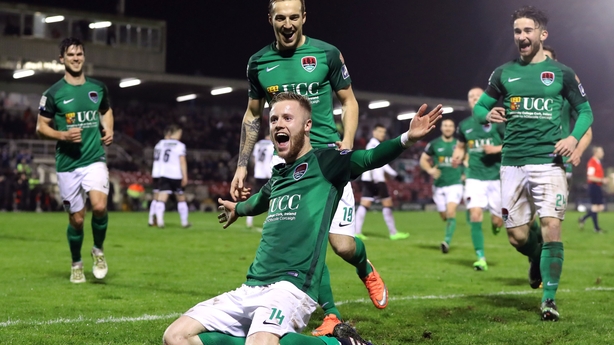 Cork City
Following three seasons finishing in Dundalk's shadow in runners-up position in the league, surely Cork City will believe that they can go one better and make that ultimate step up in 2017 to land the much-coveted league title.
John Caulfield's side will be buoyed by the manner that they finished the 2016 season, securing the FAI Cup at the expense of champions Dundalk.
But perhaps that Cup victory masked what was essentially a disappointing domestic campaign for the Leesiders, who once again, came up short in their bid for the league title.
With Dundalk dropping vital points throughout the middle of the season, City were unable to capitalise and finished the season in second place.
City should still have confidence going into the new season, however, and while they have not had to bring players into the club, they certainly completed a great bit of business by holding on to Cup final hero Sean Maguire, who will again lead the line and will guarantee goals, while Kevin O'Connor is  future star of the league who is also staying at the Cross.
Likewise, Alan Bennett and skipper John Dunleavy are all signed up for the new season and will continue to influence with their vast experience, while players like Steven Beattie and Gearoid Morrissey will maintain quality and a familiar look to this Cork side.
Greg Bolger's influence should again prove invaluable, while Shane Griffin's signing from Reading will add more quality at the back.
City's ace up their sleeve could be the emergence of several players from their successful Under-19 side, who performed admirably in their European competition last season.
Chiedozie Ogbene would have been expected to step up, however, he has moved to Limerick in the close season.
Sligo pair Jimmy Keohane and Achille Campion have been added to what looks like a stronger squad this season with plenty of options from the bench.
2017 Ambition: Win the league, nothing less will do.
2016 Season: Runners Up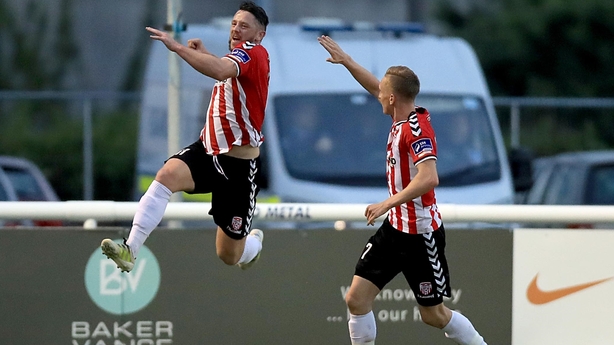 Derry City
Who knows what awaits Derry City in the 2017 season as the Candystripes are on the move, playing their home games at Maginn Park inBuncrana.
The Brandywell revamp is underway, which means that Derry must get used to playing in this temporary home throughout the season, which the club has described as 'intimate and exciting'.
In other words, the stadium will house a meagre 200 seats, while the rest of the ground will be standing room only around the pitch's perimeter fence.
The pitch, at least, is deemed of very good quality, but fortress Brandywell will sorely be missed and that daunting trip to Derry may not seem as tough for away sides this year at the Donegal venue.
Derry will, of course, be expected to push on and challenge for the title following their impressive third-place finish in 2016.
City will again have a familiar look to their side in 2017 as the vast majority of the squad have re-signed for the Foylesiders.
Striker Rory Patterson will again be key for the Candystripes with Ryan McBride and Barry McNamee also vital should Kenny Shiels' side have any chance of breaking into the top two in the division.
Mark Timlin is one of only a handful of new signings at the club, who have lost a valuable asset in Conor McCormack, who has moved to Cork City.
Shiels remaining in charge is certainly good news for the league, if not the referees, as his undiluted opinions proved most refreshing, if sometimes a little over the top, throughout 2016.
2017 Ambition: A repeat performance of the 2016 season will be a very good return for the Candystripes, but Shiels will need to strengthen his squad to achieve a top-three finish.
2016 Season: 3rd place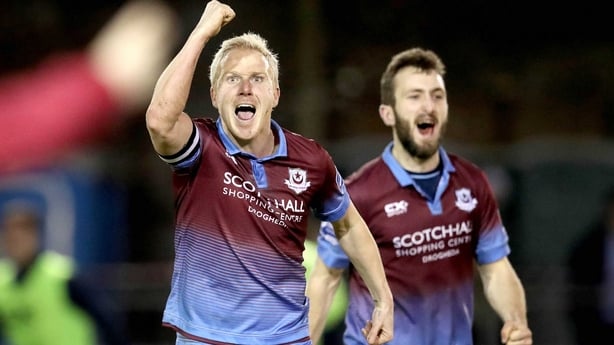 Drogheda United
While former Premier Division veterans like Shelbourne and Waterford have been languishing in the second tier of Irish football for some time, Drogheda followed champions Limerick by making an immediate return to the top tier at the first time of asking.
All their experience was needed as they dramatically fought back from a 2-0 first-leg deficit to beat Wexford Youths in the Promotion/Relegation play-off to ensure that Premier Division football will be played at United Park in 2017.
For a club that was playing Europa League football as recently as 2013, Drogheda now look a stronger outfit than the side that went out of the top flight in 2015.
That experience starts at the top as veteran coach Pete Mahon remains in charge at United Park, with John Gill and Mark Kinsella also offering a wealth of experience for the season ahead.
United have kept faith in the squad that got them out of the First Division, while adding some real quality as Killian Brennan returns to play alongside brothers Gavin and Sean for the upcoming season.
Former Sunderland player Sean Thornton brought real experience and a touch of quality to the side, which certainly helped in the promotion push last season and it is a real bonus that the skillful midfielder is sticking around for another season.
Gareth McCaffrey is a promising centre-forward and could prove a key player in the goal scoring department as Drogheda hope to maintain their status Premier Division football for 2018.
2017 ambition: With the introduction of a ten-team top tier in 2018, Drogheda will be only looking at finishing above the bottom three, so they will need to hit the ground running in 2017, especially taking points from the other sides in the bottom half of the table. A victory, or two, over esteemed rivals Dundalk would certainly be on the fans' wish list.
2016 Season: First Division Runners-up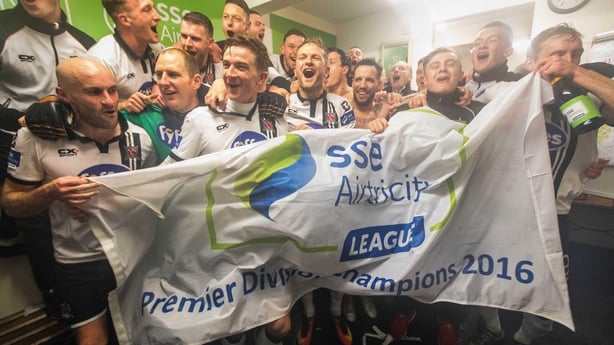 Dundalk
Despite all their European exertions in 2016, the league champions were barely threatened on the domestic front last season as they secured their third league title in a row.
Now Stephen Kenny's side have the chance to push on for that coveted four in a row, which has only ever been done once before in League of Ireland history, by Shamrock Rovers in the 1980s.
Dundalk, of course, are coming into the new season off the back of the most successful in the club's history, only finishing their 2016 campaign in December due to their involvement in Europa League action.
So matching that in 2017 is going to prove a very tricky task for manager Kenny and his squad.
While Dundalk's league-winning squad is far from depleted, the Lilywhites have lost several key players in the close season, most notably 2016 player of the year Daryl Horgan.
Following Horgan out of Oriel Park and across the water to Deepdale to play for Preston North End was Andy Boyle, who has been a rock in the heart of the Dundalk defence throughout their recent successes.
Boyle, like Horgan, was rewarded with international recognition at the end of 2016 and will prove a huge gap to fill going into 2017.
Ronan Finn, possibly coming off his most influential season in his league career, is another huge loss for Stephen Kenny's side, as the midfielder has returned to rivals Shamrock Rovers.
Of course, Kenny has been here before and with the introduction of recent signings Tommy Stewart and Conor Clifford, the manager should be confident of moulding a new side together to challenge for top honours once again.
There is an encouraging sense of déjà vu to the Dundalk campaign as this time last year, Richie Towell's departure was deemed drastic for Dundalk. It proved otherwise and no-one should be surprised if the Champions pick up where they left off last season.
2017 Ambition: Kenny spoke about his disappointment after the Cup final on missing out on the double-double, which shows that the manager remains hungry for success, despite all the highs of last season. The Dundalk manager will know that four in a row record will put him in esteemed company in the record books.
Champions League group stages will be the ultimate goal for this season, and that is the only way of eclipsing 2016. The league will prove a tougher proposition this year and the champions will need to get off to a solid start before the European distraction kicks in.
2016 season: Champions.
Join us on Wednesday where we run the rule over Finn Harps, Limerick, Shamrock Rovers, Sligo Rovers, Galway United and St Pat's.