Video technology must be introduced to soccer because cheating is "ruining the game for the players", according to Eamon Dunphy.
A number of incidents in the weekend's Premier League action again highlighted the inconsistent nature of decision-making, with officials expected to judge high-speed incidents in real time, sometimes without a direct line of sight and sometimes at a significant distance away from the play.
Adding to the complication is the willingness of players to try and con the referee, says Dunphy, who is adamant that if technology was used, players would eventually cease this behaviour when it became counter-productive.
"What really is happening now every week is that big games are being decided by bad refereeing decisions," the former Ireland international told RTÉ 2fm's Game On.
"We need a video referee. We have to get it because [there's a] wrong sending off every weekend now.
"It's ruining the game for the players. The worst thing is that it is encouraging cheats.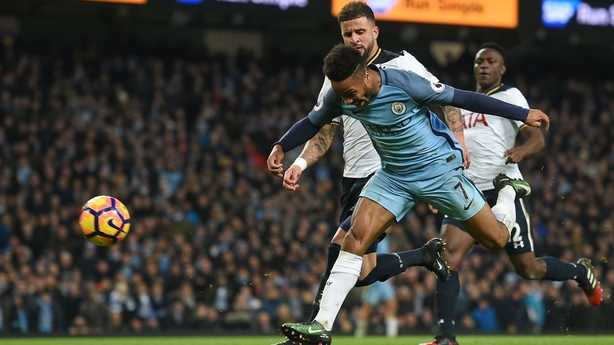 "In a way people are criticising [Manchester City's Raheem] Sterling for not being a cheat [for not diving when pushed by Spurs' Kyle Walker].
"They need to have a TMO [television match official], take the time, and reform the game in that manner because cheating is rife.
"Hull should have had a penalty at Chelsea. I wouldn't blame the referee for not seeing it, it was just a flick.
"Players are cheating in the box, forwards are cheating.
"They're wrapping their legs around defenders' legs to fake penalties so the game is in anarchy, it has been for a very long time.
"When you see a rugby match, someone like Nigel Owens, or any of the international referees, they have complete authority – you cannot question them, if you do, you're gone.
"They have the replay if there's a disputed incident. Is the game ruined by that? No, it's enhanced.
"They have a sin bin for 10 minutes, all of that could be taken on by soccer and it would improve the game immeasurably and within a season all the cheats would have stopped cheating 'cos they'd know they were being caught and punished for cheating.
"Until soccer does that the game is blemished."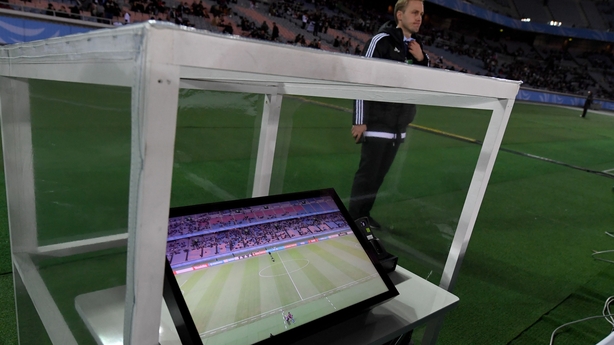 Dunphy added that there's "no debate" about the issue, but there is some movement  as last week the FA said that they would talk to their Scottish counterparts about retrospective punishment for simulation, while at the recent World Club finals, video technology was used (above). 
"Kids watching Sterling, and listening to [Yaya] Toure saying that he should have dived, well, what are kids going to do when they go out?" he asked. 
"This is the fabric of the game and all those things filter right down to where schoolboys are playing the game.
"It's a cancer, it has to be stopped and there's no debate about it in soccer, nobody wants to stop it.
"It's shocking, it shouldn't be allowed to happen."