The Football Association has confirmed it is talking to the Scottish Football Association about the pros and cons of taking retrospective action against players who dive.
Introduced in 2011, the SFA's rule 201 gives a disciplinary panel the power to impose two-game bans for acts of simulation missed by the match officials or rescind yellow cards for players who were incorrectly adjudged to have dived.
Hearts winger Jamie Walker has experienced both verdicts this season, having served a two-game ban for a dive to gain a penalty against Celtic in August and then been retrospectively cleared of simulation during a game against Rangers in December.
Speaking to Press Association Sport, an FA spokesman said: "The issue of simulation is under review and we have a continuing dialogue with other associations about rules and regulations.
"We are interested in going to see the SFA to talk about how their rule is working but it is part of that wider conversation."
The spokesman added that any change to the rules in England would need support from across the game - managers, players, referees and so on - and would be done via the Football Regulatory Authority.
The general view in Scotland is rule 201 has had a positive impact, although there has been some criticism of the apparent contradiction between a player getting a yellow card for an offence seen by a referee but a red card for the same offence if the referee missed it.
In the past, world football's governing body FIFA has stuck to the principle that matches should be refereed on the pitch, in real time, with any mistakes made by the officials simply being part of the game.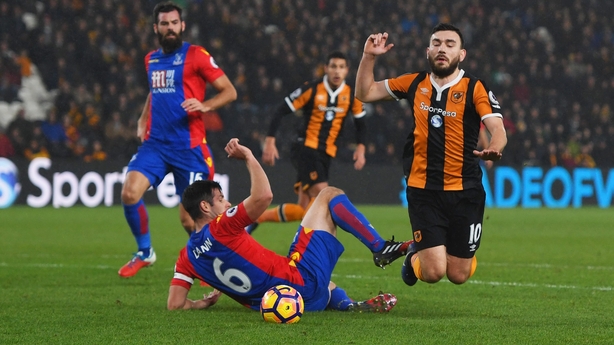 FIFA's stance, however, is starting to change as it has already approved goal-line technology, is trialling video assistant referees and has not complained about the SFA's simulation rules or the FA's own retrospective punishments for violent conduct.
That last point is significant as the four British FAs have permanent seats on the International Football Association Board, the body that decides on fundamental changes to the game's laws, which suggests FIFA may view these local rules as pilots before wider implementation.
Simulation, once one of the great taboos of British football, is back on the agenda after Robert Snodgrass dived to earn a penalty for Hull City against Crystal Palace last month.
The Scot scored from the spot but later admitted he was not touched by