Gareth Bale feels Wales could have a psychological advantage over Euro 2016 quarter-final opponents Belgium after beating them in qualifying.
Wales are unbeaten in their last three games against the star-studded Red Devils, and won their last meeting 12 months ago when Bale scored the winner in a Euro 2016 qualifier in Cardiff.
"We're like their bogey team, aren't we?" said Bale, referring to that 1-0 victory at the Cardiff City Stadium and two previous draws in Brussels.
"Hopefully that edge gets into their heads - you never know.
"We will definitely draw on those qualifiers, it gives us more knowledge on them.
"We know how to play against them and how they play.
"We know it will be a different game from the qualifiers and it is a more pressurised situation.
"But we understand what they are about, how they work, and we will hone our game plan to try and stop them but help our attack."
Wales are the last home nation left in the tournament after beating Northern Ireland in the last 16 and witnessing England's elimination to Iceland on Monday night.
But Bale insists that Wales are determined to extend an adventure which has already seen them emulate the 1958 side, which reached the quarter-final of the World Cup before losing to Brazil.
"We have done well and the country is proud of us even if we do get knocked out," said Bale.
"But we want to keep going, we want to keep riding this wave.
"We want to go as far as we can and try to win the tournament.
"We understand the position we are in and everything else goes to the back of our mind.
"It is all about trying to beat Belgium and getting to the semis."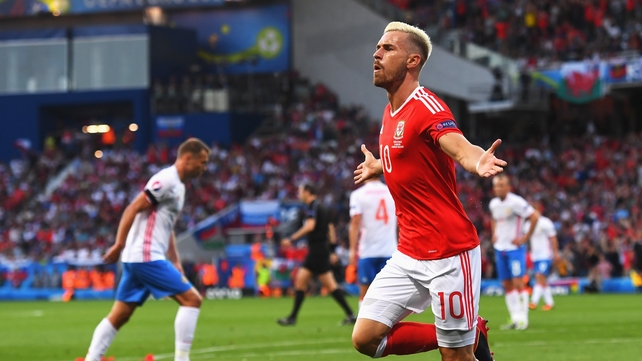 Both sides have had injury concerns in the build-up to the Lille clash on Friday night.
Wales skipper Ashley Williams damaged a shoulder in the victory over Northern Ireland, while Belgium captain Eden Hazard complained of a leg problem after the 4-0 win against Hungary and has not trained since.
But both players are expected to play in Lille and the presence of Chelsea forward Hazard will provide a fascinating head-to-head clash with Bale.
But Bale said: "A lot of people will speak about things like that, but I am sure he would think the same as me - this is about Wales versus Belgium, not me up against him.
"There are 11 players on the field and it does not matter if he or I score, it is about which team wins.
"One player does not make a team, it will be 11 v 11 and we will be going out to win the game.
"I don't think everyone is looking to us, we just work hard for the team. If the team players well then the players are playing well.
"It is a tale of two teams who are very good teams, because you don't get to the quarter-finals by accident."