Wes Morgan is banking on Leicester City's experience of winning the Championship two years ago to help them negotiate a tricky set of fixtures and end the season as Premier League champions.           
The Foxes are closing in on what would be their maiden top-flight title and currently lead the division by seven points ahead of Tottenham Hotspur, with only six games left to play.               
Morgan, Danny Drinkwater, Kasper Schmeichel, Jamie Vardy, Andy King and Riyad Mahrez were in the side that won the Championship with two games to spare in 2014, and the defender said lessons learned then would help the Foxes stay focused.               
"The experience of going up from the Championship will help us this time round," the Jamaica international said.               
"We are approaching it one game at a time, not getting carried away thinking, 'If we win the next three or four games, we've done whatever'.               
"That's the way we probably looked at it in the Championship. It's much different this time round. We don't want to get carried away, we want to stay focused."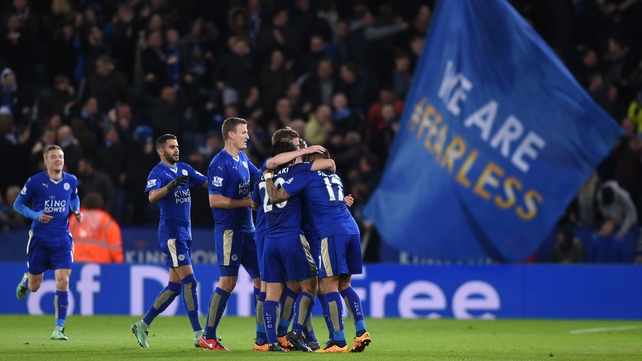 Leicester's travel to third-bottom Sunderland on Sunday, before home games against West Ham United and Swansea City.              
They round off the season with a trip to Manchester United followed by a home game against Everton and face outgoing champions Chelsea at Stamford Bridge in their final game.               
The Foxes' recent performances give no indication that they are feeling the pressure and the team have taken a maximum 12 points from their last four games.
Second-placed Spurs have four points fewer over the same period, while both Arsenal in third and Manchester City in fourth place have dropped five points each.               
Leicester winger Marc Albrighton says the fact that his team are already seen as having over-achieved means they have a degree of immunity from the weight of expectations.               
"We are in a position no one expected us to be in," he added.               
"If we don't go on and achieve something now, then don't get me wrong, we would be disappointed, but if we finished in the lowest position we could finish in if we lost all our games, it would still be a massive achievement and fantastic for us."