Netherlands' friendly against France will stop after 14 minutes on Friday night for a minute-long silence in tribute to Johan Cruyff.
Dutch football will have an immediate chance to join together in tribute to Cruyff and the Dutch FA (KNVB) has confirmed the occasion at the Amsterdam Arena will be dedicated to the country's greatest player.
"We will bring the match to a silence. In memory of the greatest footballer we have perhaps ever produced" - KNVB
Cruyff, who died of lung cancer aged 68, famously wore the number 14 shirt for Holland, and KNVB director Bert van Oostveen revealed the unusual plan to stop the match.
He said, according to De Telegraaf: "This match will be dominated by a grand tribute to Johan Cruyff.
"We will start with a minute of silence for the victims in Brussels and in the 14th minute we will bring the match to a silence. In memory of the greatest footballer we have perhaps ever produced."
Netherlands players were already due to wear black armbands in memory of the Brussels victims.
Cruyff spent the best years of his playing career with Ajax at the De Meer stadium, which was demolished when the Amsterdam Arena was opened in 1996.
Ajax's home for the last 20 years will stage the friendly international between the Oranje and Les Bleus, with the death of Cruyff being keenly felt in the city where he was born, raised and grew into a world-beating footballer.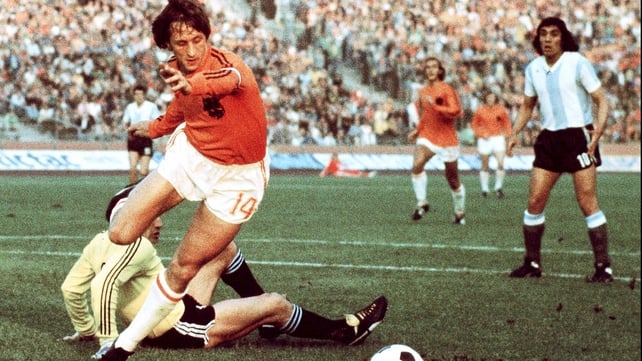 The current coach, Danny Blind, was brought to Ajax as a little-known player by manager Cruyff in 1986, and became a star with the club.
Blind will pick a side for a match that has been inevitably overshadowed, and according to several reports on Thursday he is set to choose PSV Eindhoven striker Luuk de Jong alongside Quincy Promes in a new-look attack.
France have vowed to respect the occasion, and were aware that plans to mark Cruyff's life were being worked upon.
Speaking on Thursday evening in Amsterdam, France coach Didier Deschamps said: "The football world is clearly sad. This great man made his mark on world football in two ways: by his immense career as a player and how he was also a great coach.
"He brought a new philosophy of playing. He's a great man, he's among the great players who leave an indelible imprint in our football. The Dutch federation got in touch with us to pay tribute to him, (and) evidently I'm all for that.
"It's very probable that there will be something specific and he deserves it.
"When he was a player I was in the early years of my life, but I'm interested in football history, I've seen videos. I was able to understand what he did as a coach at Ajax or Barcelona with a system and a philosophy of play. He impacted, influenced football during his two careers."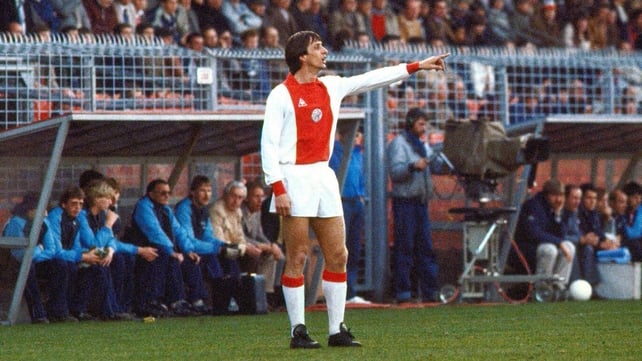 France midfielder Blaise Matuidi said, according to BFM TV: "It's true that it's a very sad day for Holland and for the world of football. On behalf of the France team, we'd like to pay tribute to him. He's a player who made his mark on football history with his talent, and as a coach.
"Holland are going to try to pay him the best of tributes by playing. I think that's what he would have wanted."
But Matuidi stressed that for France there had to be a sense of business as usual.
He added: "We are focused on our game, and the match tomorrow."