Eamon Dunphy fears Manchester United are caught in a "terminal spiral" that won't be halted because they will not attract a manager of the stature required to make them the force of old.
United produced an improved performance in the 0-0 draw with Chelsea at Old Trafford on Monday night, but the RTÉ Soccer analyst said the English giants simply don't have the players to challenge either domestically or in Europe, nor the owners to spend the money they need to get back on top.
"I don't think there's any deep significance to the Chelsea performance," Dunphy told RTÉ 2fm's Game on.
"They've an awful lot of poor players. Ferguson didn't leave much behind – in terms of young players he left nobody behind actually. But they've had three years since then to buy players.  
"If you go for someone like Ryan Giggs it would be absolutely prepostrous"
"The manager who goes to Manchester is going to have to have the muscle to go in and persuade the Glazers to spend somewhere around £1bn and that requires someone of stature - I don't think the guys of stature will want to go there.
"That's why I think it's a spiral that's terminal. The guys who are big enough won't get the money they need and therefore won't go. If you go for someone like Ryan Giggs it would be absolutely prepostrous."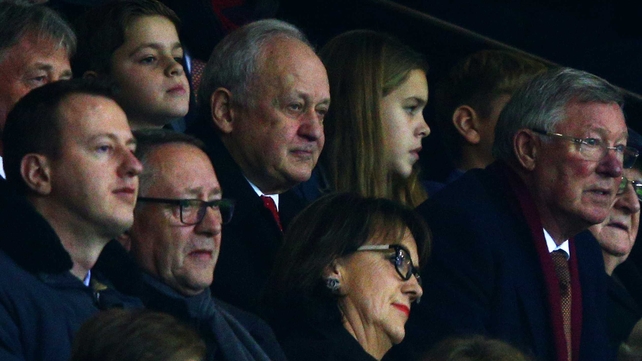 The Red Devils showed improved desire and intent against Guus Hiddink's Chelsea - themselves only three points above the drop zone after an abysmal campaign - but Dunphy highlighted the lack of genuine quality in the ranks to make them the force of old, questioning whether the likes of Pep Guardiola and Jose Mourinho would be interested in taking on the job. 
"Rooney played well, he always tries. He just hasn't got what he used to have, that extra yard of pace. He worked hard. Rooney would never get a manager sacked – he's a very, very honest lad.
"Rooney is a top-class footballer but he's not the player he used to be. Even if he was, in that team... Herrera, nothing. Martial looks like he's lost. They don't have the players.
"I don't know what Mourinho could do. I think Van Gaal probably didn't quite understand how bad they were when he joined the club and what a mountain he has to climb.
"If you look at the clubs he was successful at - Bayern Munich, Barcelona, Ajax – he had a number  of the best players in Europe in those sides. Now he has some of the worst players in the Premier League so where does he go from there?
"I think Guardiola and Mourinho will look at players, that's where you start, and they they'll look at the job spec and what is expected. Manchester United expect to win the Premier League and to be competitive in the Champions League.
"And they'll say, 'if that's what you want and these are the players you've got I think ill pass'. I'll be surprised if either of them go there."