Louis van Gaal has hit back at his critics again, reminding them that Old Trafford "was not always the Theatre of Dreams".
United topped the table at the end of September, but their form has dipped of late.
Van Gaal's men have recorded three consecutive 0-0 draws against Manchester City, Crystal Palace and Middlesbrough, who knocked United out of the Capital One Cup on penalties after the stalemate.
If United fail to score in Tuesday's Champions League match against CSKA Moscow, it will be the first time they have drawn a blank in four consecutive games since 1992.
A host of former players, most notably Paul Scholes, have criticised Van Gaal for his tactics and some supporters have bemoaned the often dull style of play. But Van Gaal has reminded his doubters that United have not always enjoyed unbridled success.
"I have seen periods and tendencies in Manchester United like in other clubs. It was not always the big Theatre of Dreams," the United manager said.
"I am sorry to say that, but it is logical also so now we are making hopefully history but it takes time. I have said that before. It is only a moment in the process. We have stood first in the Premier League. Now we have a bad period when you don't score because football is (about) scoring goals. 
"We have to improve that and I hope we shall score against CSKA Moscow but I know it is very difficult because they are very organised and they shall play more defensively than Crystal Palace."
The fact that United's goal drought has coincided with Van Gaal's decision to move Wayne Rooney back up front has not gone unnoticed.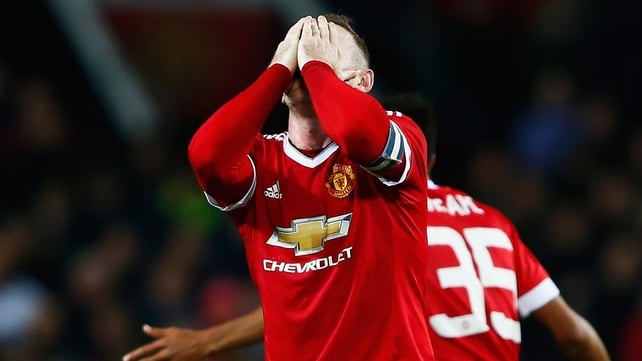 Ruud van Nistelrooy, one of the most famed goal scorers in United's history, claims Anthony Martial is far more suited to the central striker's role at United, and with the fantastic start the Frenchman has made at Old Trafford, few would argue against the former Holland forward.
But Van Gaal has not lost any faith in Rooney, who turned 30 last weekend, even though he has scored just two Premier League goals this season.
"I have still confidence in Wayne Rooney," Van Gaal said. "Wayne Rooney is a fantastic player so expectation is much higher than another player in another club, but you have to also give players time to come back in a certain shape and that is what we are doing and I have confidence in this player but he gives also more than only scoring goals.
"He is our captain but also an example for the whole team. He has more credits than any other player. I have explained that to the group already one-and-a-half years ago."
Alan Shearer has suggested Rooney should be given a fortnight off to "recharge his batteries".
Interestingly, Van Gaal would not rule out the possibility of giving Rooney time off in the future.
"Yes, but not only for Wayne," Van Gaal said when asked if he would consider giving Rooney a break. "I have done that for all my players. I have done that, for example Paddy McNair was a week in Ireland last week.
"When we think it is better, I do that. It is not a big issue for me because even when I was a very young trainer-coach I did it with Jari Litmanen, he had problems in the months of November and December, so I did it. I sent him on holidays.
"That is not a big issue for me but it is more a big issue for the players. They are not so easy to convince."
Morgan Schneiderlin missed training on the eve of the game against CSKA because of a "personal issue", but could be available for selection.
Phil Jones trained away from the rest of the squad on Monday morning, but is available. Memphis Depay also trained separately from the group, but is not expected to feature at Old Trafford.