Former Celtic winger Aiden McGeady has warned whoever succeeds Neil Lennon as manager he will have to win two trophies a year if he wants to be considered a success.
It was confirmed today that 42-year-old Lennon has parted company with the Bhoys after four years and three Scottish titles amid speculation that he was about to do so.
The hunt is now on for a successor with former star striker Henrik Larsson immediately installed as the bookmakers' favourite.
However, Republic of Ireland international McGeady, who played both with and under Lennon during his time at Parkhead, knows the new incumbent faces a tough task.
Asked how much of a blow the Ulsterman's departure was to the club, the Everton winger said: "It's a big blow. Now Celtic will obviously be looking to replace him with someone, but the big question is who do you replace him with?
"That's the first question, which candidates are out there? You start looking straight away.
"It will be a difficult job because Celtic is a massive club and success is a way of life, you have to go and win every game, you have to go and win every trophy you compete in, apart from the Champions League.
"If you are not winning two trophies a year, you are seen as a failure."
"It will be a difficult job because Celtic is a massive club and success is a way of life"
McGeady, however, admitted the news did not exactly come as a shock, even if the timing of it may have done.
The 28-year-old said: "To be honest, it's not really come as a surprise because of some things I've heard from a few people, that he was a bit unsettled and had probably kind of done all he thought he could do with the club and maybe was looking for a new challenge down in England somewhere.
"Maybe the Celtic fans wouldn't be shocked by it either, but obviously to just hear ten minutes ago that he had resigned was a little bit of a shock in that sense.
"Ever since he took over at Celtic from when I was there, he was brilliant. I played with him - he was difficult at times to get on with as a player, but as a manager, I can't speak highly enough of him.
"He was fantastic when I was there and led the club to many trophies in the last four years.
"Maybe he just thinks it's time for himself to get down to England somewhere and have a new challenge."
Some bookies were quoting Larsson as an odds-on favourite to get the job within minutes of the announcement.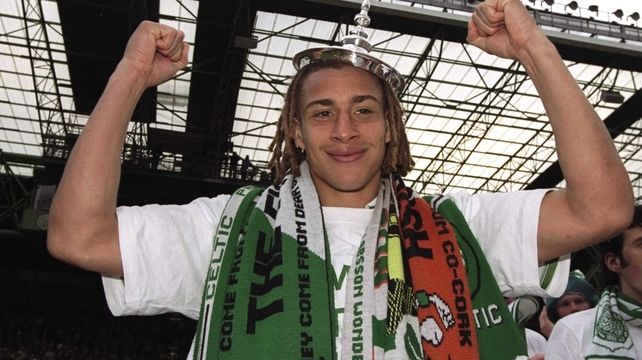 The former Sweden international is currently in charge of Falkenbergs in his native country, but McGeady is confident there would be popular support for his appointment.
He said: "That would go down well, I think, with the fans, very well. I was lucky enough to play alongside him and he is so highly thought of at Celtic.
"He's in every fan's greatest ever XI, an absolute legend, so if he was to get it, I think the fans would be pretty happy."
STV quoted Larsson - who struck 242 goals in 315 games during seven seasons in Glasgow - as saying: "I can see myself back at Celtic, whether it's now or in future, time will tell."
Former Republic of Ireland and Celtic goalkeeper Packie Bonner – whose 642 appearances is a record for a Bhoys goalkeeper – told TalkSport: "I am sure [Neil] has something lined up. When you are winning things in Champions League you are hot property.
"I would be shocked if he left without having a club.
"I am shocked. His record is excellent. As a player under Martin O'Neill he had great success and as a coach he was very inexperienced coach but he has proved himself.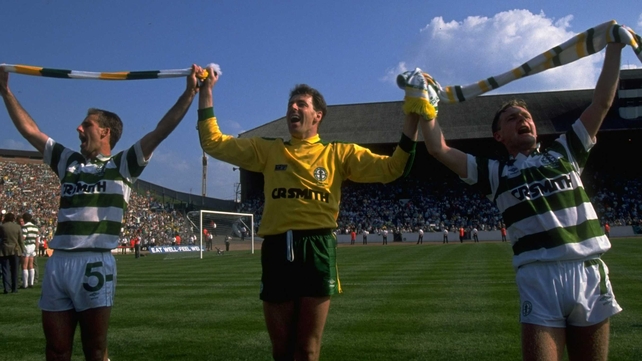 "He has won the leagues, that's all he could do, the challenge of course was maybe not there for managers in the past because Rangers have been gone for the league but that wasn't his fault.
"Getting to the group stages of the Champions League and to the last 16 was an enormous achievement for the club because many of us thought it was a step too far.
"So he has done exceptionally well. If you take stock, he is a young manager and he probably wants to try to challenge himself somewhere else."