By Ed Leahy
Republic of Ireland manager Giovanni Trapattoni will choose five strikers when he names his squad for EURO 2012 on Monday.
At this stage, it would appear that it is a closed shop with the usual suspects set to be selected.
However, the end of term school reports are in and they are not necessarily inspiring huge amount of confidence in the goal-scoring department as one of the five has been playing truant with only a brief stay in the Premier League, while the other four have less than twenty league goals between them.
So maybe Trapattoni is going to make a surprise call and leave one of the fab five behind. The Ireland boss has limited quality options in this department but there are a few likely lads who would be more than willing to take a place on that plane to Poznan.
So let's have a look at the striking options available to Trapattoni ahead of Monday's announcement.

Robbie Keane
If any other Ireland international had taken off to play in the Walt Disney league, they might have struggled to make it into Trapattoni's 23-man squad.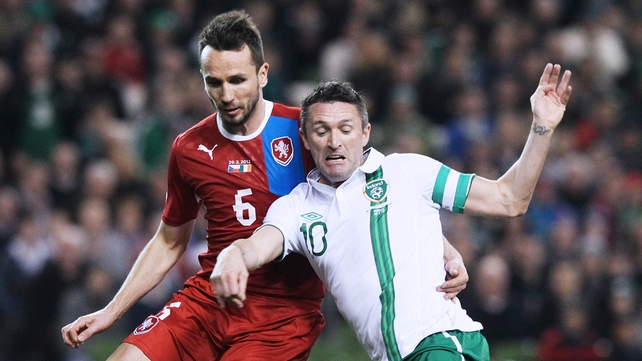 But as long as the former Spurs man is playing regularly, it doesn't really matter what league he is playing in. We know what Robbie will bring to the squad and if anyone had any doubts about his form or desire, his brief cameo at Aston Villa earlier in the year, which yielded three goals in six appearances showed that the class remains.
And if Alex McLeish and company had broke the bank to keep Keane at Villa Park, they might not be staring Premier League relegation in the face.
Keane's 53 international goals in 115 appearances has already confirmed his legendary status for Ireland, but the Tallaght man will want to add to that tally at the Euros and I wouldn't bet against him having a great tournament and staying on for the World Cup qualifying campaign.
Verdict: Robbie remains Ireland's best attacking option and will be looking to create another Germany moment at this tournament.
Simon Cox
It has only been 12 months since Simon Cox received his first Ireland call-up. The West Brom striker scored on his debut, put in a man of the match performance in the defeat of Armenia and, more recently, grabbed the equaliser in the 1-1 draw with the Czech Republic.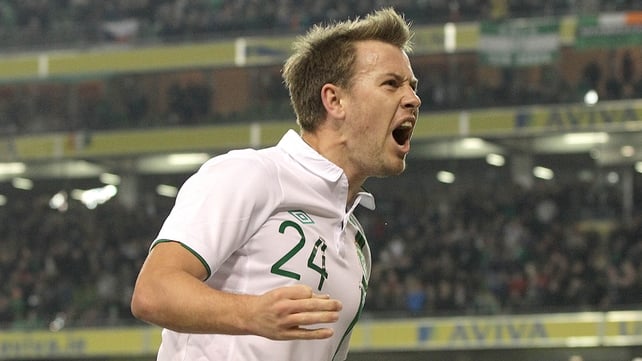 Back at The Hawthorns, things are not progressing as well as his international career. In fact, Cox won more caps than Premier League appearances over the last 12 months, while he has failed to score a single league goal in the 2011-12 season. His FA Cup hat-trick in January has been the only ray of light at club level all season.
But Cox can play in a Trapattoni team and his game is remarkably similar to Robbie Keane's, dropping deep and helping out in midfield when required. Cox himself seems to think that Trap is happy enough with his club situation and believes that he will be travelling to Poland.
Verdict: With only one international game since qualifying for EURO 2012, Cox is in the enviable position of being part of the existing squad as opposed to someone who is trying to break through. Cox will make the squad by default.
Jonathan Walters
Another new addition to the Ireland set-up, Jon Walters made an immediate impact and quickly gave Giovanni Trapattoni another option up front.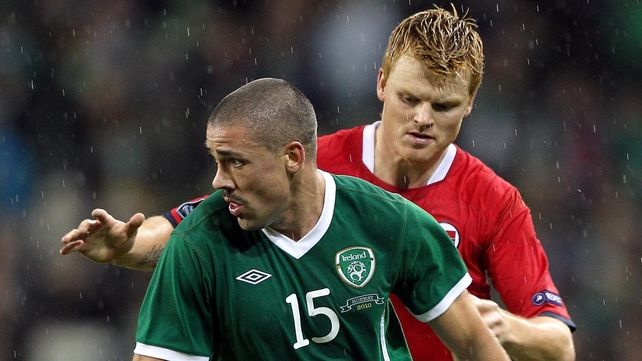 Walters leads the line well, is strong in possession and can link play up with his strike partner and onrushing midfielders. Walters plays his club football at the Premier League's equivalent of Ireland, Stoke City, and his game suits both club and country.
The Stoke striker has recently shown that he is versatile and can slot into a midfield four if required. The 28-year-old has had a long season, playing fifty odd games for club and country and the only thing missing from his game is a better strike rate.
Verdict: Guaranteed to take his place in the Ireland 23 and has certainly staked his claim to lead the line alongside Robbie Keane in the opener with Croatia.
Kevin Doyle
A fit, in-form Kevin Doyle has been the automatic foil for Robbie Keane in the Ireland team for the last two qualifying campaigns. However, the 2011-12 season has not been the greatest of the former Cork City player's career.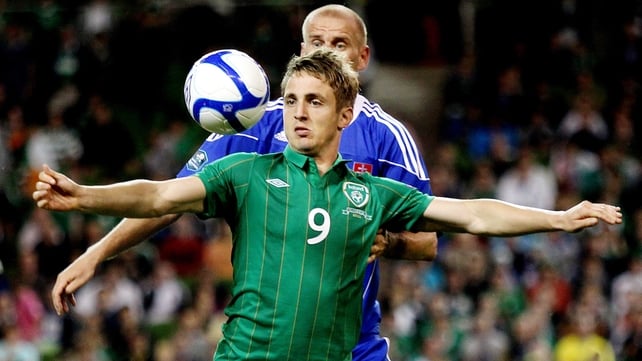 Despite a promising start to the season, where Wolves earned seven points from their opening three games, with Doyle playing every minute and grabbing a goal against Fulham, the striker's season went gradually downhill.
Doyle was sent off for the first time in his career (harshly, it must be said) in the final group game against Armenia – the red card left the Wolves man suspended for the vital 4-0 play-off victory in Estonia. The striker was then dropped at Molineux and was subject was rumoured to be leaving the club in the January transfer window with Everton said to be interested.
Doyle failed to find his best form in the second half of the season, starting many games on the bench as Wolves went into freefall. Perhaps a move to Goodison Park would have seen a return to form ahead of EURO 2012?
Verdict: Doyle will, of course, be one of Trap's five strikers but his starting berth is no longer guaranteed. The Wexford man remains one of the fans' favourites and never gives anything less than 100 per cent effort in the green jersey.
Shane Long
After missing out on a return to the Premier League following Reading's play-off defeat last May, Shane Long's 28-goal tally secured a big money move to West Brom.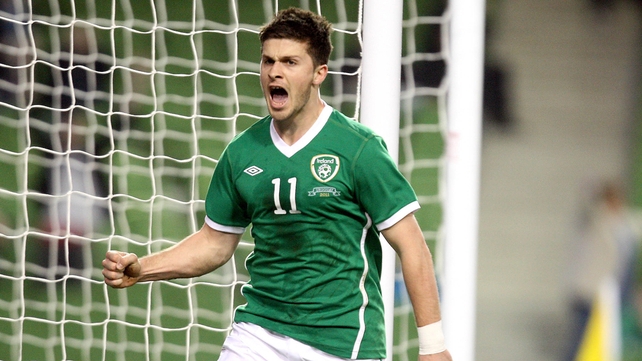 Long's impact at the Baggies was immediate and impressive, scoring against Manchester United and Chelsea in his first two league appearances for his new club.
In fact, Long had bagged five Premier League goals in his first 12 games and it looked like he was going to stake his claim to an automatic start for Ireland.
Long was named ahead of Doyle to start against Slovakia but picked up a calf strain, which ruled him out of the game and the subsequent clash with Russia. Illness and injury followed in the new year for the former Reading striker.
However, reports from West Brom would suggest that Long is hitting form as the club season draws to a close, and that can only be good news for Ireland.
Verdict: Long will be part of Trap's 23 but could do with a goal or two in the pre-tournament friendlies to get the nod for the Croatia clash. May have edged past Doyle in the pecking order but probably just behind Walters at the moment.
Anthony Stokes
It has been a long season. The Celtic striker has played 35 games. He is probably tired and might possibly pull out of the Ireland squad should he get a call from Trapattoni on Monday.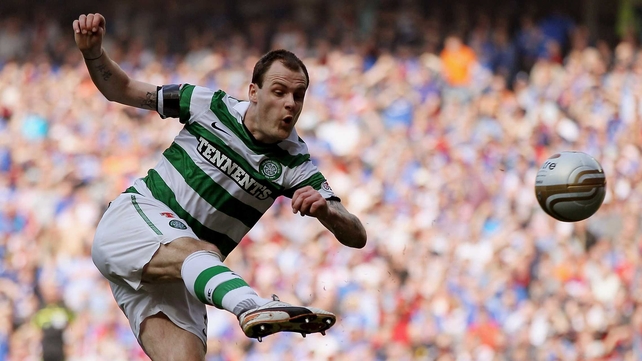 Obviously, I say that tongue in cheek but after pulling a similar stunt for last summer's Carling Nations Cup, the chances of the former Sunderland striker going to the Euros are very slim.
Stokes' crime was a small one in comparison to some of the Ireland-related (pun intended) international bust-ups that have occurred in recent years, but it was enough to irk the Italian and if olive branches are to be waved and accepted, they will most likely have to wait until the World Cup qualifiers.
It's a shame for Stokes because he has had a decent season and is the only recognised Irish striker with a proper haul, netting over 20 goals, albeit in the Scottish Premier League, which is probably at an all-time low in terms of quality. But an Irish striker scoring goals at club level is a rare commodity these days so maybe Trap will have one last think about the Celtic frontman.
Verdict: Stokes may make the stand-by list but there is every chance that Trapattoni has not even considered him for this summer's event.
Noel Hunt
After making it into Trapattoni's thoughts during the 2010 World Cup qualifying campaign and playing a part in the equaliser in Italy, Noel Hunt would have surely thought he'd have more than three caps at this stage of his career.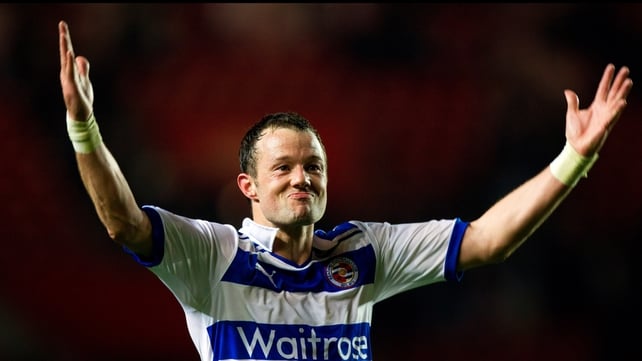 Reading remaining in the Championship was probably the main reason why Hunt was never brought back into the squad, however, the Royals secured their Premier League return by winning the Championship and Hunt played a big part, with eight goals and blessed with a similar work ethic to his brother Stephen.
If it was Hunt and not Le Fondre who enjoyed the goal-spree in the final games, he may well have played his way back onto Trap's short list.
Verdict: No chance of making the 23 but will be getting a lot more exposure as a Premier League player throughout the upcoming World Cup qualifiers.
Connor Sammon
A Premier League striker with over 20 league appearances for Wigan throughout the 2011-12 season, Conor Sammon must at least be considered when looking at Ireland's options up front.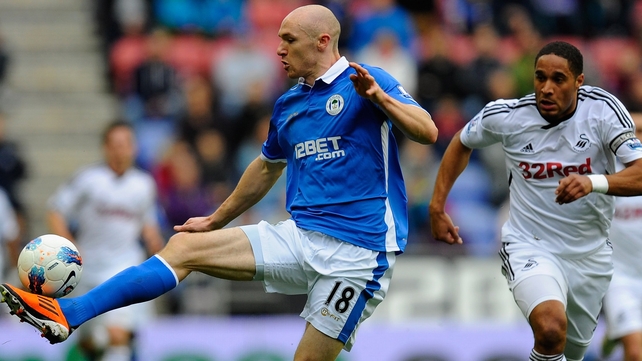 'Old-school' would be one way of describing the towering former Derry City striker as he scraps for everything and he is surely a nightmare to play against such is his physical presence.
Sammon enjoyed a good run of Premier League starts before Christmas but has mainly been used as an impact sub for the run-in and as a result has played a significant part in Wigan's recent revival of fortunes.
No goals to show for all the hard work so far this season, but still only 25-years-old, Sammon may get a look in during the World Cup campaign.
Verdict: If Jack Charlton was still in charge, Sammon might get the nod, but he's not in Trapattoni's plans at the moment.
Andy Keogh
Ever since he scored in Trapattoni's first game in charge, Andy Keogh has been held in high esteem by the Irish manager. And despite his fall from grace at club level, getting shipped out on loan to Cardiff, Bristol City and Leeds, he has stayed in the manager's thoughts and has amassed 22 caps since his debut in 2007.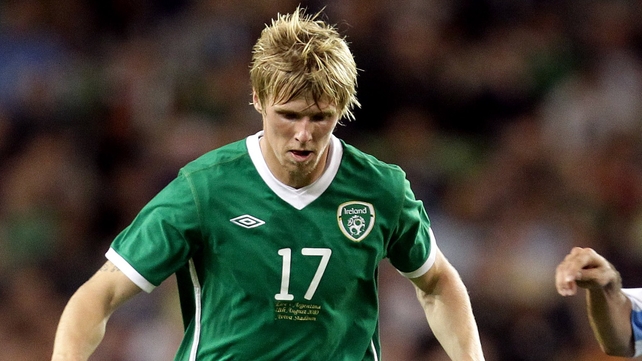 Keogh is now plying his trade at Millwall and has hit form, scoring ten league goals since 14 February.
Verdict: Trapattoni would have no hesitation bringing Andy Keogh to Poland but there is no place for him. A late withdrawal or a moment of nostalgia could see the Millwall man being the surprise pick of the Ireland squad.
Best of the rest
After an excellent start to the season where Leon Best was a regular starter for Newcastle United, scoring three Premier League goals in his first four starts, the former Coventry man looked set to become an important factor in the Republic of Ireland attack as EURO 2012 qualification loomed.
But injury put paid to the majority of his season and now will struggle to get back into the Newcastle side with the likes of Cisse and Demba Ba ahead of him in the pecking order. Best may need to find a new club to get a look in during the World Cup qualifiers.
Back in the Scottish Premier League another 20-goal striker is going about his business without getting any of the recognition. Dundee United's Jon Daly has hit 21 league goals this year and while the league is far from its glory days, you could argue that his tally is more impressive than Stokes' goals considering he would not have as much quality around him as there would be at Celtic.
Back in Scotland after an Aiden McGeady-esque eastern Europe exodus, Cillian Sheridan is currently on loan at St Johnstone. But if we're considering strikers at mediocre Scottish clubs, we would also have to include players from the Airtricity League, and it might take another couple of years before Gary Twigg becomes a naturalised Irish man.