When Ryan Baird retires, he'll certainly look back with fondness on meetings with Italy.
His first cap came in this fixture two years ago, making a Test debut alongside Craig Casey in front of an empty Stadio Olimpico.
Twelve months later when Italy came to Dublin he made his first Six Nations start, and scored his first Irish try in the 57-6 win. That was his eighth Irish cap, but he's had to wait a full year to get his ninth, which he'll earn tomorrow off the bench in Rome.
He's been around Irish camps in the time since, playing for the non-cap Irish selection in their tour games against the Maori All Blacks last summer, but was pipped to Test selection by Kieran Treadwell.
When the Autumn Nations Series rolled around he was dealing with the return to play protocols for concussion after a serious fall suffered in Leinster's win against the Sharks in October.
And for the opening rounds of the Six Nations he's had to deal with the logjam in the second and back row; part of the extended squad, but missing the cut for matchdays.
"Definitely frustrated, yeah. Who wouldn't want to come into camp and play?" he says of his wait to get back into a matchday squad.
He's had to be patient, but that patience is paying dividends this week. As often happens, his gain is someone else's misfortune, where Tadhg Beirne's ankle injury sees Iain Henderson promoted to the starting team and Baird bumped up to the bench.
While the wait was frustrating. It was also motivating.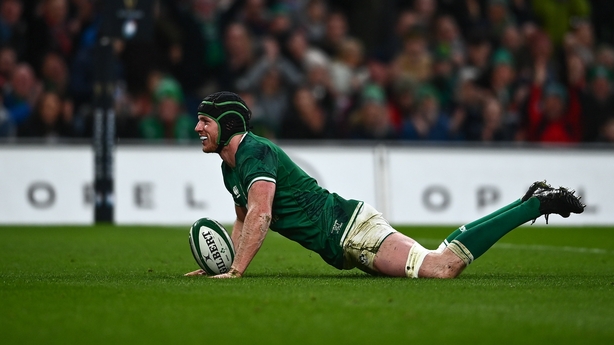 "There's so many other lads in my position who want to play, but you have to realise that to win a match like France or Wales, it's going to take the whole squad.
"While you're not playing at the weekend, you still have such a great opportunity on Monday, Tuesday, Wednesday to practice things in training because we are all on about habits here a lot.
"Paulie [O'Connell] would drive that and the only way to create a habit is through repetition, so I use, and we all use, training as that platform to do that.
"We have specific goals and objectives that we want to instill in ourselves throughout training and then you've got to think long-term that I'm doing this for the betterment of future Ryan Baird. Not just thinking short-term like 'What am I going to do this week?'"
Touching 6ft 6in, coming in over 17 stone, and with pace that defies his size, Baird has often been described as an athletic outlier in Irish rugby.
But it's clear there's just as much brain behind the brawn for the 23-year-old, who puts as much emphasis on his mental preparation for rugby as he does for the physical preparation..
Even dealing with frustration and rejection is a thought process, or as he describes, a search for his "north star".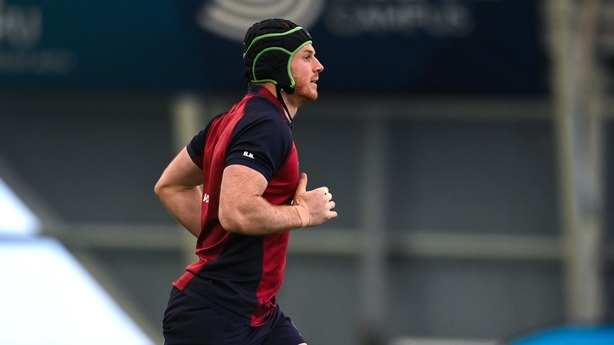 "Well, I guess I look for feedback. You know, where can I go? What can I do? And then you get a clearer picture of what it is.
"But then after that, it's understanding what your objective is and trying not to let something external affect your focus.
"So for me, preparing on selection day, preparing myself mentally if I don't get selected, it's not going to affect how I approach the rest of the day. I'm still going to get what I need to get out of that day.
"So, for a lot of us, or for me anyway, I plan my evening the day before. That's my objective for that next day and try not to let things sidetrack me.
"Obviously we are humans, your emotions come into play. It's a lot easier said than done, but I guess if you have that kind of focus, that kind of north star of where I am trying to get to, it's easier to put stuff aside because you know where you want to go.
"It's easy to do it one day, be mindful, be present, do your meditation, do your journaling, whereas the benefits come from if you can consistently do it over 50, 60, 100 days.
"If you can do something consistently for over a year, then it turns into a habit. That 10,000 rep rule, you can put that into any context.
"For me, can I challenge myself to consistently meditate for a consistent amount of days? Or can I consistently journal the night before, plan my day, because that's where I find the most benefit."
Part of that preparation involves working with performance coach Gary Keegan, who has been involved with Andy Farrell's side since 2020.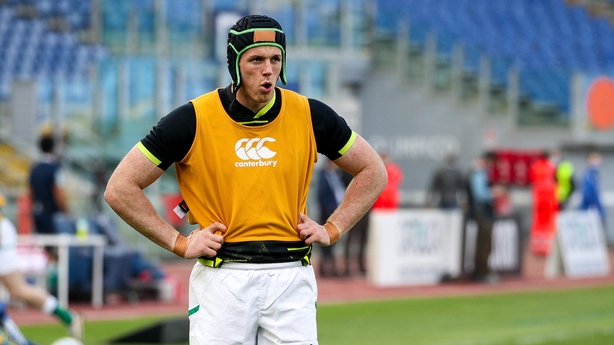 The renowned high performance specialist has been namechecked by Farrell as well as several players in recent weeks for his role with the group, having been drafted in to combat what the IRFU described as "performance anxiety" that affected the team at the 2019 Rugby World Cup.
"He's phenomenal," Baird says of Keegan.
"We sat down once and chatted, and I questioned him on his history and his past. What's fascinating is all the life experiences he has had, the teams he managed.
"He was one of the first sports performance coaches in Ireland, helping set up the Institute [of Sport] and stuff like that, so he is definitely someone that has so much experience.
"Gary will always say that nine-tenths of high performance is preparation, so the more you prepare, the less surprises you can face.
"When you get out on to the pitch, you see the pictures before they happen. You have an idea of what you're expecting, so when something does go wrong it's just that one thing you're worried about; you're not worried about loads of stuff that's happened previously, or what could happen, because you're so prepared.
"For me, if I can get my preparation right through visualisation or understanding the opponent, and most importantly preparing my role and what's the best version of Ryan Baird that the team needs."
Even with intense preparation, he insists he still finds time to relax away from the game.
Golf taps in the competitor in him, he's been devouring the recent Netflix tennis and golf documentaries, while he's keen to improve his skills in the kitchen, even if he admits his first attempt at making sourdough didn't go according to plan.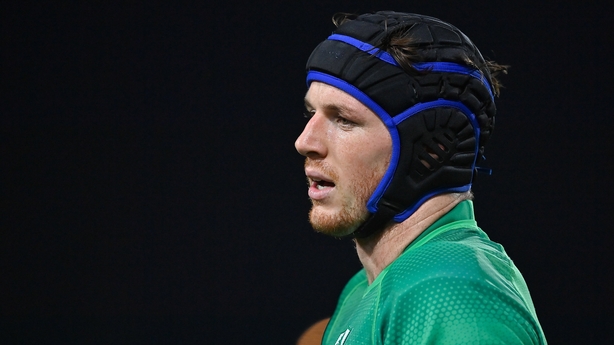 And then there's fishing.
"Fishing is a big one of mine. Not so much in the winter because it's so cold, but I do love fishing. I love nature and getting out in the open air, so when you're fishing you're out there, I bring my dog with me.
"The silence, it's peaceful, and maybe get a little adrenaline hit if you catch something, 'if' being the big word there.
"In here, it's very high performance and you're very switched on, but I've always had the ability to just switch off and go into chill-out mode, be with my friends and stuff, and just be a normal 23-year-old."
Speaking from the IRFU high performance centre in Abbotstown earlier in the week, Baird was in switched on mode, preparing for his return to the Irish squad preparing for his ninth Test cap, almost a year to the day since his last.
And if called upon from the bench, he's determined to make it worth the wait.
"Yeah, I think if you weren't positive in terms of 'I'm going to get my chance,' it could be quite draining. Just sitting there thinking 'I'm never going to play.'
"I would personally always say 'If I keep working, keep doing my job, my chance will come.' Then it's up to me to take that. So, if I do get my chance over this campaign, I'm going to take it."
Listen to the RTÉ Rugby podcast on Apple Podcasts, Soundcloud, Spotify or wherever you get your podcasts.
Watch live coverage of Italy v Ireland (Saturday 2.15pm) on RTÉ2 and RTÉ Player, follow our live blog on RTÉ.ie/Sport and the RTÉ News app, or listen to live commentary on RTÉ Radio 1.
Watch live coverage of France v Scotland (Sunday, 3pm) on RTÉ2 and RTÉ Player.