Ireland head coach Greg McWilliams says they must be braced for an even bigger test when they continue their TikTok Women's Six Nations campaign away to France this week.
The McWilliams era began with a defeat on Saturday, surrendering a 19-10 lead in the final quarter of their meeting with Wales as they lost 27-19 at the RDS.
And while Ireland showed ambition and skill in attack, they were ultimately undone by the blunt power of the Welsh forward pack, who stayed patient throughout and used their dominant scrum and lineout to great effect.
France, who finished second to England last year, began their campaign with a comfortable 39-6 win against Italy on Sunday, and will be heavy favourites to make it two wins from two when they host Ireland on Saturday (live on RTÉ2 and RTÉ Player) at Toulouse's Stade Ernest Wallon.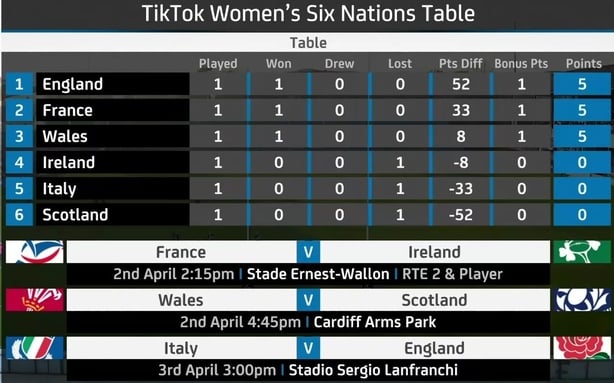 And McWilliams says while Wales did their best to go through Ireland, the French can also go through their opponents, as well as around them.
"That's the thing, France have the power and they have the pace. They can play tight and narrow. They can play wide," he said after Saturday's defeat.
"I think we've got our homework done on France. We'll obviously watch their game this weekend.
"We'll look at our own performance and we'll cleverly chose the areas we need to focus on.
"Sometimes as a coach you can break down a game and see many areas and you have to be smart in making sure that sometimes less is more, so we're not deviating off our process, we just need to be better in certain areas of it."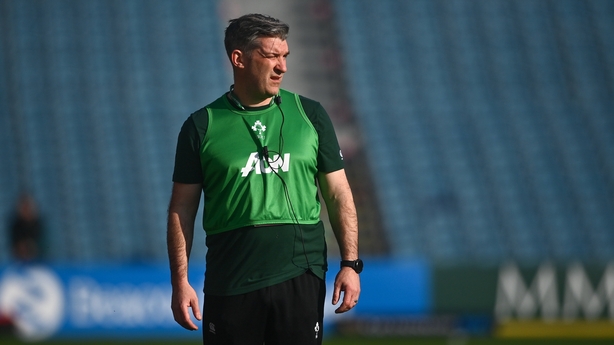 The former USA assistant was keen to stress the positives of Ireland's display in the wake of their eight-point defeat.
While they ultimately conceded five tries, their open-field defence was consistently strong, while they were clinical in attack, scoring three tries of their own in spite of very limited possession and territory.
McWilliams admits his players struggled late on as they tired, but pointed to their opponents as an example of the progress that cam be made in a short period of time, with the Welsh looking unrecognisable from the side that lost 45-0 to Ireland 12 months ago.
"Everything we do is trying to get our players to train under fatigue and under stress to back themselves to make a good decision with the ball and then execute it effectively.
"That is the one thing in the women's game, I think you can close a gap quite quickly. I think in the men's game, it's very hard to close that gap."
"I think decision-making when we tired probably dropped a little bit, to be honest with you. So, we need to be sharper around how our leaders and shot-makers are guiding the team around the park.
"I was really impressed with the skill level. I thought our execution was good at times. Without looking back over the footage, I think you have to be proud about the moments that we did show.
"You're hoping that we can show more of them because I think the more we do that and the more consistent we get playing in those shapes, the better we're going to be and the harder we will be to defend."
"That is the one thing in the women's game, I think you can close a gap quite quickly. I think in the men's game, it's very hard to close that gap.
"And I think you saw Wales come in today and in fairness to Ioan [Cunningham, Wales' head coach], I caught up with him before the game, I caught up with him there afterwards.
"He should be a really proud coach, I thought he did a good number on me, particularly in how he used his bench - and fair play to Wales, fair play."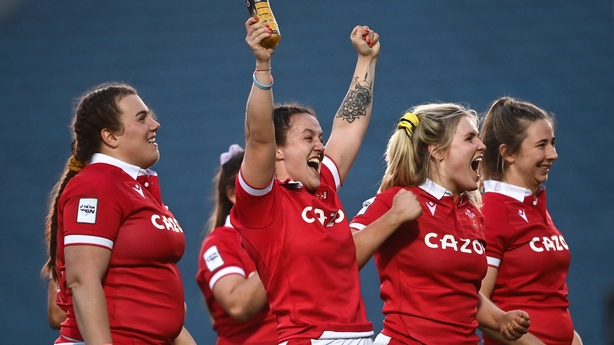 Saturday's defeat marked a Test debut for three players, with Connacht pair Aoibheann Reilly and Anna McGann as well as Leinster's Christy Haney all making their bows.
They were among 17 of Saturday's matchday squad who had fewer than ten international caps, a sign of the how early in their journey Ireland are.
All three of Saturday's debutants were picked off the back of their form in the Energia All-Ireland League, which McWilliams says will be vital in growing the Irish player-base.
He added: "I think it's our job to back that league now and provide them with resources, coach education, understanding around how you compile your session plan to make sure that the players are training at a greater intensity.
"I think there's great coaching there, I think there's good numbers playing and I think we definitely have to back it up because, for me, without the AIL and that six-week window, particularly when they went into the play-offs, that was crucial for where the players are now.
"Their fitness is better and they're more prepared and designed to withstand chunks of the game but, look, there's a lot of work that we need to do initially now to get ready for France and that's more of a bigger picture at this point and time."
We need your consent to load this comcast-player contentWe use comcast-player to manage extra content that can set cookies on your device and collect data about your activity. Please review their details and accept them to load the content.Manage Preferences

Highlights on Against the Head, RTÉ2 and RTÉ Player, 8pm