Andy Farrell has assembled his squad for the second half of the Guinness Six Nations, which begins with a home game against Italy on Sunday.
In the past, competition for places might have been less competitive than what it currently is.
Farrell has a job on his hands to manage the current mix of experience and youthful exuberance.
In one sense, people think that having a better team makes life as a coach that bit easier. That's true to a certain extent.
Implementing a gameplan with the strongest team possible and strength in depth is a huge advantage.
The stronger the squad is, the more the coach becomes a facilitator and allows the leadership group to implement the game-plan.
You've got a better chance of winning, being known as a successful coach and life should be that bit easier, at least from a results perspective.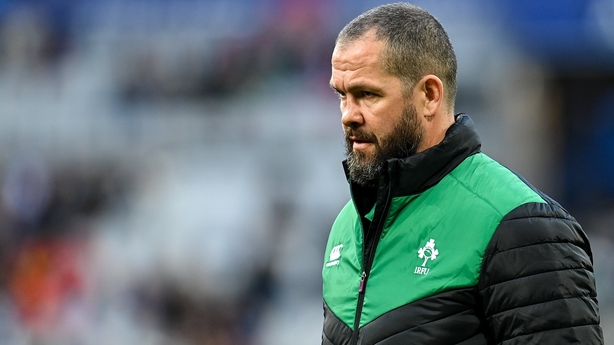 The success of your tenure will come down to the brass tacks.
Look at Joe Schmidt: he turned Ireland into a team that expected to win the Six Nations and really changed their mindset when it came to taking on New Zealand. That's success.
At the same time, coaching isn't all about winning.
Ask the players about the legacy that Schmidt left with those wins. Fear, dread and walking on eggshells.
The environment was ruthless and although the team was successful there aren't too many players saying that they enjoyed going to work.
Yet winning was the most important metric to everyone outside of the playing group.
In my role as coach in Cork Con, team selection falls with me. It's a role that I've been transitioning slowly into since I began coaching as a newly retired player.
At that stage I was too new to coaching and too close to the players to take on the hiring and firing for the game on a Saturday, along with the fact that I hadn't earned my stripes to be trusted with that side of the job.
As each season has gone by, I've taken on a few more conversations up to this season where ultimately it is my call and I'm the one who has to explain it to the guys who are left out.
The environment was ruthless and although the team was successful there aren't too many players saying that they enjoyed going to work.
Admittedly, I've got good guidance from the hierarchy but you're either doing it or you're not.
You can't say to the player that I was advised to do things a certain way, otherwise they'll know you're not really selecting or dropping anyone, and they'll know the buck doesn't really stop with you.
It's by far the hardest part of the game.
Losing isn't the hardest bit, although that determines your success from the outside.
If you go out as a team, implement what you say you will and have a good honest crack at the opposition, you can deal with what comes at the final whistle.
It's not without its frustrations but at least with an honest endeavour and a coherent game-plan you can say you left it all out there from a management and playing perspective.
However, telling a guy that he isn't involved this weekend and seeing the smile leave their face, replaced with frustration and anger, the questions that come back, that's the toughest bit.
We deal with contracted players right down to guys who just want to enjoy their hobby and social life.
By not selecting them for a run around on the Saturday, you're affecting their mood, their hobby, their social life. It's not easy.
Having played the game, I know that all players want is honesty.
They might not agree with your perception of their shortcomings, but you will come to an understanding and they will accept the decision, even if Thursday is fast becoming the least enjoyable day of my week.
I'm also reassured that, in most cases at least, I'm not dealing with anyone's livelihood. That's where the amateur game and the professional game differs vastly.
Farrell, although not directly, has to be aware of where these players are in their lives and what dropping them might do to the rest of their career.
Take Declan Kidney's relationship with Ronan O'Gara for example.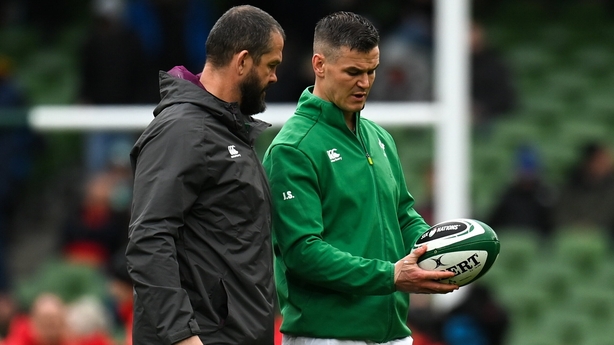 Farrell is in a similar situation with Johnny Sexton (above right), although I don't think he's aiming to drop his captain any time soon.
It's similar with other older members of the squad. If he leaves them out for one campaign, it could well be their last.
In another sense, there are interesting dynamics with the selection.
It's probably an easier conversation at the moment with Joey Carbery.
All parties know what Sexton has done for this team and it's hard to argue with, so I don't think Carbery is handing out a tongue-lashing at this stage.
Other easier decisions might happen with Craig Casey behind Jamison Gibson-Park and Conor Murray.
Casey is still enthusiastic, trying his best to impress and presumably not ruffling any feathers yet.
Give it a few years and he'll be questioning every decision because he'll have earned even more of a right to do so.
To add to the complexity, look at it from a different angle.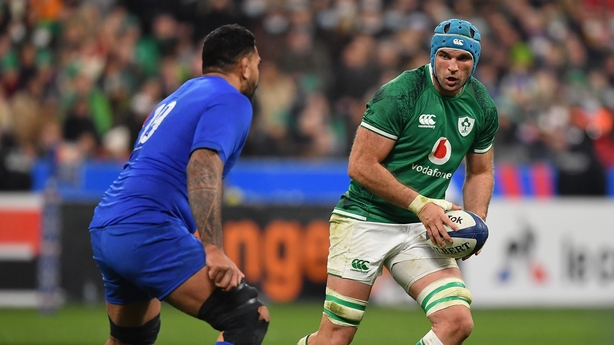 Tadhg Beirne (above) is in the form of his career. So much so that he's been rewarded with a central IRFU contract, but which position has he been rewarded in?
He filled in at second row in the absence of Iain Henderson and has played a lot of rugby with 6 on his back.
If the powers that be trust this guy enough to give him a three-year central contract and Farrell doesn't select him, then he's almost saying that their decision was wrong.
So, do you start him ahead of one of the other centrally contracted second rows, or does one of Caelan Doris, Josh van der Flier or Jack Conan make way? I wouldn't like to be Farrell navigating that terrain.
There are similar selection headaches in the back three positions and particularly in the centre.
Robbie Henshaw versus Bundee Aki.
When so much of Ireland's play went through Aki in the Wales game, it's easy to understand why Farrell stuck with him against France, despite Henshaw being the leader in the big moments for Ireland.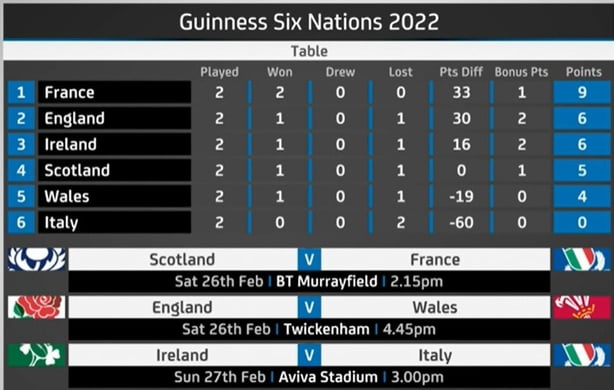 Italy may offer Henshaw a route back into the team, but if he plays well Farrell will have a huge selection call ahead of him.
It would be a lot easier if Henshaw didn't set the world alight, in one sense at least. At the same time, we know he's going to force Farrell's hand at some stage, another conversation that I wouldn't like to be having.
Farrell has played at the highest level in two codes and is now coaching at international level.
He's the one that signed up for the job and has no issue in making big calls so far.
His selection of Mack Hansen has invigorated this squad along with the public perception of competition within the group.
He won't call it a bold move because they all know how Hansen performed at training, however, from the outside it was a big call and shows that he'll make the best decision for the team.
As this Irish team continues to improve and develop, Farrell has a huge managerial part to play, while continuing to challenge for the Six Nations title.
Follow all of Ireland's Six Nations games via our live blogs on rte.ie/sport and on the RTÉ News App or listen to live radio coverage on RTÉ Radio 1. Highlights on Against the Head, Mondays, 8pm.