Ireland lock James Ryan says the most disappointing aspect of the 24-12 loss in Twickenham was that the visitors failed to "fire many shots". 
The post-match consensus was that Ryan was one of the few Ireland players to emerge with credit from the encounter, along with others such as Andrew Conway and Robbie Henshaw. 
But it was a chastening afternoon overall for Andy Farrell's side, with Andrew Porter's last-gasp try putting an unduly flattering complexion on the final scoreline. 
Ryan insists the Irish players were steeling themselves for a physical encounter but acknowledges they didn't match up to the challenge. 
"Probably the most disappointing was we didn't feel like we fired many shots," he told Game On on RTÉ 2fm. 
"We never really got a foothold on the game. Pretty sore as well, hugely physical contest, which we knew it would be.  
"We spoke about being physical, being aggressive. We didn't show enough of that. They came out of the blocks very quickly. I thought we were unfortunate with two balls that went in behind (and led to tries). When a ball is bobbling about like that, it's tricky. 
"Nine times of ten, we'd probably deal with that. Unfortunately, we made a couple of mistakes and all of a sudden we're 14-0 down and we're trying to chase the game. England have the wind in their sails and it's a difficult place to be. 
"In the second half, I thought we were better. We showed a bit more grit. We started well, got a good scrum penalty. We had much more possession but we definitely need to be more consistent, more relentless with that physical.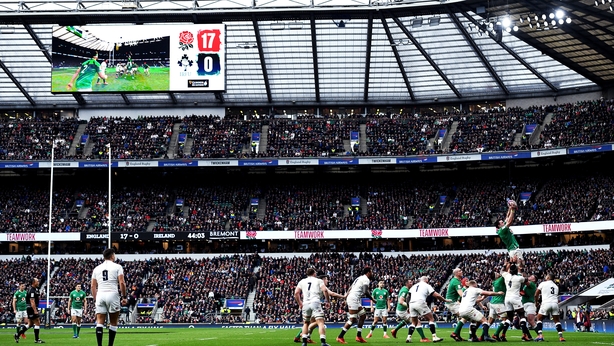 "Rugby's a collision sport. That's the way it's always been. If you win the collisions, you ultimately win the game. Not a whole lot has changed in that regard. England are up there with the most physical sides in the world. 
"We spoke about matching that and going beyond but they started very well. We probably didn't fire any shots, especially in the first half. "
Ryan - who insists the post-match reviews under Andy Farrell are no different from the famously forensic ones presided over by Joe Schmidt - took little comfort from the plaudits garnered by his own performance. 
"We were looking for a Triple Crown there. Going to Twickenham, feeling like we never gave the best representation of ourselves, and leaving well beaten, it probably doesn't make a massive amount of difference. We're pretty hurt, collectively."
Regardless of the result, the Leinster second row insists that Ireland are trying things and moving in the right direction. 
"We're trying to grow, we're trying to get better. We've some new ideas. Things aren't going to click straight away for us. 
"We're two from three in the Six Nations, it's not where we want to be. We've got two good wins, against Scotland and then a better performance against Wales. 
"Definitely, the weekend was below where we should be. But I've no doubt that we're moving in the right direction.
"I fully believe that we'll take the learnings from this game and we'll be a lot better going forward." 
The 23 year old Ryan was cited as a potential captain in the wake of Rory Best's retirement but the mantle was passed on to the uber-experienced Johnny Sexton.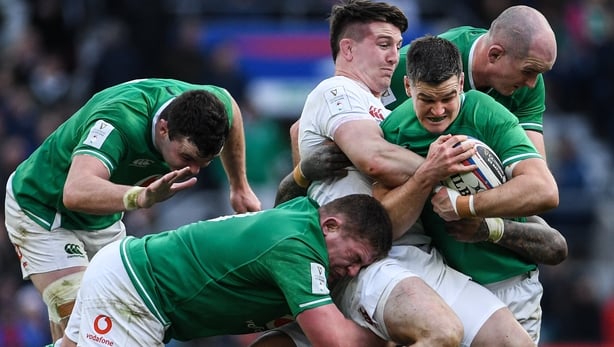 "Johnny was selected as captain. That was it and we're all 100% behind him. He's someone younger players such as myself can learn a huge amount from. 
"He's been around a long time and he's seen it all. His heart's always in the right place. As committed as he is individually, he's always a 'team-first' player. He's a massive driver of standards in everything we do on and off the pitch. 
"He's an unbelievable captain for us and I'm loving getting access to somebody like that. A player like that doesn't come around very often. 
"There's plenty of other guys in the team that are all leaders in their own right. We've all got to be leaders."
On the question of whether he'd like to captain Ireland in the country, Ryan is disinclined to answer in the circumstances. 
"After the weekend, I think my head would be in the wrong place if I was thinking about captaincy or something like that."
James Ryan is brand ambassador for Irish super supplement range Revive Active which includes Zest Active, an everyday nutritional supplement with 25 active ingredients, delivering multiple benefits in 1 handy powdered sachet