Joe Schmidt insists he and Vern Cotter are beyond mind games as the old pals prepare their teams for an Ireland versus Scotland clash on Saturday.
The two Kiwis go way back having worked together with Bay of Plenty in New Zealand and with Clermont in France.
With no silverware on the line both bosses will be keen to end their Six Nations campaigns on a high. Ireland have a three-Test tour of South Africa to come in June, while Scotland travel to Japan. 
The Dark Blues impressed in victory over Italy and France, while Schmidt's men eventually found their stride in a 58-15 win against the Azzurri on Saturday.
The game (kick-off 5pm) is the middle fixture of three on the final day with Wales hosting Italy and England gunning for a Grand Slam against France in the late tie.
Schmidt told RTÉ Sport: "I haven't chatted to [Vern] so far but I've no doubt we'll catch up at some stage during the week for a chat.
"I know that his wife and kids are catching up with my family as well. We go a long way back so it's a really friendly rivalry.
"We know each other so well I think we're already pretty well [past mind games]. It's almost double jeopardy.  
"You're thinking 'Oh, he's probably thinking this so if I do this he might...' no I don't think we'll get too confused about that – the players lead the environment.
"They pretty much decide what they need to do and we just try to facilitate that."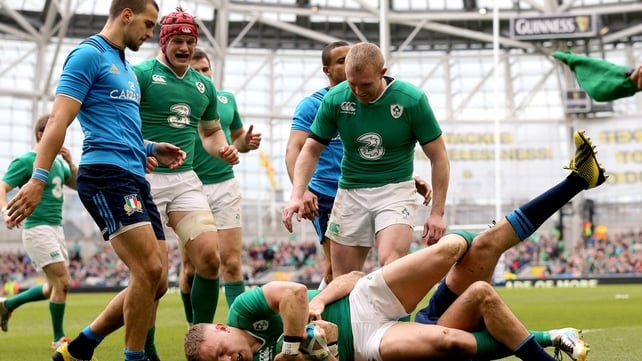 Reflecting on the win over Italy, Schmidt said that even though it was the first win of the year, the players weren't as despondent up to that point as might have been expected.
"I don't think the confidence has ebbed too much," he said.
"I know when you're not getting results it's hard to keep confidence. We felt that we created enough opportunities to beat Wales, England and France."
Meanwhile, Jamie Heaslip has backed his young Leinster team-mate Josh Van der Flier to forge a lasting Test career after seizing on his first Ireland call in this Six Nations.
Van der Flier started the season battling for openings at Leinster but will end the Six Nations as a foraging natural openside flanker of rich Test promise.
Heaslip believes Van der Flier has already justified his promotion in the wake of injury to Sean O'Brien, and tipped the 22-year-old to cement his place in Ireland's squad.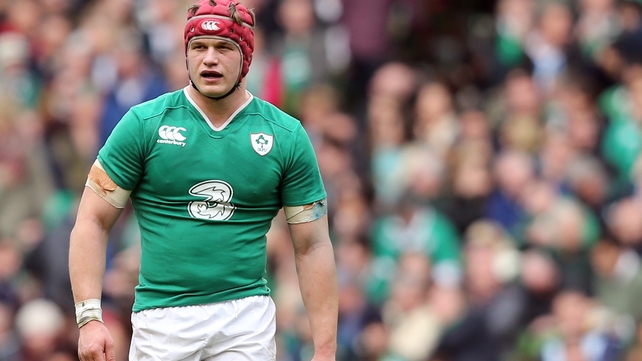 "This year Josh has shown what he's about really, his work ethic, his skill, his relentlessness, just being a really good pro and going about his business," said Heaslip.
"He's grown in each game and it was typified in his performance against France. I thought he was one of the standout players.
"Nothing has surprised me with Josh. He is an unbelievably good pro. He goes about his work very quietly and he's a lovely guy off the field.
"But I'm always slagging him that he's going around with his notepad, taking notes all the time, he knows his job inside out.
"That's what we ask people to do when they come into this squad first, to fit in first and then perform.
"Fit into the system, the way we're playing, the moves, the calling system, and the guy hasn't missed a step.
"That's why he's here: he's asking tough questions of the coaches."
Follow Ireland v Scotland LIVE from 2pm on RTÉ2, Radio 1 and via the live blog on the RTÉ News Now app and RTÉ.ie.