Annalise Murphy says quitting the 49erFX class was the most difficult decision of her life.
The Rathfarnham sailor had paired up with friend Katie Tingle, but made the decision to abandon the move last month after a disappointing series of races.
She is now preparing for Olympic qualification in the discipline that saw her claim a silver medal three years ago in Rio, the Laser Radial.
Speaking on RTÉ's The W Podcast with Jacqui Hurley, she explained that she felt she had to make the decision after a disappointing pre-Olympic event in Japan.
"Even though there were a lot of positives to take from it, I also had this thought in my head that, 'we weren't going to get good enough in the next year to be challenging for a medal.'
"So I had to make a really hard decision that I was going to stop sailing the 49er, and move back to the laser radial.
"It's something that's been in the back of my mind. I always knew that we had a very tight timeline. Most of the top girls have been in the boat since it became an Olympic class seven years ago, and then some have been in it for at least three years.
"We'd been in the boat for less than a year, and in the back of my mind I knew that our progress wasn't fast enough. We couldn't really do any more, as well, but then also I tried not to think about it because I wanted to give it everything, and know that I hadn't half-tried.
"So I just put everything into it until I got home from Japan, and then that was when I made the decision."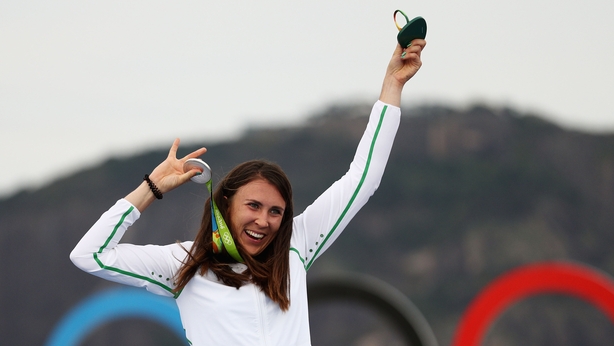 Murphy had faced disappointment in her first Olympics in London back in 2012. She didn't let it deter her however, and turned things around four years later to land the silver medal.
Knowing the work that had gone into that personal success, she said she couldn't allow a chance to compete for a top-three spot disappear.
"I think if everything went perfectly over the next year... First of all we qualified for the Olympics, which was going to be hard anyway, and then if we had a great week we probably could have made it into the top ten," she admitted.
"Again, having only sailed the boat for two years (at that stage), it's a fantastic result, and something to be happy with. But it's not like this is my first Olympics, and I want to get experience to go on to the next Olympics to try and win a medal.
"I've had two really good Olympic Games and I want to be a medal challenger."
After convincing Katie Tingle to take a career break from teaching earlier this year, she then had to break the news to the Cork-native that they weren't making enough progress.
It was an incredibly difficult conversation, according to Murphy.
"I asked Katie to come and sail with me, and she was fantastic. She was working really hard, and we were sailing well. But I don't just want to go to a third Olympics to get there, and that's a really tough situation to be in.
"I also really wanted to get to the Olympics to get Katie to the Olympics. What it kind of came down to is that next year, is that what am I going to be happy with? Being at the Games, knowing that I could be fighting for a medal in the laser, and doing well in the 49er for how much time we've been in the boat.
"But, not being in a position to fight for a medal, and that's what it came down to."
"She was obviously disappointed. She was loving racing against the best in the world, and she really wanted to go to the Olympics. It's probably the hardest thing I've ever had to do. I hate letting people down.
"It's probably pretty selfish of me as well, but unfortunately I think in high performance sport you have to be ruthless sometimes. It's something I'm sure I'll regret, but I think it is the best thing for me going forward if I want to try and perform at another Olympics."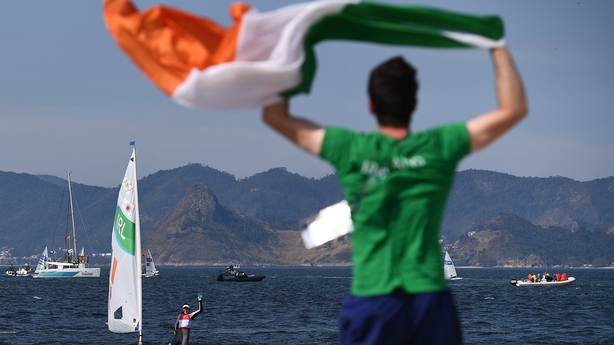 Her place in Japan next year is not guaranteed, and she'll have to race against two other Irish sailors, Aoife Hopkins and Aisling Keller, in order to book her spot.
It was the same situation for Rio three years ago, and Murphy says she can take that experience into the three-event qualifier, encompassing next year's world championships and two World Cup events
"I'm actually not that worried about it because I just want to go and perform at my best level. If that's good enough to win the trials, then it's good enough to go to the Olympics.
"I'm in a very different mindset to where I was four years ago when I had to do a trials. I felt annoyed, and nearly cheated, by the fact that I had to do trials.
"I felt that it was kind of unfair considering all of the work that I'd put in for seven years to try and get to Rio, and try win a medal, and I was being made to do a trial.
"I had a really bad time around the end of 2015, and the start of 2016. This time around, I've got a very different mindset. I just need to be prove that I'm the best person to be sent."
We need your consent to load this SoundCloud contentWe use SoundCloud to manage extra content that can set cookies on your device and collect data about your activity. Please review their details and accept them to load the content.Manage Preferences
Listen to The W on Apple Podcasts, SoundCloud, Spotify or wherever you get your podcasts.