Irish and English women's rugby took different paths following their 2015 Six Nations meeting.
February of that year was the last time Ireland, then under Tom Tierney, got the better of the Red Roses.
The following year the margin of defeat for Ireland was just four points but since then the gap has widened significantly.
In the six ties since that game, Ireland have lost by 27, 22, 44, 27, 69 and 48 points, and failed to get on the scoresheet in the last two fixtures.
The downturn in fortunes, which saw them crash out of a World Cup qualifying campaign after losses to Spain and Scotland, and finish with a first wooden spoon since 2004 in last season's Six Nations, has seen off two head coaches and two captains.
Adam Griggs and Greg McWilliams lost their jobs, and skippers Ciara Griffin and Nichola Fryday stepped away from international rugby, aged 27 and 28, respectively.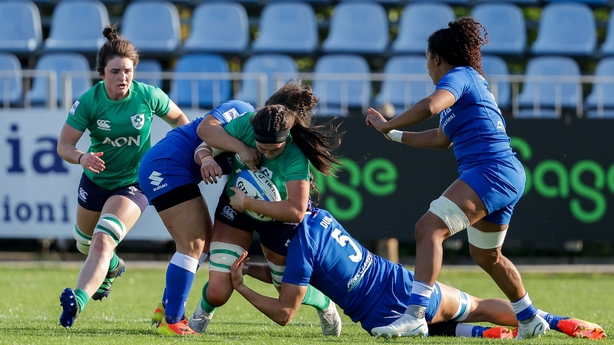 Scott Bemand, who took over the Ireland head coach role in July, was part of the England set-up for the last eight years, a spell which saw the team contest back-to-back World Cup finals and win six of the last seven Six Nations renewals.
If anyone can diagnose what needs to be done to arrest the worrying slide in the team's fortunes, it's likely to be Bemand, a former Harlequins, Leicester and Bath scrum-half.
Full-time contracts were introduced for the first time, the squad are based in the high-performance centre in Blanchardstown, and there now appears to be a more symbiotic relationship between the Sevens and 15s programmes.
Bemand has come in with "fresh eyes" and had over a month to get his feet under the table and get a feel for the place.
The basics, he says in his first interview in the role, are in place.
"Clarity" of purpose jumped off the sheet when asked if there was something he quickly identified as a difference between the two camps.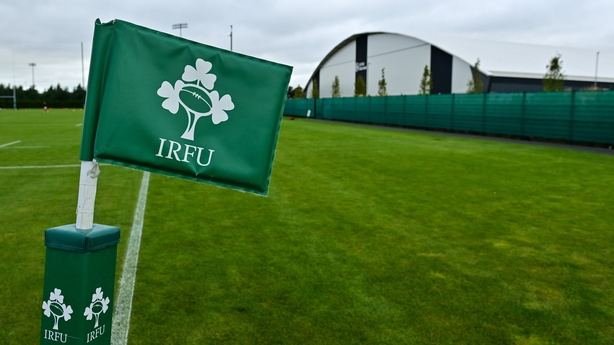 "The facilities are here, the support is here from the IRFU," the 45-year-old told RTÉ Sport.
"What they've put in place from a programme perspective has the foundations from which to build success.
"If you are going to go after something you've got to support it well.
"I looked across the playing group and there was a big thing on clarity and purpose.
"I took the viewpoint that in a changing environment, the timing was right, people were open to change.
"There was a couple of things, people were open to change.
"We've built some clarity, and we'll try and define and try and become what we believe our training identity is. It's as simple as that, people will buy into that.
"There are some really good players here and a few arrows just aligning some purpose and I think we'll get a reasonably quick response."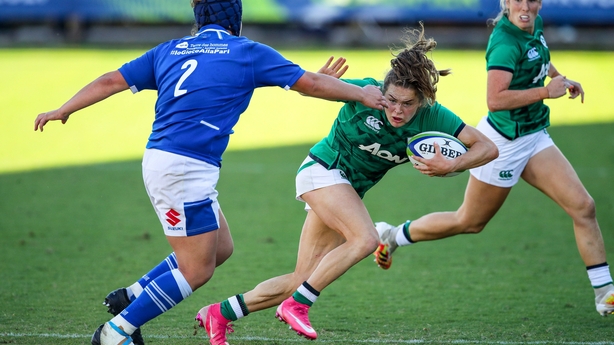 Ireland's squad for the upcoming WXV3 series in Dubai contains seven uncapped players, while Eve Higgins and Béibhinn Parsons come in from the Sevens set-up.
Experienced back row Hannah O'Connor misses out with Bemand resisting the temptation to replace the injured Deirbhile Nic a Bháird with the Leinster number 8, who remains in longer term plans.
"It was important to go for a refresh and a bit of regeneration," said the Hereford native.
"It was really important to bring fresh talent in to show that there is a pathway and that on-field performances can get noticed.
"[Hannah is] not the only experienced player to miss out. That fits with the strategic angle for the tour.
"We know what Hannah can do. I've coached against her a lot of times. Going forward, she'll have a part to play. What we want to do is create the space for this new talent coming through."
Bemand stressed that the IRFU were keen to improve the Sevens-15s dynamic and that his role in that department with England was raised during his job interview.
"David Nucifora [high-performance director] asked the same question," he said about what he feels got him the job.
"I've been here before. My previous job, when I first took to that role, I led a programme where there was a split between the Sevens and the 15s.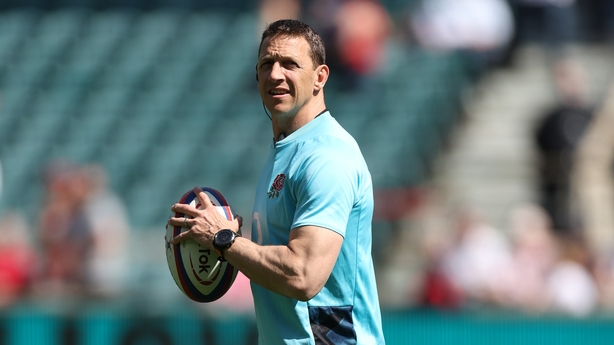 "Essentially, a lot of the players went over to England's Olympic programme. We had to develop and find a way to perform, whilst developing players, who at that point, might have been viewed as fringe players.
"Even though it came off the back of a World Cup win, the following Six Nations I think they finished third or fourth, it's about changing mindsets, developing players and then developing a strong training identity, which we know will provide a couple of things.
"When things get tough, it means you can handle the tough bits, when things are going right you can create competition within and that keeps driving standards."
Bemand signed a three-year deal with the union and laid out his ambitions for the term, which includes qualification for the 2025 World Cup in England.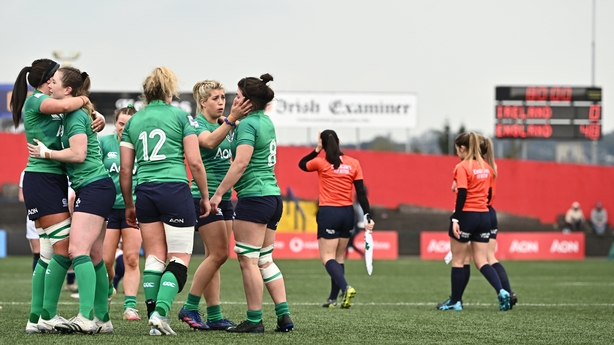 "Certainly the short-term goal is to get to the World Cup," he said.
"My angle is that is get to a World Cup and you want to have successful performance in a World Cup and to me that's knock-out stages, we want to be getting back to that level. It's a challenge for us in terms of mindset, preparing ourselves.
"When we look at what players we've got, when we look at what capability we've got, we are not going to compare ourselves to group-stage World Cup entrants.
"We want to compare ourselves to World Cup challengers, we call it the 'WCC' group.
"We want to be in that hat, whether we do that in this first World Cup, we'll certainly go for it but by the time we get to 2029, I'd certainly like to be up and around those World Cup contenders."
Listen to the RTÉ Rugby podcast on Apple Podcasts, Spotify or wherever you get your podcasts.
We need your consent to load this YouTube contentWe use YouTube to manage extra content that can set cookies on your device and collect data about your activity. Please review their details and accept them to load the content.Manage Preferences
Watch live coverage of Japan v Samoa (28 September), Argentina v Chile and Fiji v Georgia (30 September) and South Africa v Tonga (1 October) on RTÉ2 and RTÉ Player.