Eighteen months ago, a host of current and former internationals wrote a letter to the Government outlining grievances related to how they felt the IRFU had been governing the women's game in Ireland.
Hannah Tyrrell was among the names on the lengthy list of signatories calling for fundamental change, although the IRFU rejected the "overall tenor" of the letter.
By that point, Tyrrell had already hung up her rugby boots and resurrected her Gaelic football career with the Dublin inter-county set-up.
However, the 32-year-old former Ireland out-half still keeps a close eye on what's happening within Irish rugby, both as a supporter and also in her recent role as an RTÉ analyst during the TikTok Women's Six Nations campaign.
That campaign was a torrid one for the Irish team, losing all five games comprehensively, prompting the departure of head coach Greg McWilliams and coupled with the earlier failure to qualify for the next World Cup, it has sparked much soul searching about the future of the women's XVs game.
"I think it was a hard watch for anyone that's involved in women's rugby, including the players themselves," Tyrrell said as she reflected on a Six Nations to forget at Wednesday's announcement of AIG's extension as Insurance Partner to the LGFA.
"Having been involved in the IRFU for a number of years, and knowing a lot of those players that are still playing, I still know that that was a really difficult time both for the IRFU and for the players involved.
"Because when results aren't going well, it's tough enough as it is, but then when you have a lot of negativity that's being exposed, a lot of, I suppose, critiquing going on on the outside, that doesn't help either."
The on-pitch problems were followed by a report in the Telegraph which outlined a number of concerns raised by an unnamed Irish player, with McWilliams subsequently having to deny that the IRFU was a "sexist" organisation, while the union disputed the claims made in the article.
"To be honest, a lot of the criticisms that came out, I haven't been able to verify whether it happened or not, and I'm not saying it didn't, but I know from the IRFU's standpoint that they're trying to improve the women's game and they're putting in funding and resources," Tyrrell said.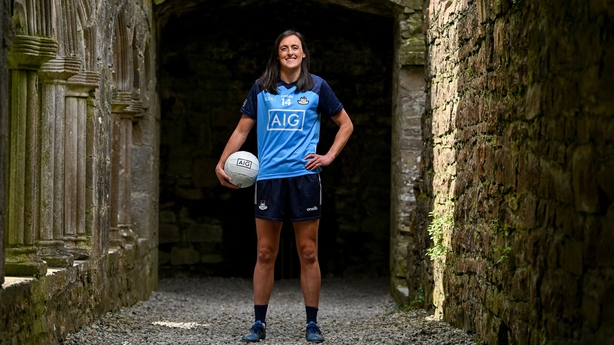 "Have they been a little bit late to the party with doing it? Yes, absolutely and it's why we're in the position we're in in terms of not having enough depth and our standards not being good enough. We dropped the ball a little bit on that."
Another part of the problem is structural when it comes to the pathways for players through the club and provincial system and Tyrrell outlined some suggestions to RTÉ Sport about changes that could be looked at on that front.
"I think the biggest problem with the club game is that, particularly in the women's AIL, at the highest level of club, the standard just isn't there yet but the problem is that every season they seem to be changing the structure of the AIL. So there's going to be no kind of cycle of continuity to be able to improve these players," said the former Old Belvedere club player.
"If you look at the Women's Premiership in England, and the standards of rugby being played there, attracting international-calibre players, we need to be doing the same here in Ireland to be able to prepare our players for international rugby.
"There is talk of the AIL changing structure once again for this current season but the hopes are that it would be a more long-term solution of having (something) similar to the men's Division 1A and 1B kind of structure, so that the games would be a little bit more competitive because right now we have four clubs who are really dominant in the AIL and then another four who are a little bit off the mark and it means that the club game isn't as competitive or isn't to the standard required for us to compete on the international stage.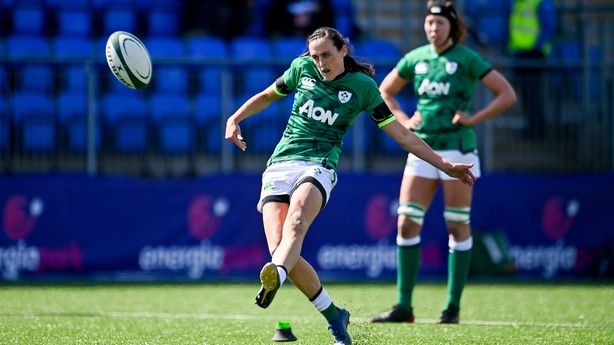 "So I'd love if there was a bit of continuity there and if there was a bit of restructuring in the women's AIL but that it would be there long-term.
"From a provincial point of view, I think it needs to go back to the format of the home and away set-up, so they're playing more games at that higher standard. And again just keeping it at a set point of the season so we know when it's going to be and there's no chopping and changing and players missing out and we have our international best players playing in these competitions week in, week out. Matches are what's going to help develop players and matches to a good standard are what's going to work as well."
But Tyrrell does see some green shoots. The success of the Ireland Sevens, albeit distinct and separated from the XVs, is one positive while she also takes heart from the successful turnaround for the World Cup-bound Irish soccer team whose own structural issues had to be addressed before progress was felt on the pitch.
"We need to pounce on this opportunity," said Tyrrell who also played the sport for St Catherine's and Shamrock Rovers just over a decade ago.
"We saw a couple of years ago that they were in a pitiful place and that the FAI sorted it out fairly quickly after the players took a stand, but look where they are now. And I would hope that the IRFU can look at that model and see the potential that is out there and what the repercussions could be."
Listen to the RTÉ Rugby podcast on Apple Podcasts, Soundcloud, Spotify or wherever you get your podcasts.
We need your consent to load this YouTube contentWe use YouTube to manage extra content that can set cookies on your device and collect data about your activity. Please review their details and accept them to load the content.Manage Preferences