Ardie Savea says he was in a daze following the card chaos on Saturday that ended his involvement in the All Blacks' first ever loss to Ireland in New Zealand.
Two Kiwis got yellow cards and another was sent off in the first half of the 23-12 defeat.
However, the cards overlapped and when Ireland opted to take scrums it resulted in New Zealand first having to remove Dalton Papalii and then Savea to fulfill their front row obligations.
When the sin-bins were complete, New Zealand temporarily had 15 players on the field before the officials realised that one needed to stay off.
In the confusion, referee Jaco Peyper deemed that Savea had to go off, but subsequently it was confirmed that Papalii was the player who should have been permanently removed.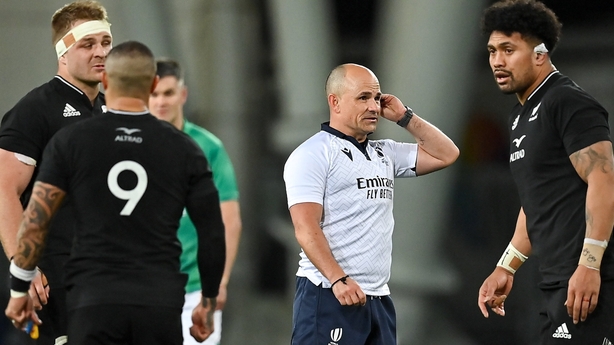 "I'm very motivated after the weekend, it hurt a lot," said the number 8.
"I was confused, like everyone else, I wasn't sure what was going on. I was a bit frustrated. To be honest, I was just staring [into space], I wasn't even watching the game, selfishly on my behalf.
"I thought about who I was and kind of just prayed a bit on the sideline and it came to me, what I can do now for the best for the team so I got into the sheds at half-time and was encouraging all the boys to keep going.
"I just watched from the sideline, yellowing from the sideline. At first I was confused but after that just wanted to help the boys."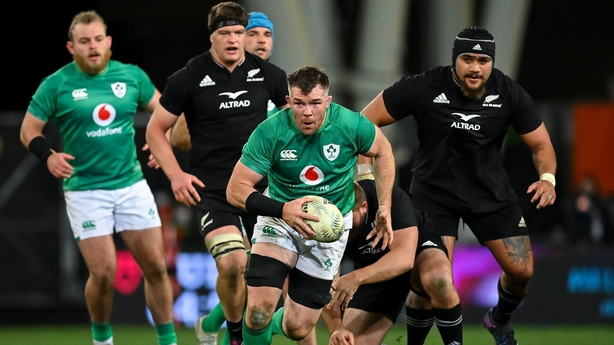 The Hurricanes man admitted that Ireland were a better team on the night but that he and the rest of Ian Foster's side know how to put right.
"When we played tighter, and went to our lineout and drives, it worked well. But we couldn't hold onto the ball," he said.
"When we did get it, we turned it over, and that was due to Ireland's pressure. When they were attacking, their intent was more than we had," he said.
"To be better, we've got to learn and grow.
"We couldn't hold on to the ball through basic errors. Ireland were too good on the night.
"They came with a game plan and put us under immense pressure, and we couldn't handle it. That's tough to swallow. We want to go out and represent the black jersey…to put something out like that… it hurts."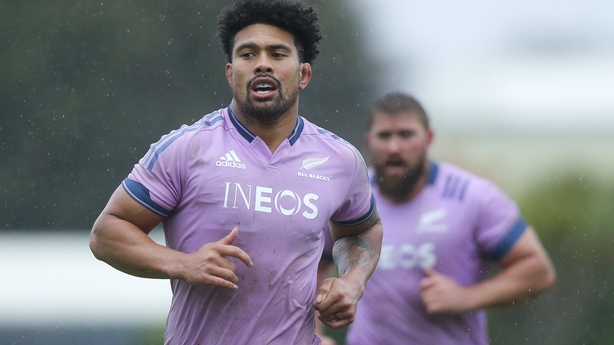 On the levels of criticism aimed at the team following an historic defeat, Savea added: "I try and stay away from that...you see that stuff [on social media].
"That's the reality of our job, and what we do in the jersey," he said.
"It does hurt because we are a family here, but with everything that's happened, we've got each other's backs. People perceive what they see. But they don't know what goes on inside.
"I back my coach, back my skip, back my players, 100%, side by side.
"There's always noise from the outside when you're representing the black jersey. That comes with it. That's the standard of the legacy and past players put upon it.
"For us, it's about staying tight, connected, trusting what we have, and taking it day by day. No one else outside is going to help us put out a good performance. That has to come from within each individual in this team.
"The Connacht lads weren't too fazed by talk of this being the windiest city in the world..."

Nick Timoney spoke to @MichaelC_RTE after this morning's win against the Maori All Blacks.

Player Ratings 👉 https://t.co/Op4zHjF3ig pic.twitter.com/otmEqaGvXa

— RTÉ Rugby (@RTErugby) July 12, 2022
"That's a great challenge, and something I think we can walk towards and embrace this week.
"I love being written off. After a performance like that [in Dunedin], we know what we need to do. We learn from it. Now it's about embracing the challenge. And what a week to do it, in Wellington.
"It does hurt being the first All Blacks team to let an Irish team win here. That's something we'll hold on to and use to hopefully help us be best prepared for Saturday."
Follow Ireland's third Test against New Zealand via our live blog on rte.ie/sport and on the RTÉ News App or listen to live radio commentary on RTÉ 2fm (8.05am)