Irish rugby's biggest ever tour, both literally and figuratively.
Between players, coaches and support staff, a touring party of 70 left Dublin for Auckland this week, ahead of five games and four weeks in the toughest testing ground of them all.
Given the size of the traveling party and itinerary, combined with the proximity to next year's Rugby Word Cup in France, it's no exaggeration to say this summer campaign will be Ireland's most important in a non-World Cup year.
Balancing Ireland's wants with their needs is a tricky act for Andy Farrell. While the ultimate goal is a Test series win, there are longer-term ambitions for this group to fill, and the cautionary tale of the 2018 peak is still ringing in the ears.
The to-do list for Farrell is long and complicated. With Ireland having lost all 12 of their previous Tests against the All Blacks in New Zealand, breaking that duck is a significant marker to hit, and although the two midweek games against the Maori All Blacks will provide an opportunity to develop the wider squad, it's still vital to get some hard Test-match minutes into that group.
With that in mind, here are the five things we're most interested to learn over the next three weeks, both about Ireland and the wider global game.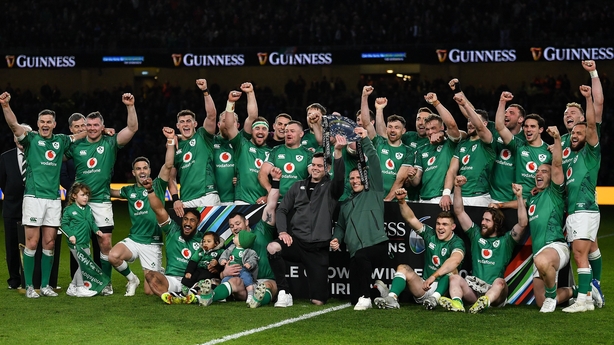 Dealing with expectation
For the first time ever, Ireland travel to New Zealand knowing how to beat the All Blacks.
When they last visited Auckland in 2012, they had yet to break their duck against the then-World Champions, and although they came close in the second Test in Christchurch, it would be four more years before they finally claimed their maiden win.
And while they needed 29 attempts to crack the nut, they have now done it three times in the last five meetings between the pair.
Doing it in New Zealand is another story. Coming off the back of an impressive 12 months, Ireland have no secrets to protect, no tricks up their sleeve, and no long grass to hide in. Likewise, the All Blacks are a wounded animal, having stewed on their comprehensive defeats in Dublin and Paris for seven months, while there is a large amount of pressure hovering over head coach Ian Foster, particularly with Joe Schmidt (below) now involved in the management team.
While New Zealand are still firm favourites to win the series - and are actually odds-on to whitewash Ireland 3-0 - if Andy Farrell's side are to have aspirations of breaking their World Cup glass ceiling, this series can't be viewed as a shot to nothing.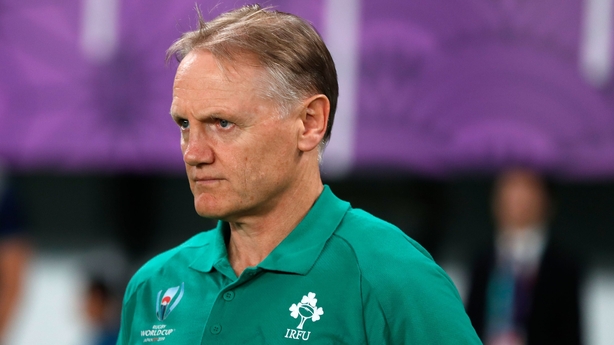 Dealing with expectation has been Ireland's Achilles' heel across the last 20 years, with the World Cup failures of 2007, 2015 and 2019 all coming within a year of what had appeared to be breakthrough seasons.
Their card has been marked. The first Test in Eden Park has been sold-out for some time, while the fact that the Auckland fortress is up first would suggest the perception of Ireland Down Under is that they are a major threat.
Now they have to act like it.
Scrum issues
In the last eight or nine months, Ireland's scrum has drifted from controlled, to creaking, and now to genuinely concerning.
There are legitimate reasons for this, mainly with Andrew Porter re-learning his trade as a loosehead, but the setpiece has proved costly for both Ireland and Leinster this season.
Against France and England in the Six Nations there were issues, while Leinster's scrum - containing the main cast of Ireland's pack - was also taken apart at times in the final third of their trophy-less season.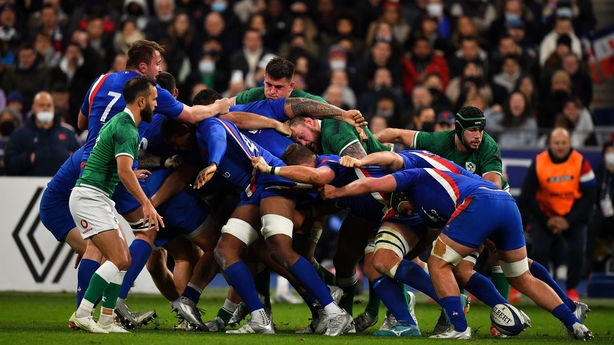 When they coughed up six penalties and a free-kick at the scrum to England at Twickenham, there were assurances given that Ireland had got on the wrong side of Mathieu Raynal's interpretation, but whether or not England were playing outside the laws is ultimately irrelevant, because when it comes to scrums perception is reality, and in many cases teams will be preceded by their reputations.
With Ireland's starting hooker this summer, Dan Sheehan, still a work in progress in terms of scrummaging, it does leave Ireland exposed in that area, but whether New Zealand have the weapons to take advantage of it, remains to be seen, with Bernard Jackman going into great detail on Ireland's setpiece issues on this week's RTÉ Rugby podcast.
Do New Zealand have the power to take advantage of Ireland's scrum like England and New Zealand did? 💪

🔈 #RTERugby podcast: https://t.co/O4AUZNJ4qY pic.twitter.com/upEm2PZ0T5

— RTÉ Rugby (@RTErugby) June 22, 2022
Over-reliance on Johnny Sexton
The Catch 22 of Irish rugby in recent seasons. How do you develop your future when you're so heavily reliant on the present?
When Johnny Sexton signed his contract extension earlier this season, it brought some degree of clarity to the situation. For better of worse, Andy Farrell is putting his eggs in Sexton's basket until next year's World Cup, and on current form Sexton - who turns 37 next month - is arguably looking as sharp and dialled-in as ever.
When the captain picked up a knock during the Six Nations, Joey Carbery eased some of the long-term concerns at number 10 with a strong display against France, but his late season form with Munster has brought those worries back again.
And behind Carbery is Harry Byrne, who has been chosen ahead of his older brother Ross, as well as other contenders like Billy Burns and Munster's Ben Healy.
While the younger Byrne brother has long been considered a natural talent, his lack of exposure to high-stakes rugby is a red flag.
Having turned 23 in April, the out-half has played just once in the Champions Cup, and some unfortunately timed injuries combined with the form of Sexton means he could only play 10 games last season, with three of those coming at centre.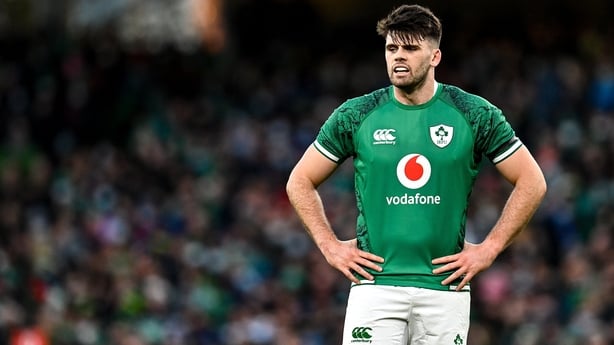 Byrne will be 24-and-a-half when the next World Cup ends and Sexton retires. That's a long time waiting in the queue.
He'll get game time on this tour during the two midweek Maori games at he very least, but how much will that stand to him?
Sexton is still the man, and will likely be the man for 2023. But that can all change with the tweak of a hamstring or a roll of an ankle in a World Cup quarter-final week; suddenly Harry Byrne is thrown in at the deep end. Better to take his armbands off now in case he needs to swim in October of next year.
How much do Leinster and Ireland mirror each other?
Andy Farrell said he wasn't too concerned at the way Leinster were picked apart in their Champions Cup final and URC semi-final defeats. It's hard to share his confidence though.
Farrell may insist that Ireland and Leinster are different teams with different approaches, but the fact is that at the very least they are similar teams with similar approaches. A conservative estimate would be that 12 of Ireland's 15 starters for the first Test in Auckland will be from the eastern province, while you could make the case for 14.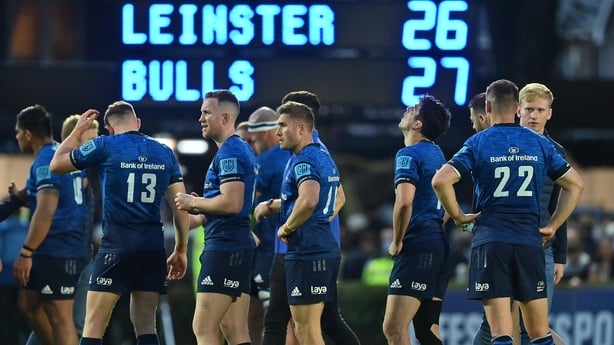 If the styles of play differ, they don't differ too much, and the way the Bulls in particular took advantage of Leinster's setpiece is a nice blueprint for the All Blacks to work with.
We've already mentioned how both Leinster and Ireland's scrum have shared issues over the course of the season, and if that extends across Ireland's game it will make for a worrying dependency on one province in particular to consistently produce.
Foul-play inconsistencies
Those who followed the Super Rugby Pacific season will have seen how southern hemisphere rugby is still coming to grips with how to deal with dangerous head-high tackles.
While the Six Nations countries seem to be gradually falling in line with the step-by-step framework for what should or should not be a red card, supporters, players, officials and pundits in New Zealand and Australia still appear to be basing their threshold off gut-feeling, and the belief that the spectacle trumps safety.
The 20-minute red card trial in Super Rugby hasn't helped either, and if anything has only muddied the waters further. As part of the trial, a player who is shown a red card can be replaced with a substitute after 20 minutes, but with 21 red cards handed out in the Super Rugby Pacific season it comes as no surprise to learn that players aren't changing their behaviour.
That red card trial doesn't apply to Ireland's Test series against New Zealand. It's hard to see five games pass by without a sending off. It will be fascinating to see the reaction, particularly with four of the five tour matches being marshalled by northern hemisphere officials who would appear to judge foul play closer to the book than their Australian and New Zealand counterparts.
Listen to the RTÉ Rugby podcast on Apple Podcasts, Soundcloud, Spotify or wherever you get your podcasts.
Follow Ireland's Test series against New Zealand via our live blogs on rte.ie/sport and on the RTÉ News App or listen to live radio coverage on RTÉ Radio.