Ireland's touring squad for the trip to New Zealand will be revealed later on today and for the first time in Andy Farrell's time in charge, he won't be picking from a confident and dominant Leinster side.
Following their unexpected loss against the confrontational and set-piece dominant Bulls side last week, there will be a lot of soul searching around the capital. It's always going to be a bit easier as the national team coach if your players come into camp off the back of a successful club season.
Conversely, maybe this is an opportunity for Farrell to make some bold calls and see what he can build ahead of next year and take the next steps towards cultivating a squad that can really have an impact in a major tournament.
As much as people may not want to hear it, I feel Johnny Sexton has proven time and time again that he's still in control of the out-half jersey and Ireland need him going into next year if they are to challenge for higher honours than disappointing quarter-final knockouts.
Getting the balance right between his game time and leadership of the team, with game time for Joey Carbery and the further development of the Byrne brothers or Billy Burns, will be a huge challenge for Farrell.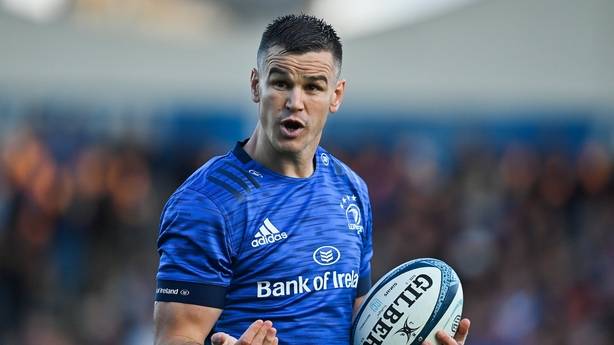 He needs to keep them moving in the right direction in terms of developing their game-plan and figuring out how his Leinster contingent got taken apart on the back of some of the shared detail between the Irish and Leinster strategies. The same strategies won't be good enough to push Ireland to the next level and they must continue to develop.
Luckily, Ireland have midweek games that will allow them to experiment and bring a bigger squad. In this sense, Farrell will be under less pressure because there are less tight calls to make, but deciding on who to bring in development or secondary roles will still be tough given the number of players knocking on the door.
Despite losing out narrowly away from home to the Stormers, Ulster players will be putting Farrell under enormous pressure. Not only for squad places and opportunities but for starting positions as well. It would have been a real statement for their Irish places if they could have seen off the Stormers and played in a home final, but they fell short in the dying moments.
This won't change the pressure that's now on Farrell to find room for Robert Balacoune and James Hume. If you're picking on form, they have to be in the test team against New Zealand.
Robert Baloucoune gets Ulster on the board and it's game on #RTERugby #STOvULS pic.twitter.com/9tXHPG9qVU

— RTÉ Rugby (@RTErugby) June 11, 2022
Experience matters, of course, and you can't throw them in to the deep end to get hammered by a New Zealand team that will be looking to lay down a marker.
However, if that was the case nobody would ever get an opportunity to take the starting jersey. Balacoune could take the right-wing jersey now, and not give it up until the other side of the World Cup if he keeps going with his form, injury dependent.
James Hume must be one of Ireland's most in-form players. His decimation of Munster was a progressive performance for him in forcing Farrell's hand. His distribution and simultaneous threat at the tackle line with physical strength and agility is making him very hard to stop and he has no shortage of confidence.
That might be what's required when this Irish squad gets into camp after the tough weeks that the rest of the squad has had. However, when you take him out of his partnership with McCloskey, how will he get on?
The Irish pack needs to make some improvements too. Farrell could go a long way to cementing a forceful pack if he gives a few form players the nod.
Despite James Ryan's unbelievable track record as a professional rugby player, he's not on an upward trajectory and you'd wonder how much his time out of the game has affected his confidence.
Joe McCarthy threw himself around against a hefty South African team and could really pack a brutish punch for Ireland this summer.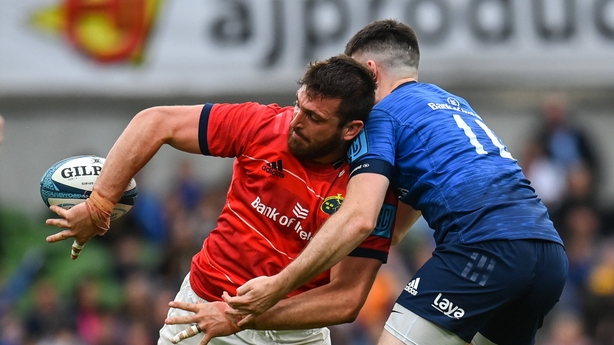 In saying that, I think Jean Kleyn (above) has flown in under the radar this season. He may not do the same amount of work as McCarthy in the loose, but his tight game is everything you want from a tighthead lock.
Comparing form directly between club players is a fool's game because the style of play, the players around them and the momentum of the team are truly incomparable.
You've to separate some areas of the game if you're to make real comparisons. You can't compare Joe McCarthy in a forward moving Leinster pack with the grunt work done by Jean Kleyn on the back foot. McCarthy is still the obvious choice in terms of progression, but Kleyn is a huge tighthead lock that shouldn't go unnoticed.
Others on the outskirts of the squad include several back rowers. Alex Kendellen, Conor Oliver, and Marcus Rea have piled the pressure on other back row hopefuls like Nick Timoney and Gavin Coombes, but you also have to account for players covering a number of positions.
For example, will the long-term selection at 6 be a hybrid between a second row and back row, like Baird and Beirne, or will Farrell go with the tried and trusted Peter O'Mahony and Caelan Doris?
Despite Leinster's premature finish to the season, Jimmy O'Brien and Jordan Larmour are two more that could put serious pressure on the back three selection.
Larmour had his opportunity before but is getting his second wind as a professional player. O'Brien hasn't been challenged as much but his running balance along with a left-footed, clever kicking option is something that has added to Leinster's attacking threat this season.
How is Farrell going to pick from O'Brien, Keenan, James Lowe, Conway, Earls, Mack Hansen, Balacoune and the currently injured Mike Lowry? Stewart Moore has casually put himself in the running with his recent form as well.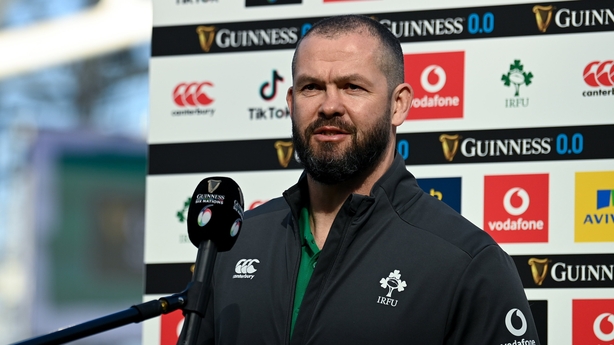 Whenever there's a tour, we get carried away and think that Farrell and his coaches can bring everyone that's playing well. Fortunately, they've got a small bit more room on the plane for this trip but there'll still be some disappointed players heading off for an early holiday.
Selection can't be predicted from the outside. Only the inside group know what happens with training form, proven by the 'surprise' inclusion of Mack Hansen during the year. Only Farrell and his confidants will know how they will approach the mid-week games too.
They won't be merely experimental. You have to be pragmatic in getting game time for those knocking on the door for the test matches too.
This selection needs to reignite the belief in Irish rugby and simultaneously develop a couple of World Cup bolters.
The Irish rugby public is eagerly awaiting the Farrell announcement to understand the strategy that will take us to the next level.
Follow the URC final, Bulls v Stormers, on Saturday via our live blog on rte.ie/sport or on the RTÉ News app. Watch live coverage on RTÉ2 and RTÉ Player commencing at 6pm.