Stars in their eyes, plaudits ringing in their ears, a penny for the thoughts of Leo Cullen.
What the Leinster boss wouldn't have given for La Rochelle or Racing 92 to have pulled out all the stops and beaten the other with a frightful tour de force.
Instead, the two French outfits, who met in Lens yesterday, huffed and puffed, neither having the guile or necessary dispassion to put the other away with any conviction.
In the end it was Stade Rochelais, under director of rugby Ronan O'Gara, who fell over the line, winning on a 20-13 scoreline.
Meanwhile, Leinster produced one of their best showings in years in dispatching the reigning champions at the Aviva Stadium on Saturday.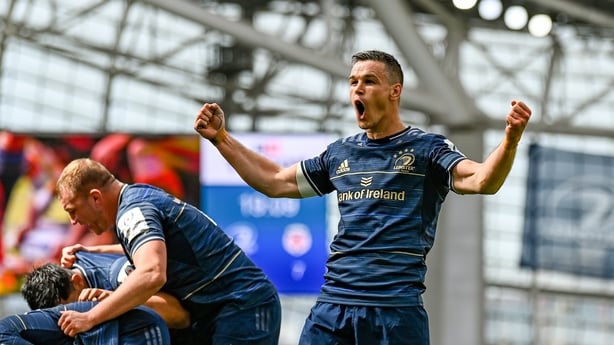 They are already 12-point favourites and the noise is only going to get louder over the next 12 days.
Cullen's thoughts will be to try and drown it out.
O'Gara's men, who beat Leinster in last year's semi-final, missed 19 tackles, failed to score when Racing were down to 13 players, missed five of six kicks at goal and conceded 12 penalties.
As a way of laying down a marker, it was a tissue thrown on the ground.
Fair to say the former Munster and Ireland out-half has got some 'work-ons' ahead of the final in Marseille on Saturday week.
The result, however, brings O'Gara back into the mainstream Irish rugby narrative for the next two weeks, not that he's ever too far away from discussions on new appointments.
Sexton sat out on last year's loss when the sides met and later revealed that he could have played, but decided to delay his return from injury ahead of what he thought was going to be a busier period that eventually panned out.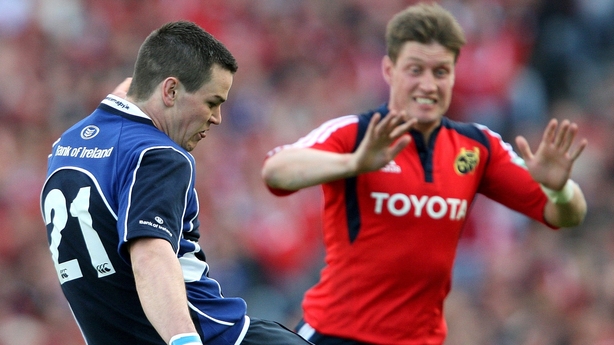 Starting off as provincial rivals, the pair became international team-mates, then coach and player at Racing, and the two are now back plotting downfalls.
Speaking before the second semi-final kicked off about the possibility of coming up once more against his old pal, Sexton smiled: "Well, if he wins [on Sunday].
"I missed out in the semi-final last year against him.
"Look, he has done really well with La Rochelle, he has built a team there now and they will be hurting [after losing European and French finals to Toulouse last season].
"They will be doing everything they can.
"We'll obviously be sitting down watching it. It's going to be an incredibly tough game.
"They are two of the best sides in France, them and Toulouse, and we're going to have to be at our very best to get the win."
The captain has been a staple of all of Leinster's four stars, but has also been on the other side of the result, the two that come to the forefront of his mind are losses to Saracens in the final in 2019 (below) and the quarter-final the following season.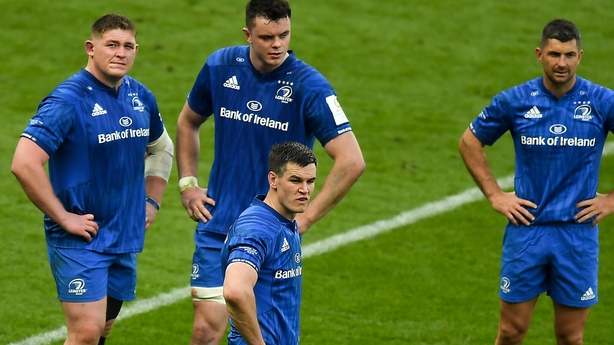 "It's so hard to get to a Heineken Cup final," said the 36-year-old.
"Just ask a lot of the other teams that are trying to do it. When you let one go and you're in your early 30s as I was at the time, you might not get another one.
"So very pleased to be part of this group and to help get us there.
"It's a special moment for everyone and it will be incredibly special if we can match Toulouse and put five stars on the jersey."
Answering why he feels that they are a better side this year, he said: "That experience. We've been desperate to get back here to try and right that wrong, not wrong, but right that occasion.
"We just feel we didn't get our best performance out there on the day, and obviously Saracens were an incredible team.
"But I think the guys just have more experiences over the last few years.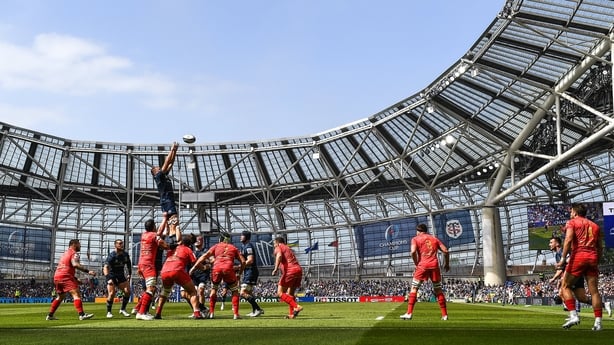 "The calibre of player that we have now, you look at our pack and how good they are and dynamic they are.
"So yeah, I think our squad is different now. I think we can rely on our second, third choice players better than we could in 2019.
"That quality of player that we have and to be able to do things like [Tadhg Furlong's skip pass for Hugo Keenan] and Ross Molony threw out a couple of lovely passes out the back as well.
"But it's not something that happens by accident, it comes down to the coaches working on it every single day relentlessly, day-in, day-out.
"Even when you're not playing you're doing extra skills' session. So yeah it doesn't just happen, or it's not luck that these players just appear.
"It's been years of hard work and good coaching that's gone into them.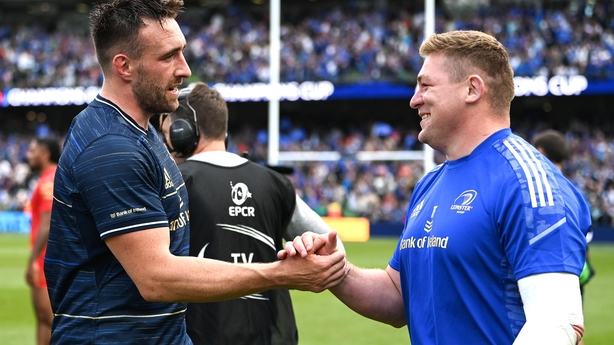 "It was a lovely pass by Tadhg (above right). I'm sure it will be part of his new highlights reel now, and speculation that he can play '12' for Ireland; is he the best playmaker that we have and all this?
"It will be interesting to see what comes out of it."
Leinster's previous five finals were played in Scotland, Wales, England (2), and Spain so the decider in France will be a first.
"We were down in Marseille before," said Cullen about the venue before switching to the talk to an upcoming URC derby, which will consist of a mainly second-string side looking to get on the plane to the south of France.
"We played a semi-final there against Toulon but for our guys now it's about trying to recover.
"We have a big game here next week against Munster. We want to put on a big performance here next week.
---
---
"There are different layers in the group. You have guys like Johnny, who has experienced lots of positive memories and a few tricky ones along the way, as we all have, and then there is a younger group that is striving for success for the first time.
"Next week we'll have some players that are desperate to put their hand up, that's what we want to see from them.
"So that's the thing that's probably occupying most of my thoughts at the moment, is getting ready for a team that we know are very ambitious to be very successful as well.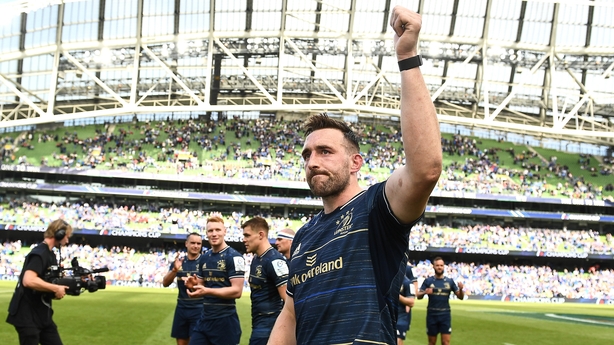 "They've come out publicly and said their desperation for trophies and I guess investment they've put in, in terms of some World Cup winners into their squad as well.
"So that's probably the thing that is actually taking up most of my head space at the minute because that's the way our minds go to, which is the next challenge, and then we'll have an eye on how La Rochelle against Racing goes, and then we'll put a plan together based on who comes through that.
"Then it's just getting excited. Hopefully there'll be a few planes on and we'll have a sea of blue down in Marseilles because that would be amazing.
"Like, last week the support in Welford Road [against Leicester in the quarter-finals] was incredible, the 4,000 people that made the trip over there.
"We won a final in Bilbao. I know it's not France, it's Spain but there was an amazing sea of blue that day.
"It's one of the most vivid memories I have is that drive into that stadium literally into a sea of blue covering the tunnel.
"They're the special moments that you get, I guess the honour of representing this team."
Cullen's task for the next two weeks is do ensure his charges go out against O'Gara's side with the correct mindset. Get that right and a fifth star will follow.
Follow Leinster v Munster (Saturday 7.15pm) in the United Rugby Championship via our live blog on RTÉ.ie/Sport and the RTÉ News app live or listen live on RTÉ Radio 1. Watch Connacht v Zebre (Saturday 5pm) on RTÉ2 and RTÉ Player.