An accomplished performance against the reigning and five-time Heineken Cup champions but Leinster can't afford to take the victory over Toulouse without a "pinch of salt", according to captain Johnny Sexton.
A heavy Top14 schedule, three trips to Ireland and a 100-minute match against Munster meant the French were understandably a touch jaded.
Out-half Sexton kicked three penalties and three conversions as the URC champions beat their French visitors 40-17 at the Aviva Stadium.
"We need to be better again in the final because at the end of the day, Toulouse played 100 minutes against Munster, had to travel home, had to travel here again," said Sexton, whose side will face La Rochelle or Racing 92 in the decider in Marseille in two weeks' time.
"So we've got to take it with a pinch of salt. This isn't where we wanted to get to. We want to win the final so we've achieved nothing yet."
All true but when they review on Monday, they'll see many more positives than negatives against what was still a high-pedigree outfit.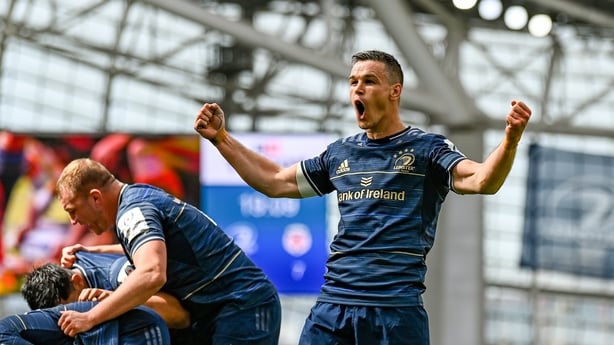 "I think it was good," said the 36-year-old, who put in another man of the match showing.
"We did some really good things. What I was most pleased about was that we didn't let the mistakes faze us.
"Going 7-3 down when we were dominating the first few minutes, we didn't let that get on top of us and we just bounced back.
"When they scored the try to make it a two-score game again, we bounced back again.
"How we came back from the bad moments was probably what I was most pleased about.
"We did some good things and built on last week's performance. We dug in last week, it wasn't great in terms of how we used the ball but we built on it."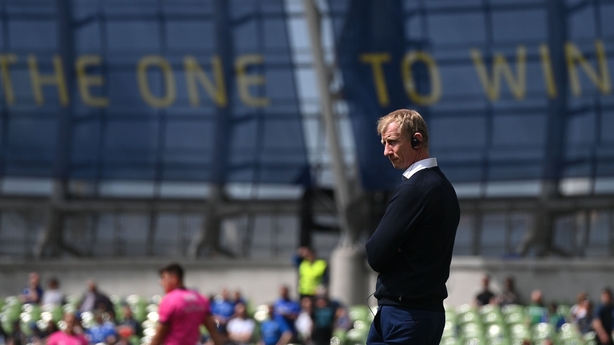 Head coach Leo Cullen was also pleased with his day's work.
"Yeah, lots of good stuff against a very, very good team in Toulouse," he said.
"They threw the kitchen sink at them but the lads they hung in and hung in and they are always a constant threat.
"You could see that in the first half when we were attacking the 22 and we lose possession and they are gone, they are gone the length of the field so there was that constant threat the whole time.
"But for our guys I thought it was good performance overall. Still parts that were weak.
"There is still room for growth as always but to deliver a big performance in the semi-final, it's pleasing.
"All it is really it's great to get on to the next one so we'll watch with great interest how Racing go against La Rochelle (Sunday 3pm).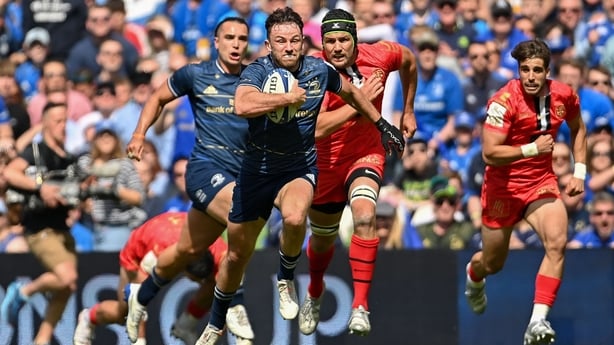 "I was listening to [Racing attack coach] Mike Prendergast yesterday and talking about the desire of Racing to win a European star.
"From their owners right the way through the club, it is a big goal of theirs so if they were to progress - we have come across them in the past in final in Bilbao - and La Rochelle being the other team we have experienced that firsthand.
"They are I'm sure still dealing with the disappointment of last year's final.
"We lost that semi-final against La Rochelle last year so…we didn't quite deliver our best performance on the day so at this stage of the tournament you need to be delivering close to your best against the best teams in Europe.
"It is a hugely exciting challenge away against the French team regardless, away down in Marseille…it's a different environment."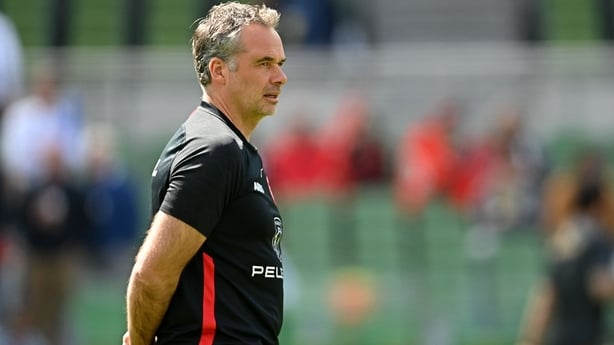 Asked if fatigue or Leinster's prowess played a bigger part in their loss, Toulouse boss Mola said: "For the French players compared to the Irish, we play double the games per season.
"Honestly, I think this competition is the best competition.
"The [ball in play time] is 40 minutes, it's 32 in the Top14. We don't prepare for this type of game in the Top14."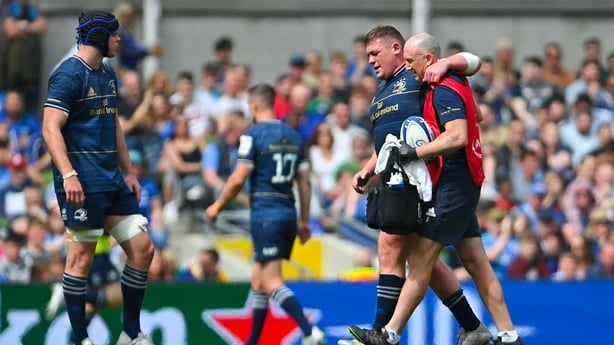 Meanwhile, Cullen provided an update on injured trio Tadhg Furlong, Rónan Kelleher and James Lowe.
"Tadhg seems to be okay there now," he said.
"You can see him hobbling so he's done something to his ankle but he doesn't seem to be too bad. The extent of it will get figured out in the next couple of days.
"Rónan went off so he'll go through graduated return to play.
"James took a bang at the end but he doesn't seem to be too serious from first reports in there.
"We will get them all checked. James, it was just on his shin I think, but it didn't seem to be too bad. We'll see over the next couple of days."